For Women's History Month, First National Bank is profiling outstanding women in male-dominated or stereotypically male industries. Check out our other "Women in Business" features!
The last half of 2022 was an exciting time for FNB Facilities Experience Manager Kae Klinkenborg — not only did we wrap up and unveil our first floor and atrium remodel in September, but Kae also celebrated her 20-year anniversary with the Bank in October.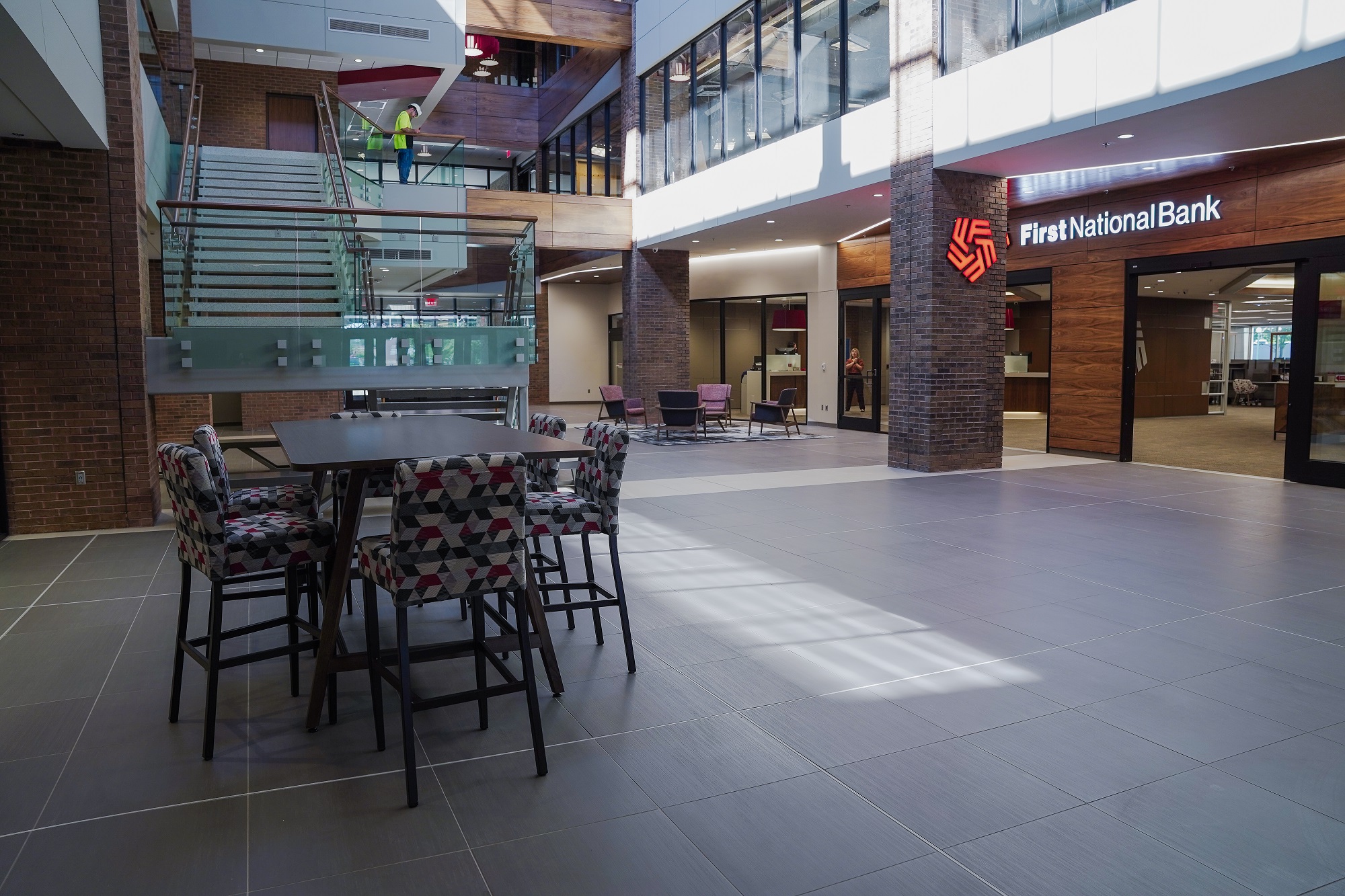 "I love coming to work every day," Kae said. "There's always something new to learn."
In her two decades at First National Bank, Kae has spent only two years in her current facility management role.
She originally started out as our Downtown Branch Manager — during which time she earned her diploma from the Graduate School of Banking in Madison, WI — but later moved into project management, where she assisted with design and color theory for ongoing branch remodels.
"Then, the facility management position opened up, and I had the opportunity to further develop my career at the Bank," Kae said. "Design, working with vendors, building and managing relationships — it really fits me."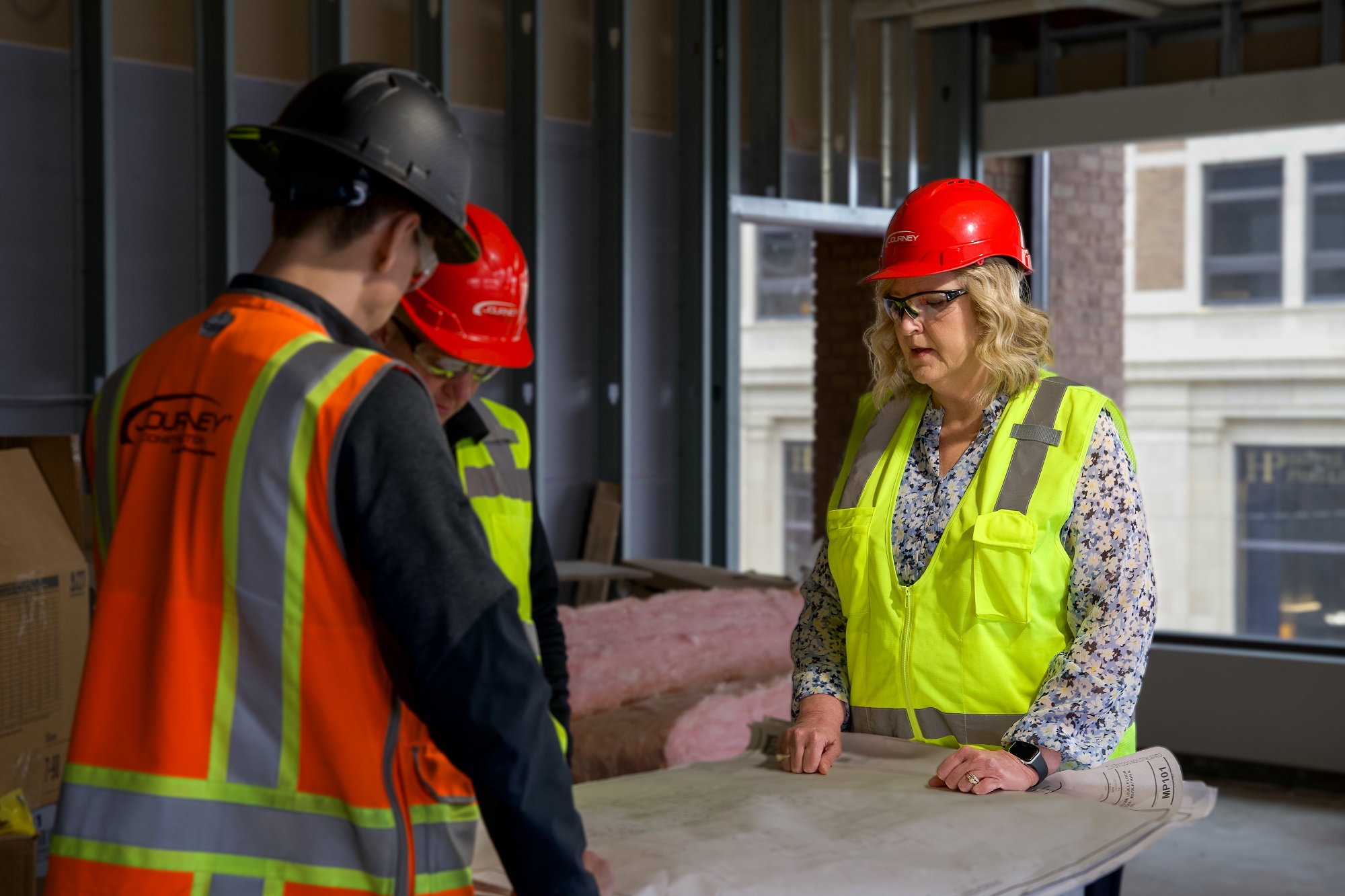 Much of that comes from her background in project management and retail banking, as well as her education and background in retail management; Kae majored in retail and apparel design at South Dakota State University and spent the first three years of her career managing small retail stores.
"The best thing about working in facility management is that I've had the opportunity to work with people in our community that I never would have worked with before," Kae said. "That includes various city departments, architectural firms, engineering professionals, and construction companies."
And with all of those partnerships she's built, Kae says she has never once felt discriminated against as a woman in a male-dominated industry.
"Sometimes people are surprised," Kae said. "There are just assumptions made that the role is typically filled by a man. But I've always had strong working relationships with our outside partners."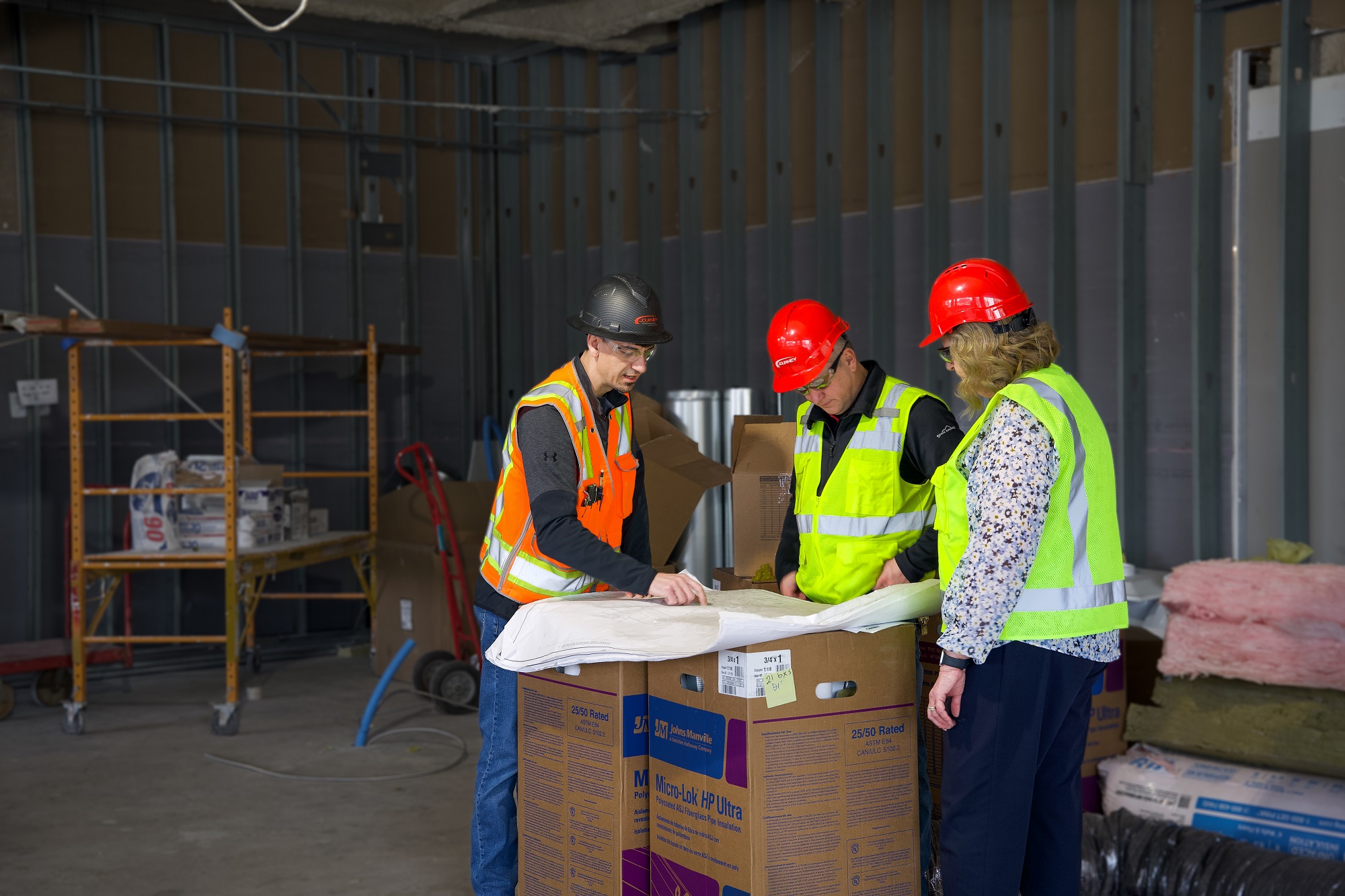 She owes that, in part, to her passion and fearlessness when it comes to tackling challenges and solving problems.
"When I get into a new situation or work with a new vendor, I try to do as much research as I can ahead of time," Kae said. "I'm also not afraid to ask questions. Plus, I've worked with great people who were willing to step back and explain something to me if I didn't understand."
Those are the traits that have made her successful in an industry where, according to Zippia (2022), women made up only 24.5% of the workforce last year
"But it's not so much about me as the amazing team I have around me," Kae said. "We support each other to create the best solutions possible. Still, I wanted to share my story because I hope to inspire the next generation of women in business; there are no boundaries for women, and we need to support each other to achieve success."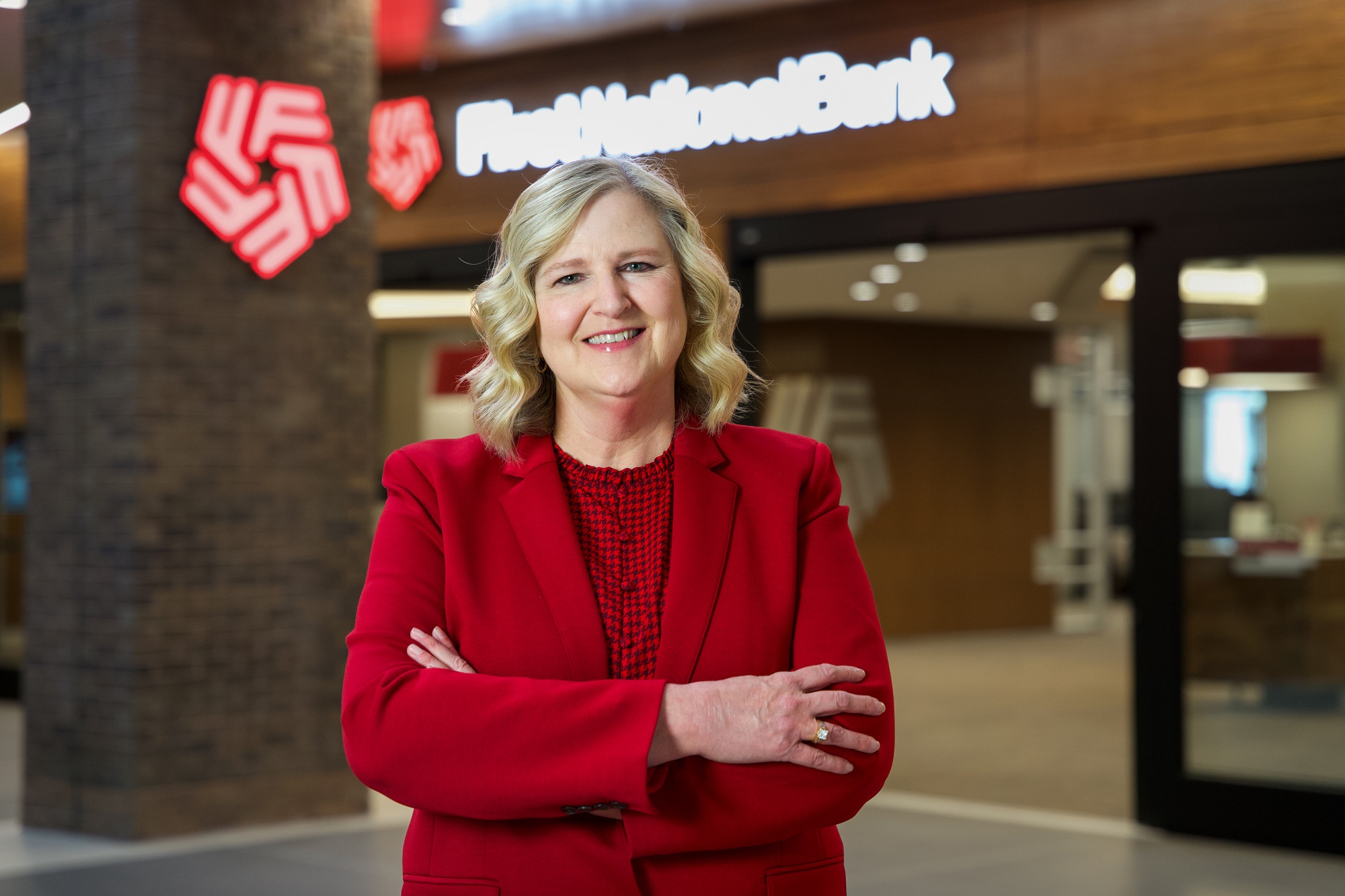 She even has plenty of advice to share with those women who might want to go into facility management:
"First, find someone to mentor you," Kae said. "Second, look for opportunities where you can be involved in community development. And, finally, look for areas that interest you, and then expand your knowledge on those subjects."
According to Kae, there should never be anything stopping women from pursuing a career they're interested in.
And that goes for a former banker with a love for design and an interest in facility management, too.
"In the end, it's really about making sure our employees have a great place to work and our customers have a great, safe environment to do business," Kae said.
Check out our other "Women in Business" features: