About 10 years ago, Business Banker Jill Mockler looked at the community around her and saw a need to bring women in business together.
From that need, First National Bank's annual Ladies Day Event was born.
"We started this event after realizing that many of the women we work closely with are in demanding roles," Mockler said. "It's important for these business leaders to get out of their offices, connect with their peers, and have some fun."
The first Ladies Day Event took place in 2014 as a way for these business leaders to build relationships with each other and foster a small community.
One of the many memorable excursions from the Ladies Day Event over the years was a tour of Luverne, MN, manufacturing company Midwest Fire, which is owned and led by President and CEO Sarah Atchison.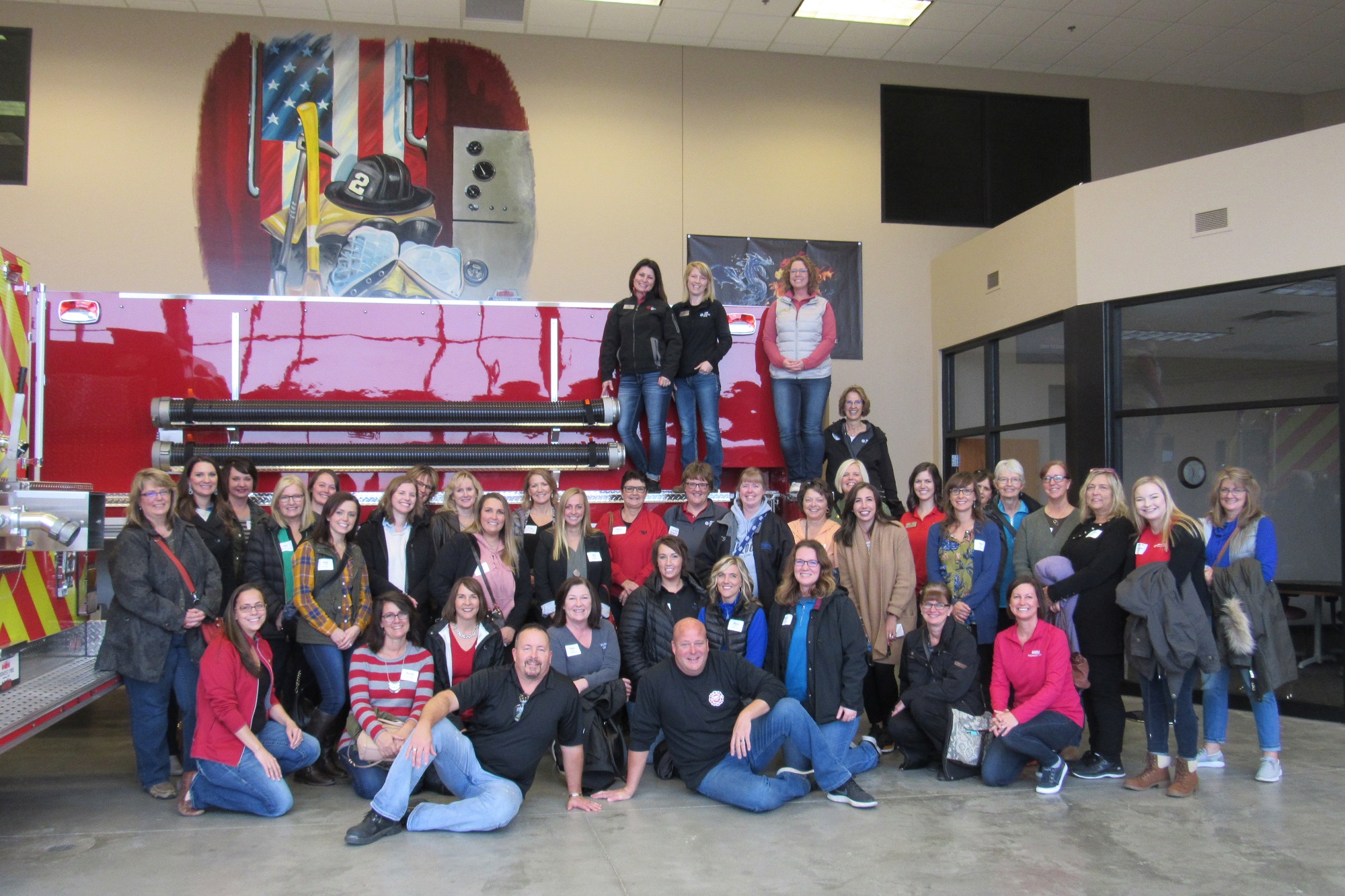 But this article is not about the Ladies Day Event.
It's about the idea behind the Ladies Day Event: building a community of women in business.
It's about Jill Mockler, Sarah Atchison, and five other outstanding women who work in male-dominated industries.
These seven women took the time to share their stories with First National Bank for Women's History Month this March, and their hope is that by discussing the challenges they face and highlighting the ways they've found success, they might inspire other women who currently work in or want to work in male-dominated industries themselves.
Overcoming doubt and discrimination
Much of the stigma around women working in male-dominated industries stems from the idea that women are not big or strong enough to do the more physically intensive jobs that have historically been filled by men.
Kelsey Geraets, a feedlot manager at JPJ Enterprises Inc., says she has endured an enormous amount of doubt as a 120-pound woman working with animals 10 times her size.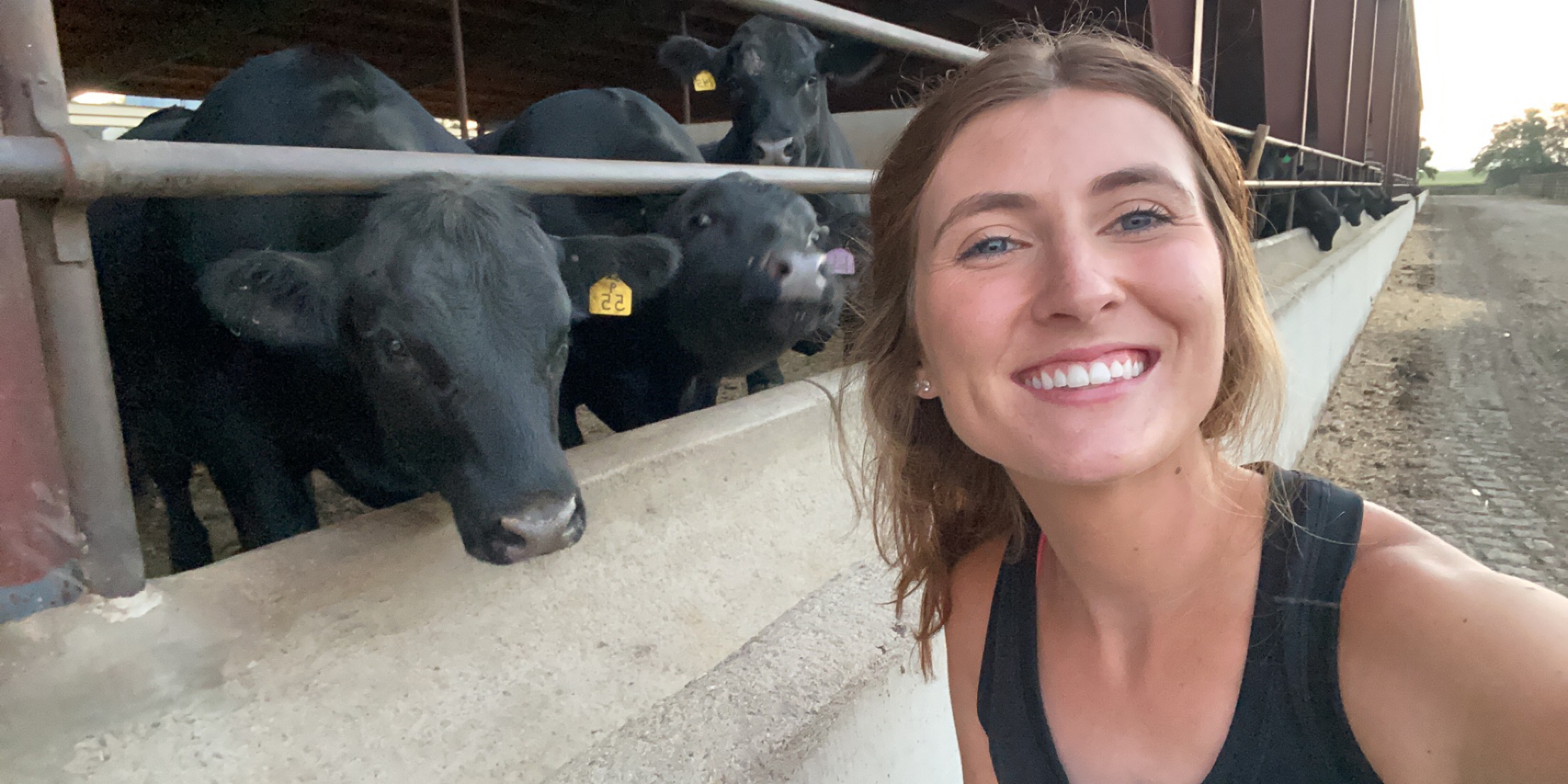 "'Not a lot of girls feed cattle' is a line I've heard all too often," Geraets said.
She acknowledges that it's challenging work — but that's exactly what drives her to do it every day.
"Many delivery drivers doubt that I can unload pallets, many truck drivers doubt that I can load and unload cattle trailers," Geraets said, "and many people doubted that I could go back to the farm. The expression of doubt can be draining, but I just make it a priority to prove them wrong daily."
Geraets also makes an important point about women working in male-dominated industries: what others may see as a weakness can easily be turned into a strength.
"Women have that feminine touch when it comes to livestock, in my opinion," Geraets said. "The maternal instinct, the patience, and the attention to detail that women excel at in other occupations very much apply to animal agriculture as well. These qualities make my job of reading cattle much easier."
Putting family first
"One of the greatest challenges I believe women face today is the pressure of doing it all," said Sarah Madison, a Portfolio Manager at First National Wealth Management.
Madison has been pursuing her passion for investing since her college days and growing her career to the point where she became team leader for the First National Investments Team.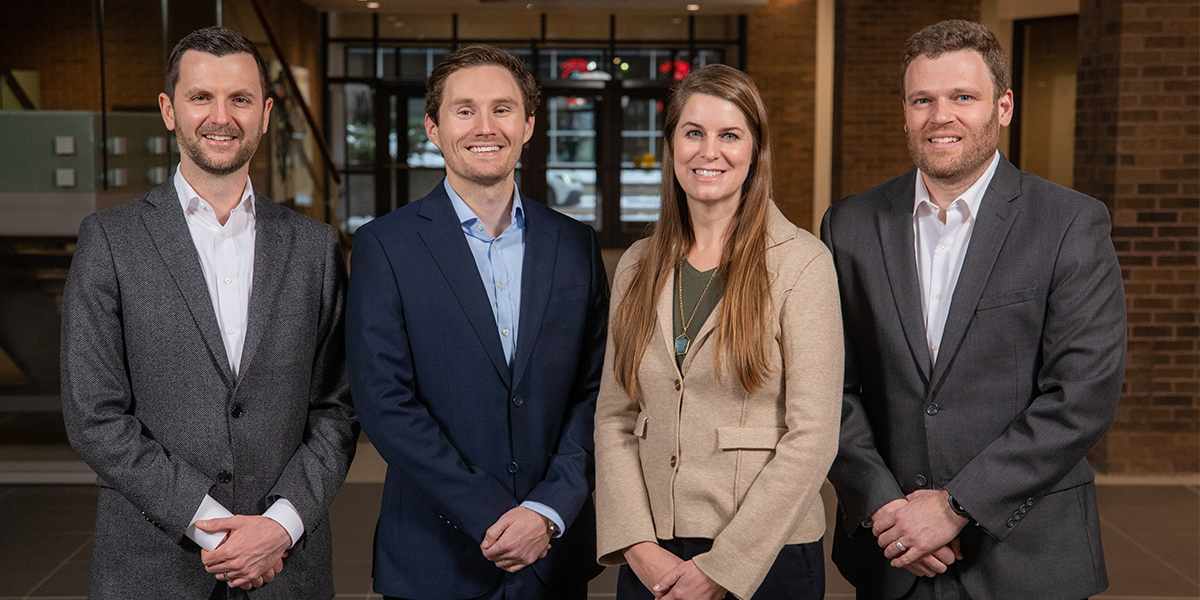 "I was the division manager when my husband and I found out we were expecting our third child," Madison said, "and the hours and energy required to advocate for clients and my talented team was more than I was willing and able to do."
Stepping down from her leadership role, Madison decided she would much rather raise her family while continuing to help her clients along their financial journey in a more manageable capacity.
For some women in male-dominated industries, a move like this could potentially be harmful to their career in the long run.
But, if anything, Madison's career has thrived since she took a step back.
Building a team of experts
When Atchison and her husband decided to acquire Midwest Fire, she was to become the president and CEO of the fire truck manufacturing company — but what she brought with her was 15 years of dental hygiene experience.
"I was extremely hesitant, as I didn't have any experience with business or manufacturing at the time," Atchison said.
It's been nine years since she took the helm of Midwest Fire, and she's doing better than ever.
"It's worked out extremely well," Atchison said.
Her secret to success? Hard work, plus understanding her weaknesses and building a team of people who balance them out.
"I'm not an expert at designing or manufacturing fire trucks," Atchison said. "But I've surrounded myself with people who are experts. I look to them on a daily basis to solve challenges."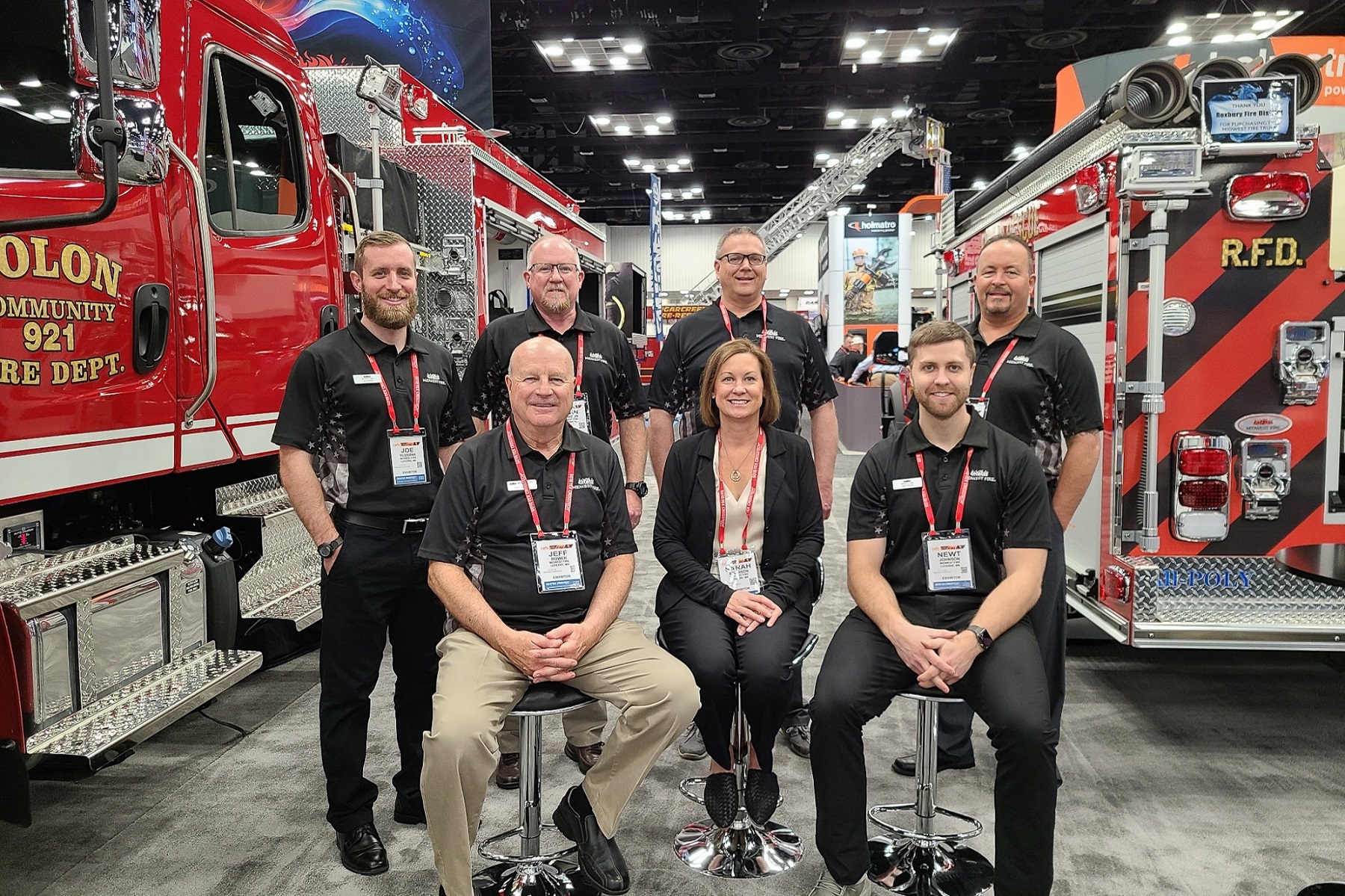 And while she says she has a lot left to learn even after nine years, Atchison is grateful that she can rely on her trusted team.
"I get to learn something new from them every single day, and we push each other to constantly improve," Atchison said. "I'm fortunate to have a team beside me who really wants what's best for our customers. They're not interested in cutting corners; they want our fire trucks to be the highest quality out there."
Keeping a learner's mindset
Kae Klinkenborg is the Facilities Experience Manager at First National Bank, and she believes facility management was the perfect outlet for her background in retail management and banking.
Part of her job includes nurturing partnerships with various city departments, architectural firms, engineering professionals, and construction companies, and Klinkenborg says she has never felt discriminated against as a woman in a male-dominated industry.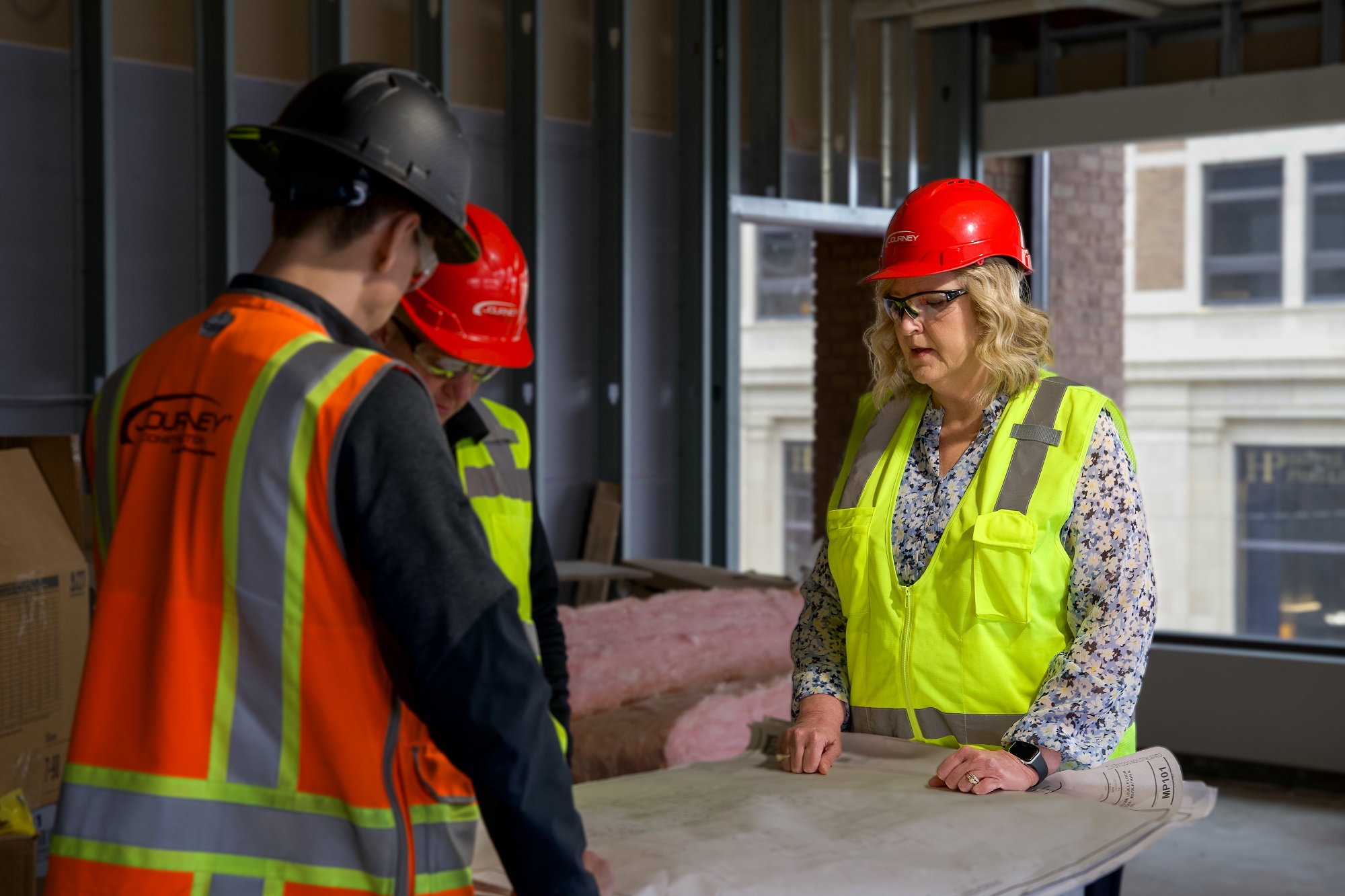 "Sometimes people are surprised," Klinkenborg said. "There are just assumptions made that the role is typically filled by a man. But I've always had strong working relationships with our outside partners."
She owes that, in part, to her passion and fearlessness when it comes to solving problems.
"When I get into a new situation or work with a new vendor, I try to do as much research as I can ahead of time," Klinkenborg said. "I'm also not afraid to ask questions."
By maintaining a learner's mindset, Klinkenborg says that women can pursue any career that interests them.
"There are no boundaries for women," she said, "and we need to support each other to achieve success."
Setting a new standard
"The most recent challenge I've had to overcome as a woman in agriculture is when I was pregnant with my son last year," said Taylor Elverson, an independent sales representative at Highland Ag LLC. "In the spring I work long hours, on my feet, lifting heavy objects, exposed to chemicals, and not getting much sleep."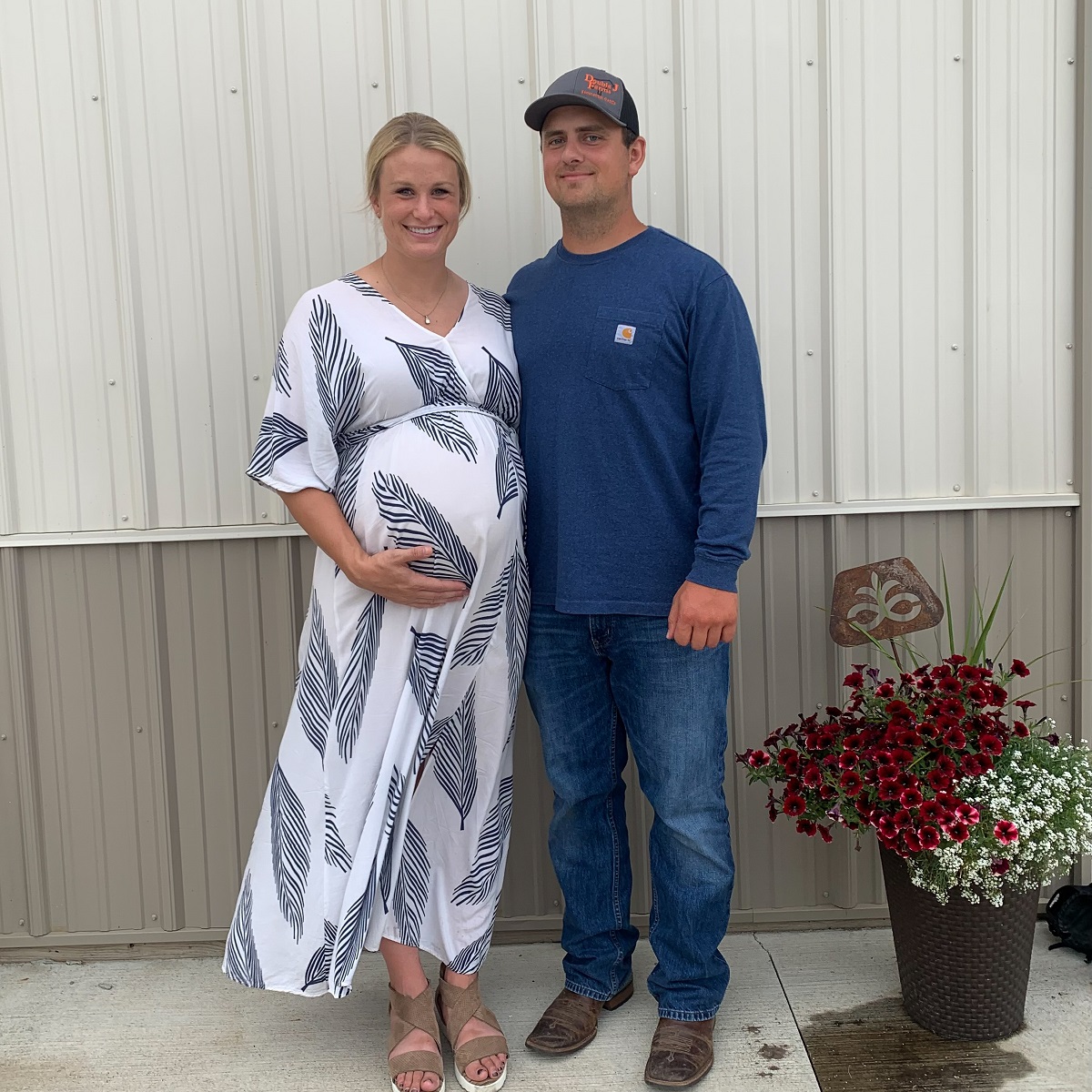 According to Elverson, this plagued her with feelings of anxiety and guilt.
"I felt like I was putting him in harm's way," she said. "But talking with my doctor about my anxieties really helped, and my healthy boy arrived in August."
This is just one of the ways that Elverson is, in her words, "setting a new standard and doing your job in the way only you can" — the thing that she feels is key to women finding success in male-dominated industries.
"I know it's easy to look around and feel like the elephant in the room," she said, "but my advice is to take your differences and use them to your advantage. If you genuinely love your job and care about what you do, people will see that — and success is imminent."
Paying it forward
More than two decades into her career at First National Bank, Mockler is thankful for those who have helped her along the way.
"I've been able to grow in this industry because I had a great mentor and a wonderful support system from the overall FNB team," Mockler said.
And as a Business Banking Team Lead, Mockler finds fulfillment in paying it forward by mentoring others.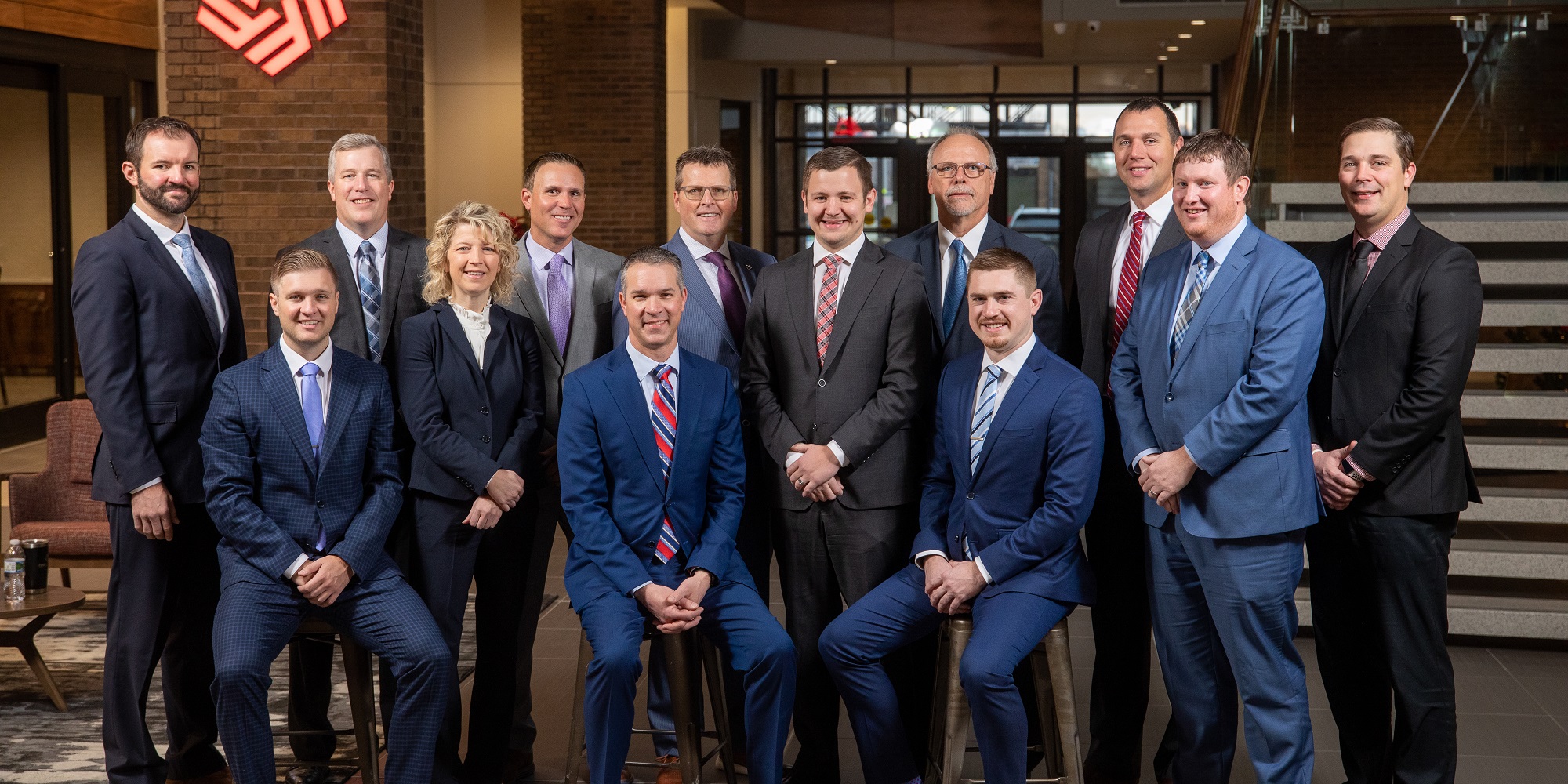 "The thought of leading a team would've scared me 10 years ago," she said, "but I find it rewarding to help teammates recognize and develop their strengths and potential."
Mockler also enjoys bringing women together for the annual Ladies Day Event, where she can help to further foster that community for women in business.
"I feel compelled to share my skills and experience," Mockler said, "especially since someone took that same interest and time in supporting my development."
Making room for future women in business
"I am closer to the end of my career than the beginning," said Kari Karst, president and CEO of BX Civil & Construction and Dells Materials Company. "Life and careers come full circle, and I now find great joy in helping others to develop both a strong voice and an ability to hear what others say."
As a leader in the construction industry for 31 years, Karst is ready to use her experience to help others find their own paths in construction.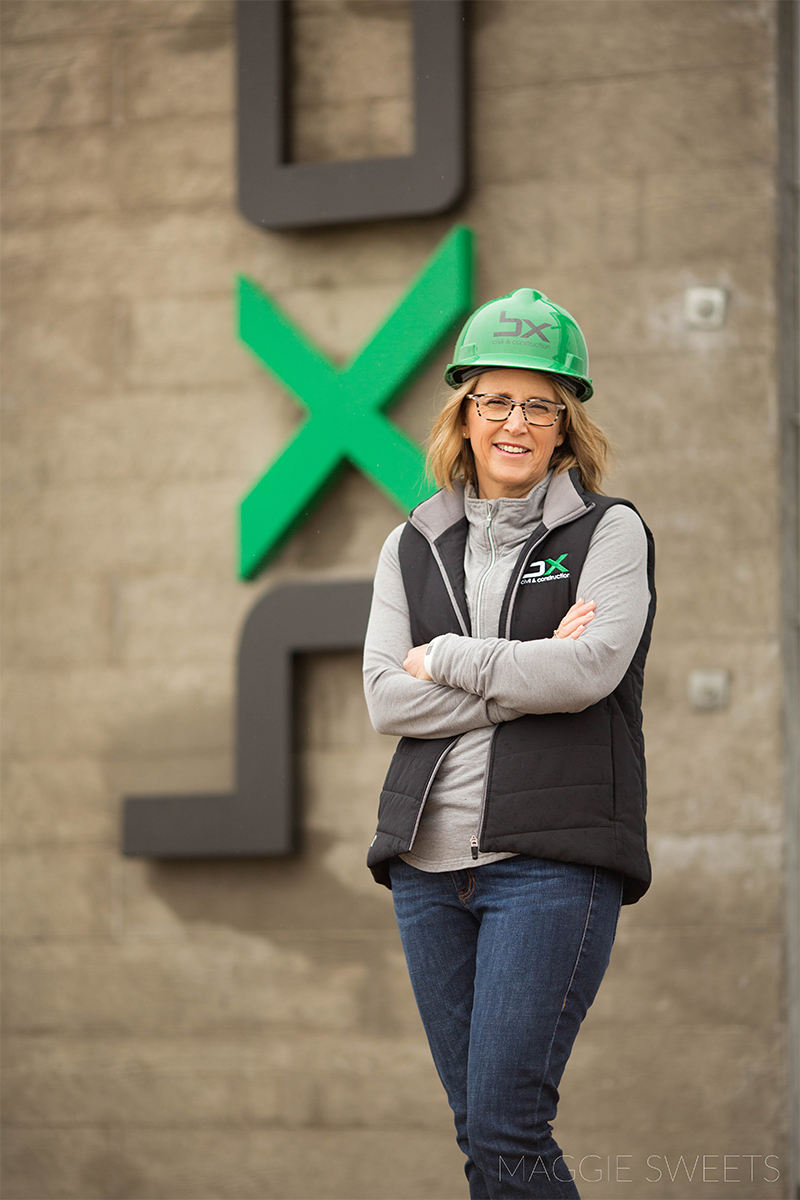 "It's not just a 'man's world' — the pride that I see on the faces of people who work in this industry from top to bottom is unmistakable," Karst said.
With the end of her career approaching, Karst's goal is to help nurture women who want to work in construction so they too can have successful, lifelong careers.
"Right now, I try to focus on the opportunities that are available for women in the industry," Karst said. "How do we make sure our culture is open and inclusive to everyone? How do we get more women to even consider starting a job or career in this incredibly fulfilling industry?"
Believe it or not, this article only scratches the surface of these women's stories. If you want to know more, read their full profiles below: