Owning and operating a hypothetical donut shop has the power to ignite an eight-year-old's entrepreneurial spirit. Trading fictitious stocks in a simulation with $1M can teach a budding entrepreneur the concept of maximizing return on investment (ROI). Learning the difference between wants and needs can help a kindergartner make better financial choices as they grow up.
These are just a few examples of programs offered by Junior Achievement of South Dakota, one of a multitude of nonprofit service organizations proudly supported by First National Bank. Many FNB employees are classroom volunteers for Junior Achievement, teaching financial literacy concepts to the next generation of entrepreneurs.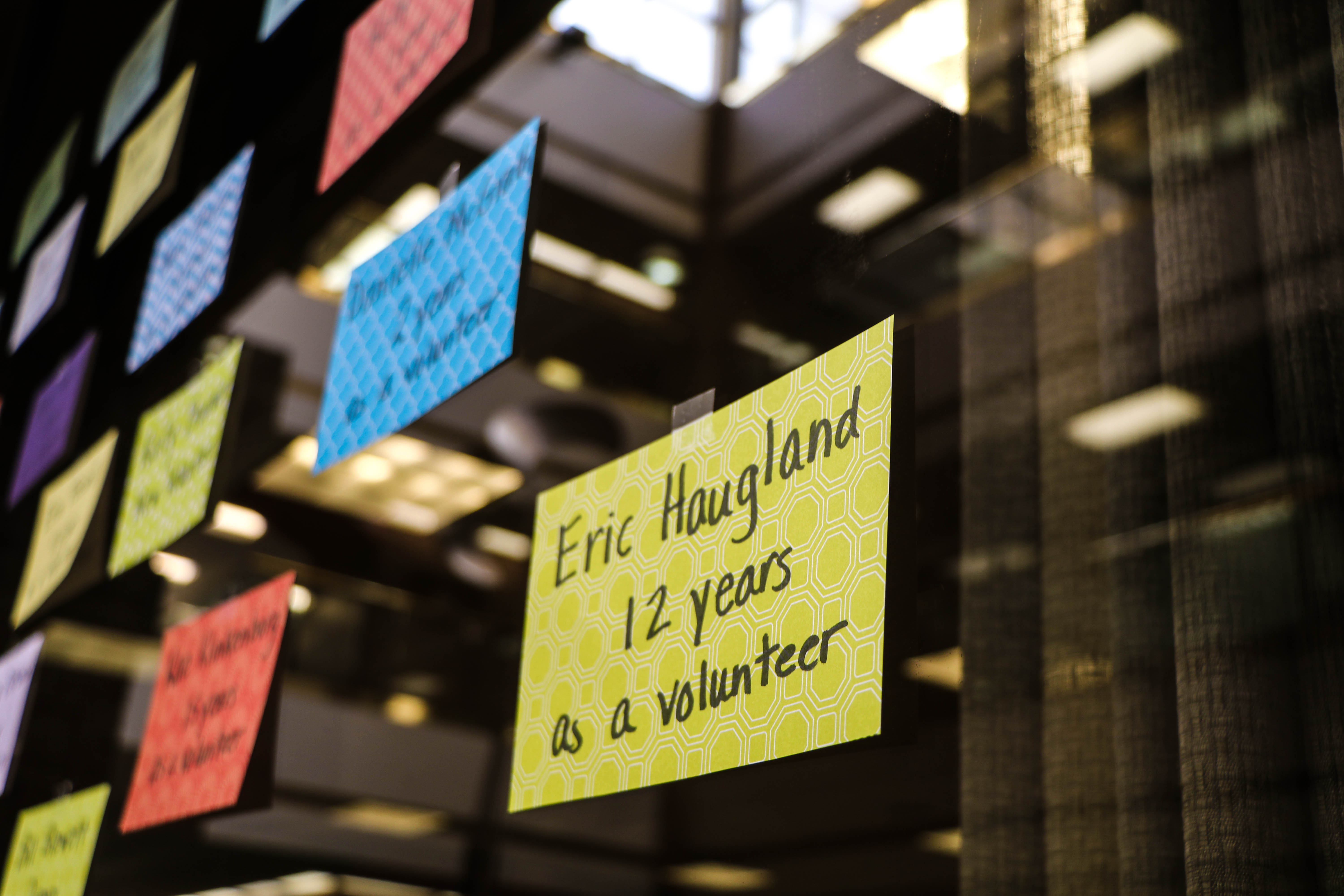 FNB Chief Financial Officer (CFO) Paul Livermore serves on the board of Junior Achievement of South Dakota, in addition to being a long-time classroom volunteer. For Livermore, volunteering with Junior Achievement has been all about reinvesting in the community.
"My favorite parts of volunteering are that I get to educate students about the free enterprise system and also help make them smarter about finance as they enter adulthood," Livermore said. "I love when students come up to me years after a class to tell me how thankful they are for what I taught them."
During the 2018-2019 school year, 49 FNB employees volunteered in 58 classrooms in the Sioux Falls area, including FNB's Compliance Manager, Stacy Krouse.
"One of the most rewarding aspects of my job at FNBSF has been the Bank's support of and encouragement of volunteerism," Krouse said. "I have been privileged to spend time each week in the classroom with students, helping them learn vital skills for their future economic success.
Preparing the next generation of the workforce
As Sioux Falls' population grows and becomes more diverse, organizations like Junior Achievement teaching business and financial concepts are essential to helping grow and inspire the next generation of the city's workforce.
"Sioux Falls just keeps growing," FNB Facilities Experience Manager and classroom volunteer Kae Klinkenborg said. "So Junior Achievement is growing, too, and that's why it's so important for us as an organization to give our time and help with fundraising for Junior Achievement."
FNB believes in sharing our time and talents with organizations like Junior Achievement, because students who learn financial literacy and entrepreneurial skills will become the future business leaders, innovators, and entrepreneurs who will contribute to the Sioux Falls business community and economy.
"As a financial services institution, First National Bank directly benefits from the support it gives to JA," Livermore said. "The students that our volunteers educate today may very well end up as employees or customers of the Bank in the future."
FNB: Committed to a culture of giving back
FNB not only encourages employees to volunteer, but we also offer Volunteer Time Off (VTO) as a benefit for employees to take time off to volunteer — and get paid for it. FNB employees enjoy 12 hours of VTO annually to volunteer during work hours. FNB's 270 employees volunteer for many different nonprofit and service organizations in the Sioux Falls area.
"Sioux Falls is a truly special place, but with all we have to offer, there is one thing that truly sets us apart: It's our people, our community culture — what we do here is something very special," Chairman Bill Baker said.
FNB's culture and core values reflect our commitment to reinvesting in our community with our time, our talents, and our treasures. Visit our Careers page to see how you can become a part of a bank that gives back.