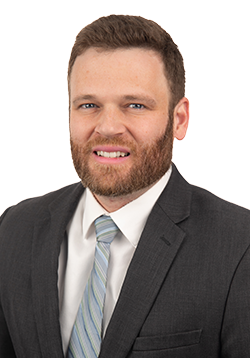 Matt Adamson
Portfolio Manager
Many people still remember the last U.S. recession 10 years ago. Since then, the economy has recovered and stocks have reached new highs in recent months, despite the negative daily headlines about trade wars and a "looming recession." Many are wondering: If I have cash, should I invest it now, or wait for a better time?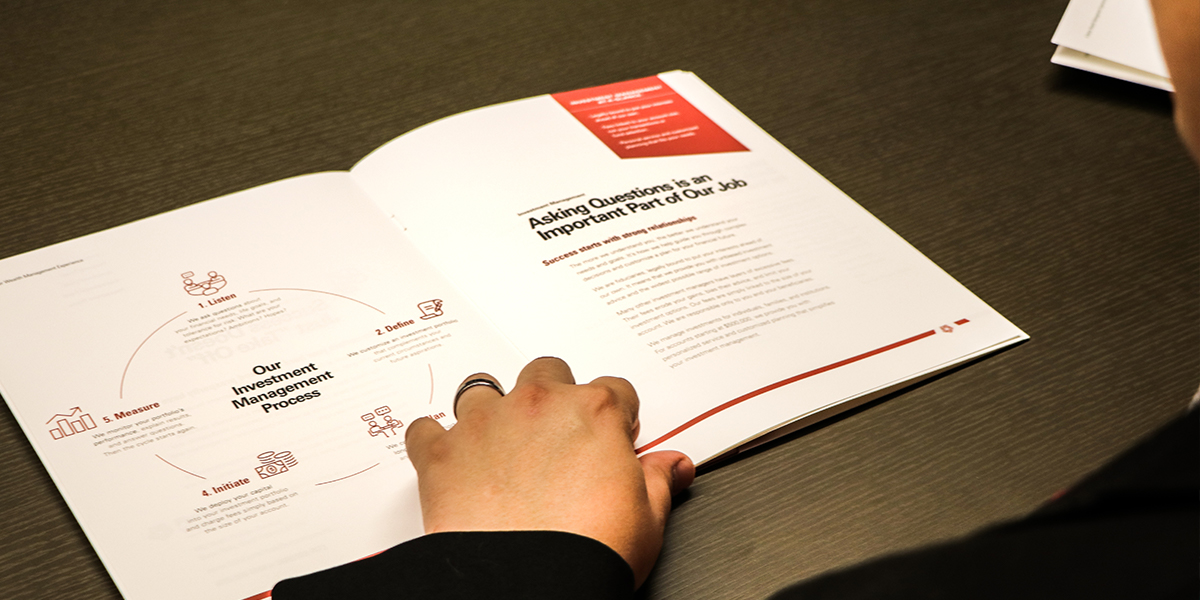 First National Wealth Management offers personalized investment advice with a department of experienced, credentialed professionals. CFA® Charterholder Matt Adamson is a Portfolio Manager with First National Wealth Management. With a background in investment research and analysis, Adamson offers his advice on when and how much to invest.
"Selling all of your investments and going to cash is akin to trying to time the market," Adamson said. "There is no evidence that that process works reliably over time, so we advise against that."
First National Wealth Management believes there is, however, a different question that investors could be asking: Is it better to invest all the cash they have today or spread it out by investing a little over a longer period of time?
To answer this question, First National Wealth Management acknowledges two approaches.
Dollar-cost averaging: minimizing the risk of loss
One approach — dollar-cost averaging — involves investing cash you have today over a period of time; for example, investing a little each month over a year (such as a 401(k) plan through an employer), rather than the entire lump sum all at once.
Relatedly, psychology research has yielded a theory called "loss aversion," which asserts that people prefer to avoid losing a dollar over gaining or winning the same dollar. This theory applies to investing a dollar-cost average. By spreading investments out over time, an investor avoids the regret of loss from investing all their cash today, just to have the market go down tomorrow.
"Dollar-cost average investing over time is a risk-aversion method that can ease investors into a good long-term strategy," Adamson said. "It can help you minimize regret of loss in the short-term and help you sleep better at night."
Two investment strategies, compared
The other investment approach uses historical returns to show the odds of success for lump sum investing verses dollar-cost averaging.
Using market returns from 1926 to 2015, a study by Vanguard® found that in 68 percent of all rolling 12-month periods, lump sum investing resulted in a higher portfolio value than dollar-cost averaging. Over a three-year period, lump sum investing outperformed dollar-cost averaging 92 percent of the time. It is important to note that all of these numbers are based on averages, and any scenario could differ from these results.
"This historical data shows that for the long-term investor, it is usually better to put the money to work as soon as possible," Adamson said.
The best strategy considers your goals
Ultimately, the best investment strategy is dependent on your goals as an investor: to minimize the risk of loss, or to have a higher balance in the long run.
"Timing the market is incredibly difficult, and in the end, the best way to invest may be to maximize the amount of time the money is in the market," Adamson said. "In other words, time in the market is more important than timing the market."
Both of these strategies should be built around a complete investments plan where the investor and investment advisor discuss the topics of goals, asset allocation, risk tolerance, and time horizon. First National Wealth Management's offers investment services, all while abiding by the fiduciary standard of legal obligation to put investors' interests first.
For more than 100 years, individuals have entrusted The First National Bank in Sioux Falls to help them meet their investment and legacy needs. If you have any questions or would like to learn more about First National Wealth Management's investments services, send us a note.