We love celebrating Random Acts of Kindness Day on February 17 because, well, we love spreading kindness. And you probably already know that we even have an initiative here at the Bank centered around it: KindnessFirst!
In honor of Random Acts of Kindness Day, we wanted to recap our 2022 KindnessFirst events, let you know how you can benefit from our 2023 events, and share some ways that you can spread kindness yourself today.
Let's start with our 2022 KindnessFirst recap:
May – Oakridge Nursery in Brandon
For our first event of the year, we partnered with Oakridge Nursery in Brandon to hand out free plants and wildflower seed packets. We also held a drawing for garden-themed gift baskets that went to a few lucky visitors.
To those of you who stopped by: we hope your flowers bloomed beautifully!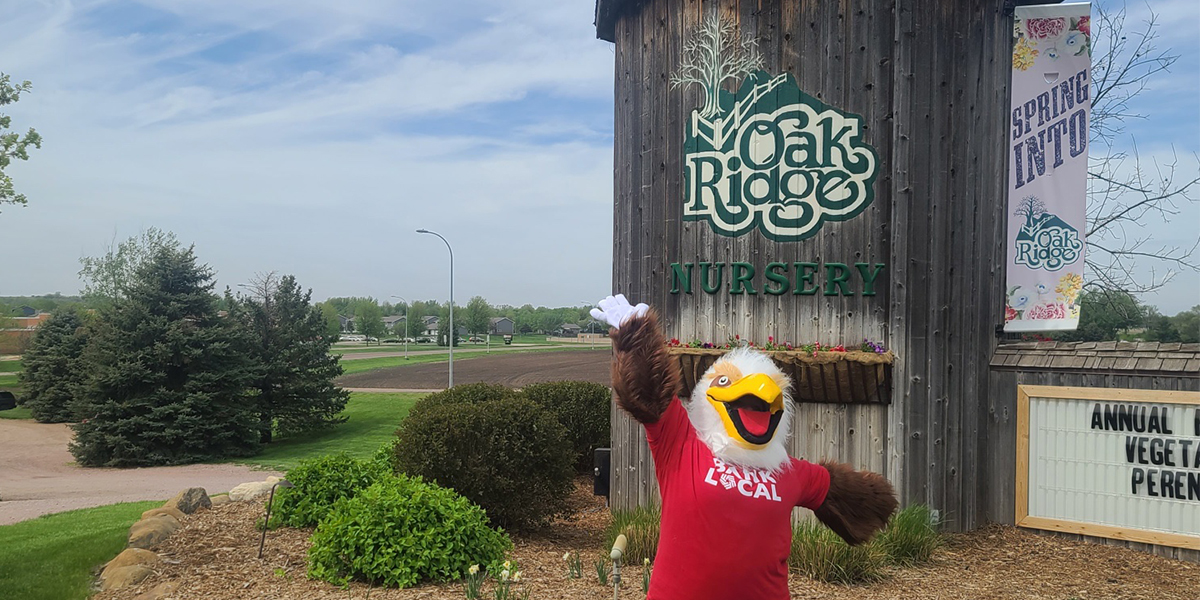 June – Candy Cloud Factory at the Levitt
On June 30, we sponsored the Levitt at the Falls concert featuring Britnee Kellogg; we also showed up and showed out by bringing along some friends of ours.
With the help of Candy Cloud Factory, we brought the party (and the sugar rush) that night, handing out 837 bags of custom-flavored fluffy stuff.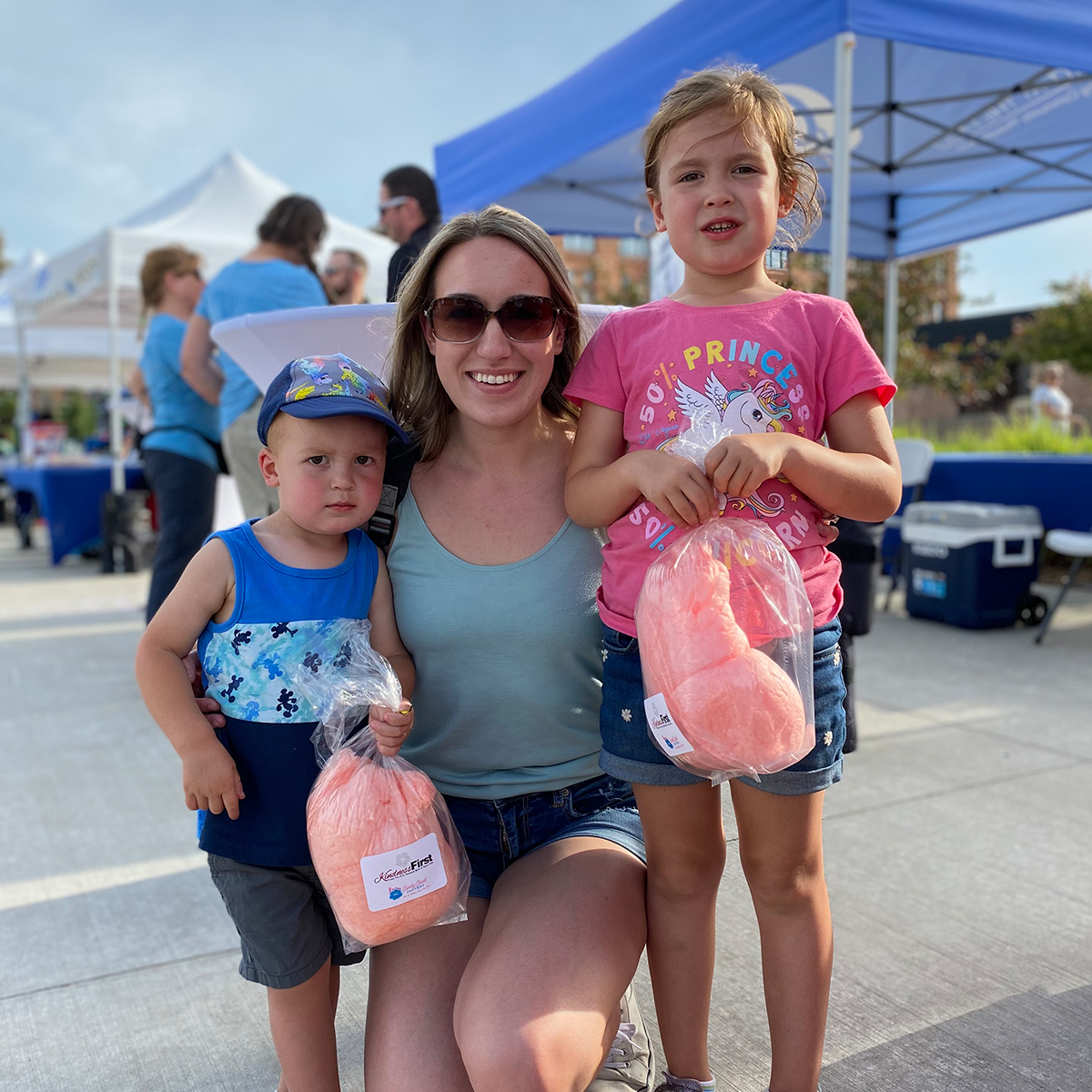 July – Dells Theatre in Dell Rapids
Next, we partnered with our pals at the Dells Theatre to hand out free tickets for their premiere of DC League of Super Pets on July 29. Together, we filled 174 seats at the 7:00 p.m. showing.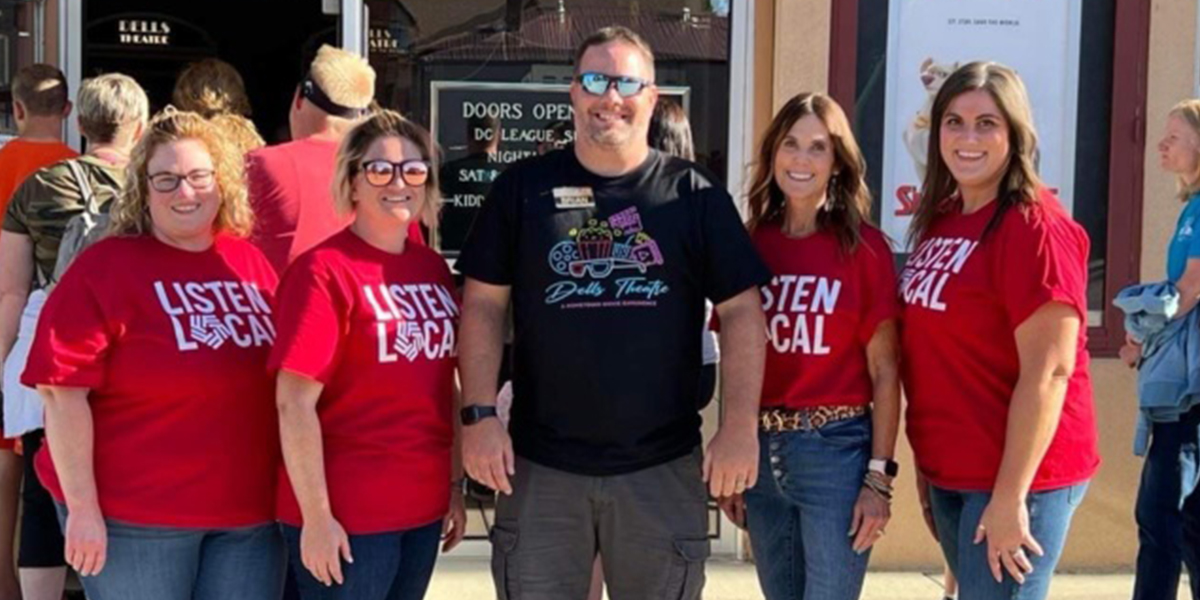 August – Thunder Road in Sioux Falls
For our August event, we gave away 335 free tickets at Thunder Road, good for go karts, laser tag, mini golf, and pretty much everything else.
It's always a good time when we partner with the Thunder Road crew!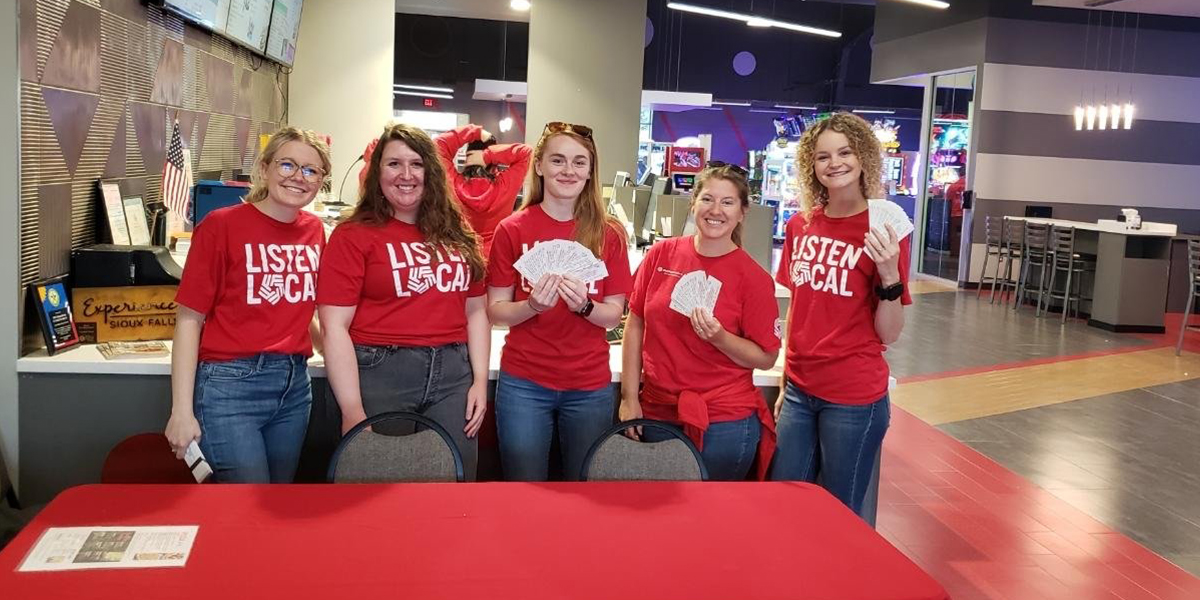 September – Someday Café in Baltic
With the help of Someday Café, we held an outdoor picnic for the Baltic community on September 26.
We fed approximately 80 people in the streets of downtown Baltic that night!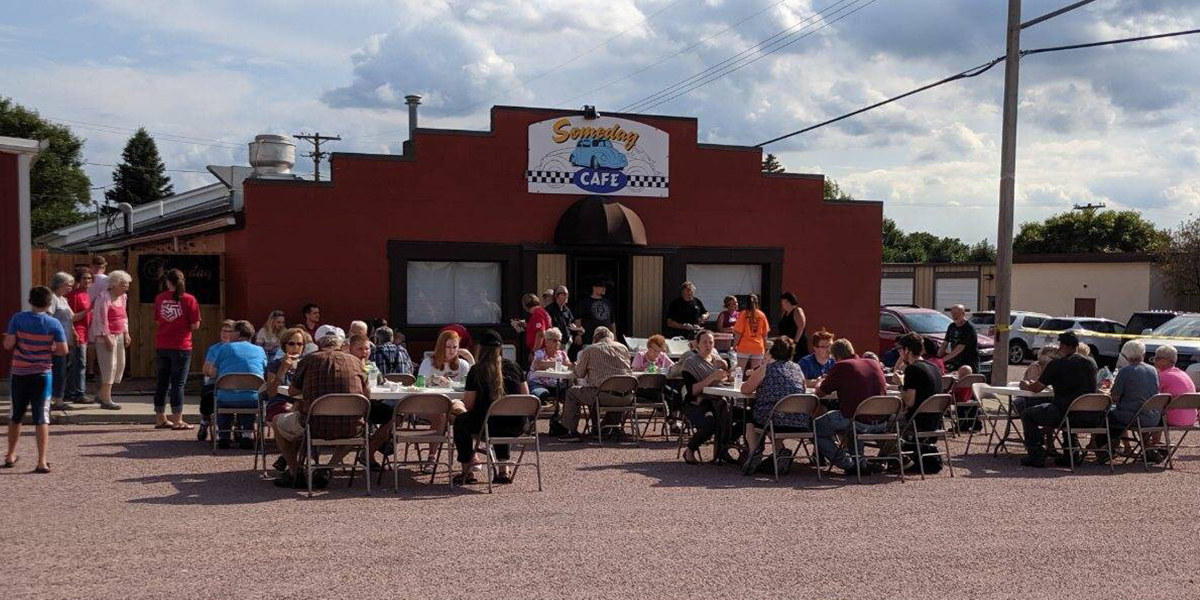 October – Heartland Country Corn Maze in Harrisburg
We got lost in the maize for our October event in Harrisburg. On the night of October 21, we gave away 190 tickets to Heartland Country Corn Maze.
Note: no people (or eagles) were lost in the making of this event.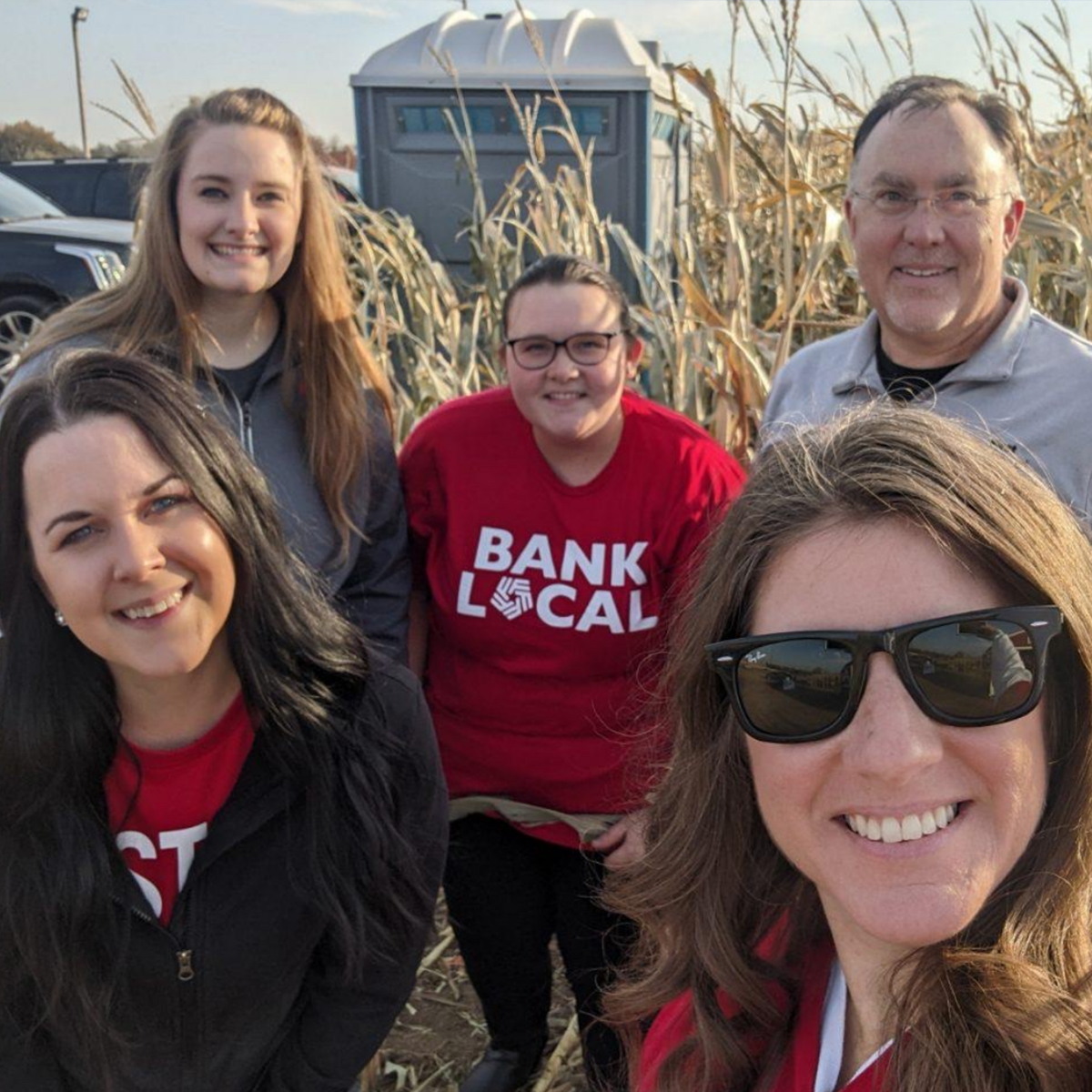 November – Falls Overlook Café at the Winter Wonderland
To finish out the year, we set up shop at Falls Overlook Café for opening night of the Winter Wonderland.
Together, we served more than 350 hot beverages and more than 230 scoops of ice cream to visitors for free.
We already have events in the works for this year, with plenty of good stuff on the way. You don't even have to be a First National Bank customer to attend!
If you want to get in on the action, make sure to follow us on social media and sign up for our email list at the bottom of this page — that's how we'll keep you informed on upcoming events.
And if you're feeling inspired by our KindnessFirst initiative, here are some ways you can show kindness today: