Both Thunder Road and The First National Bank in Sioux Falls place a strong emphasis on family, relationships, innovation, and a commitment to their community. So, when the owners of Thunder Road made the decision to build a massive indoor fun center in 2019, it made sense for them to partner with the local community bank.
"We really felt, with the relationship we've built with First National, that they were going to be the best bank to see us through [the expansion]," said Ryan Friez, general manager at Thunder Road.
That relationship has been built over the span of almost two decades — and it recently evolved into an award-winning partnership.
In February of this year, The First National Bank in Sioux Falls was awarded an SBA SD 2021 Leadership in Lending Award for making 20 SBA 7(a) loans in 2021. Those loans totaling $3 million supported 121 jobs in industries spanning retail, information technology, wholesale, and transportation.

"Given the number of participating institutions and level of activity, it is praiseworthy that The First National Bank in Sioux Falls distinguished itself among such a prestigious field," said Jaime Wood, SBA South Dakota District Director.
Then in May, Thunder Road was presented with an award of their own: Experience Sioux Falls' Business Award for innovation, hospitality, and supporting the Sioux Falls experience.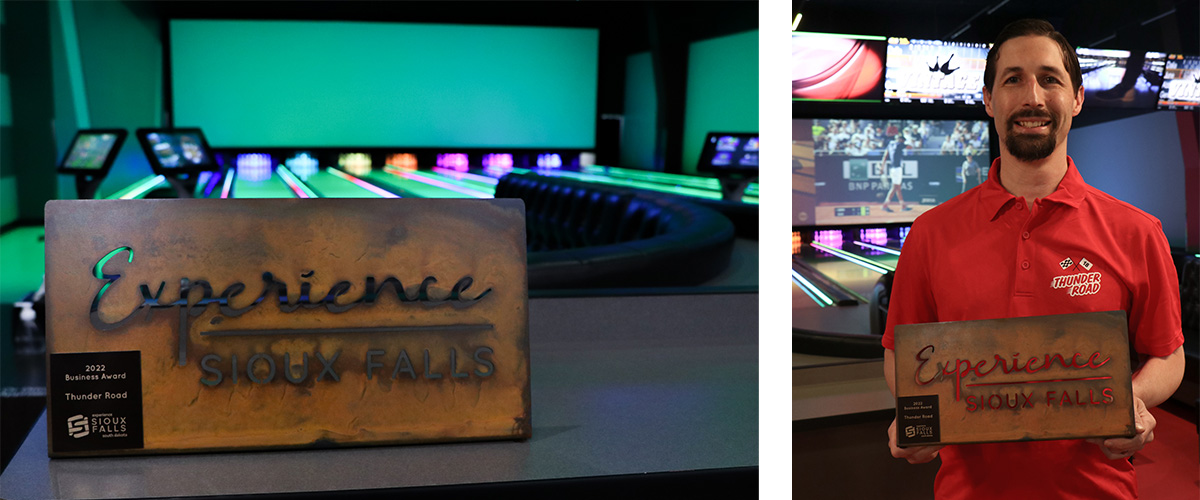 "The business is here to support the community and help people create memories," said Friez. "There's plenty of separation in this world, but we can all sit down and have some food and have some fun and see eye to eye with each other."
Turning dreams into realities
Both First National Bank and Thunder Road are proud to be family-owned, local businesses; that's part of what makes this a natural partnership. So, when Thunder Road began planning their indoor expansion, they went to their FNB Business Banker of nearly a decade: Nick Bentele.
"In a transactional deal, a banker may ask, 'Is the bank going to be okay?', and the borrower may ask, 'How do I get the best deal?'" said Bentele. "But in relationship banking, the questions become very different."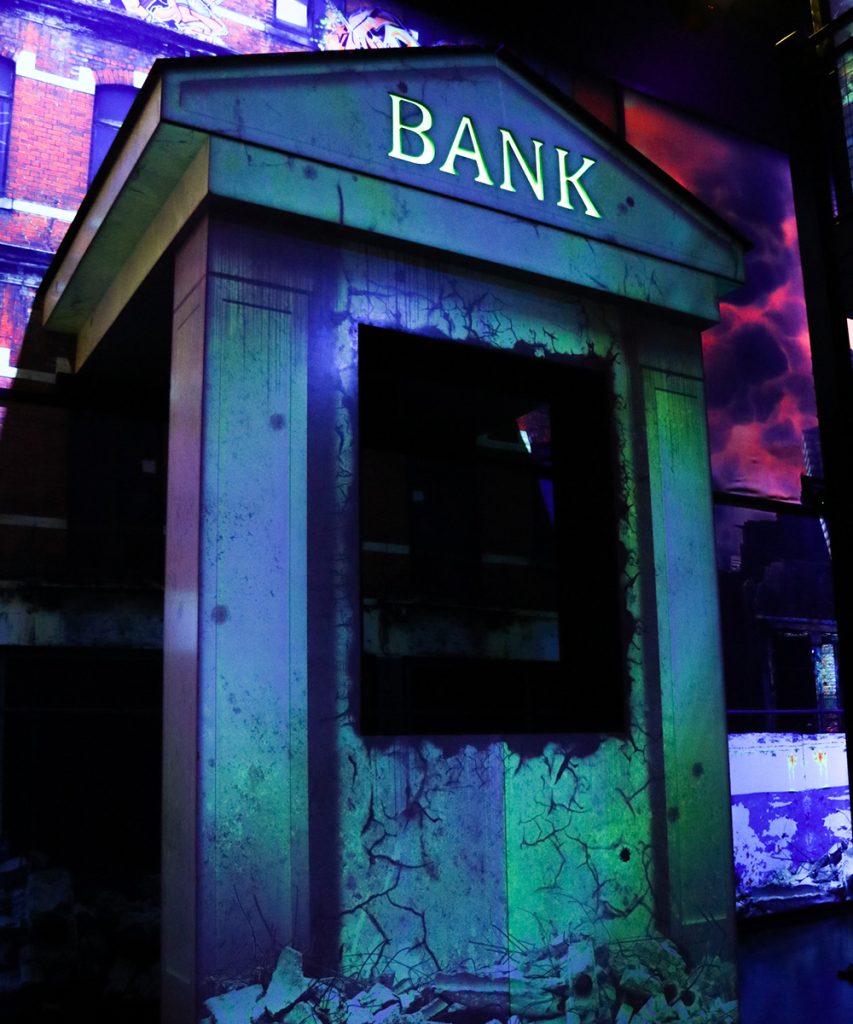 For Bentele, those questions are things like: should they be doing this? Would I advise my sister, uncle, or neighbor to do this? How do we help turn dreams into realities without adding unnecessary risks and possibly resulting in nightmares?
But relationship banking is a two-way street, so Thunder Road had questions of their own.
"Once we had a proposal and a feasibility study, along with our suggestions for the business, we went to the Bank and said, 'Is this something we can do?'" said Friez. "We talked with Nick about the best monetary vehicles to use, probably looking at an SBA 504 married with a 7(a) loan, and Nick agreed with that."
After completing the paperwork process and developing a solid plan, the team at Thunder Road started to move forward with the expansion in 2019. And then, COVID hit.
A couple of setbacks
Thunder Road was in the midst of construction when the pandemic began, and they even had to shut down the business for a while. But in realizing that this expansion was a long-term commitment to the community and that people would not be staying home forever, they continued along under the guidance of their banker.
"Nick understood what we needed to do at that point in time," said Friez. "We went ahead and applied for an EIDL [Economic Injury Disaster Loan] to take us through that process, and Nick was very proactive in helping us to realize those steps."
A pandemic wasn't the only setback Thunder Road endured. There was a period during the expansion when they were over budget on their dirt work, and Nick was there to guide them through that too.
"He helped us to pause for a moment and redo some things," said Friez. "We looked at some other options and made some changes in our other budgetary items to get the budget back to where it needed to be. And Nick was supportive of us the entire time — making sure that he held us accountable, that the project was going to remain a success, and that we weren't just throwing more money at it."
On First National's end, it was important for Bentele and the Business Banking team to remain open-minded and put their faith in their customer who, according to Bentele, had proven their credibility over their nearly twenty-year relationship with the Bank.
"We also knew that if we weren't deliberate and communicated poorly, some of the risks could pose debilitating results," Bentele said. "But we pushed each other, we kept each other accountable, we communicated early and often, and we made contingency plans when issues arose. The end result was something that both sides are very proud of."
Some highlights of the expansion included a two-story laser tag arena, a 7D Theatre (with more advanced seats than at Disney theme parks), an arcade, axe throwing, and two different types of bowling alleys: mini bowling and hyper bowling.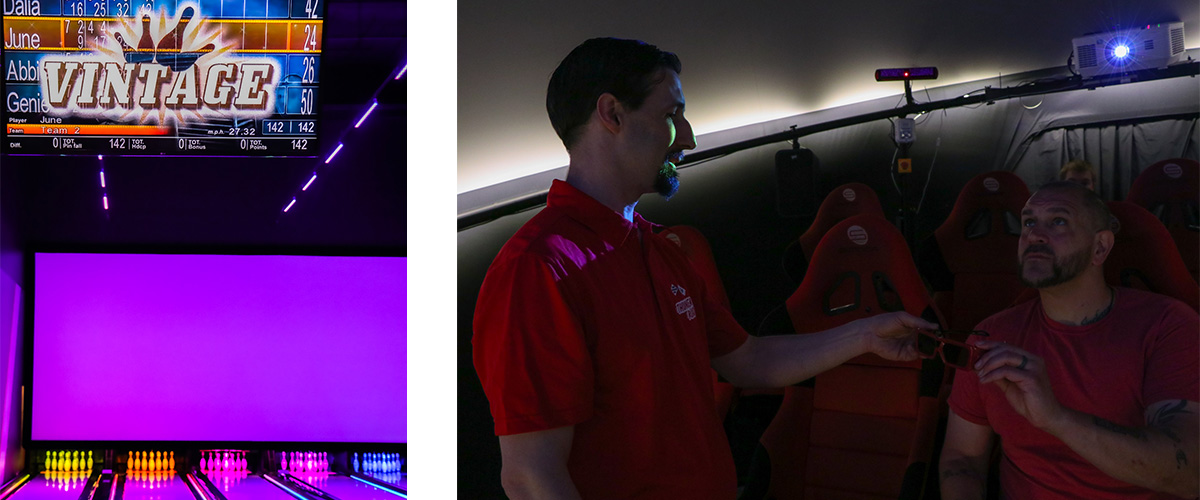 And when the expansion was completed and COVID restrictions loosened, the Sioux Falls community was ready for the new and improved Thunder Road.
"The community has been very appreciative of the business," said Friez. "We've heard lots of people say, 'This is really what Sioux Falls needed.' 'We're so happy to have this here in the community.' 'This is a perfect fit.'"
Those responses are proof that Thunder Road accomplished its goal of providing a family atmosphere where all demographics can come to have fun, from birthday parties to first dates to engagements (according to Friez, a couple has gotten engaged on the mini golf course!) to company parties.
In fact, First National has even held its own employee family picnic at Thunder Road in the past. According to Friez, that's just one more advantage of working with a local bank.
"When they come to your business, they understand it better because they've experienced it," said Friez. "And it also makes you feel like they really are partners in your success because they're personally patronizing you. It's a partnership that goes both ways."
Partners in success and community
There's a reason why the partnership between First National and Thunder Road has led to both entities winning awards, and that's because they have the same goal in mind: bettering the Sioux Falls community.
"The biggest thing about working with a community bank is that they know who you are," said Friez. "You're not just a number in their portfolio. They try to understand how your business fits into the community and if it will work in Sioux Falls, rather than if it would work in Omaha or New York."
And First National knew exactly how Thunder Road would fit into the community.
"A project like this was unprecedented in the community and, in many ways, very speculative," said Bentele. "However, the team at Thunder Road had done their due diligence and research, and we were convinced that the concept would work in our market."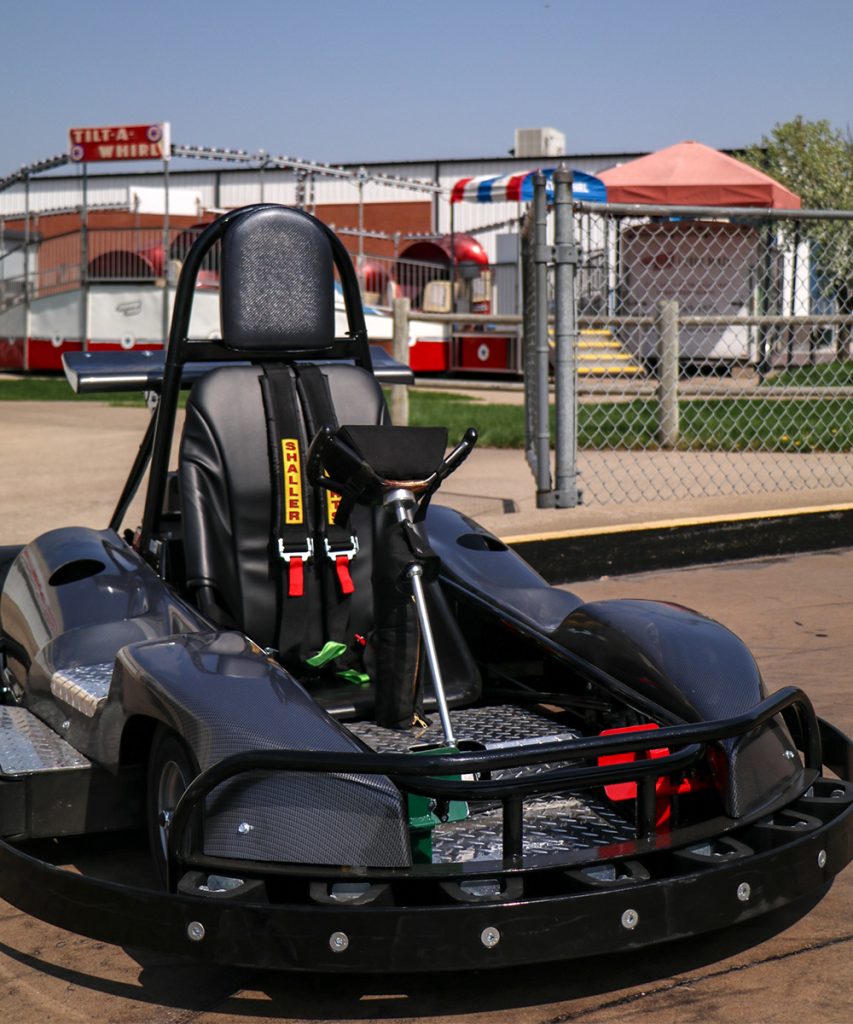 Going forward, Thunder Road is looking to a summer season full of birthday parties, company picnics, and other events that will allow the Sioux Falls community — and outside visitors — to enjoy their award-winning business, fully equipped with a variety of attractions and a new fleet of go karts for the slick track.
"This project is a textbook example of how strong relationships can lead to success stories," said Bentele. "In this case, trust, boldness, communication, and open-mindedness were the relational elements that led to the success."
If you'd like to write your success story with a local community bank, reach out to a member of FNB's Business Banking team to see how they can help.