What is KindnessFirst?
Have you ever stopped at Breadsmith on a chilly November day and been surprised with a free loaf of bread?
Perhaps you've been walking down Phillips Avenue in the summer and were offered a free snow cone.
Or maybe you were at the Levitt at the Falls concert a couple weeks ago and were handed a free bag of cotton candy.
If any of these sound familiar, then you've experienced one of our "KindnessFirst events."
And if you haven't experienced a KindnessFirst event — or maybe you have, and you're still not sure what they are — allow us to give you the gist of it:
KindnessFirst is a program through which our teammates come up with innovative ways to pay it forward to community members.
For "KindnessFirst events," which happen throughout the year, we typically partner with a local business to treat the community to a little something special.
To date, the most successful KindnessFirst event was a Breadsmith takeover in 2021. We stationed our teammates at all four Breadsmith locations in Sioux Falls, and for four hours, anyone and everyone who walked through their doors was treated to a free loaf of bread.
Between four locations and four hours, we gave away 1,232 loaves of bread. That's a lot of dough!
So far this year, we've hosted three events. In May, we partnered with Oakridge Nursery & Landscaping to hand out free plants and wildflower seed packets to anyone who stopped by.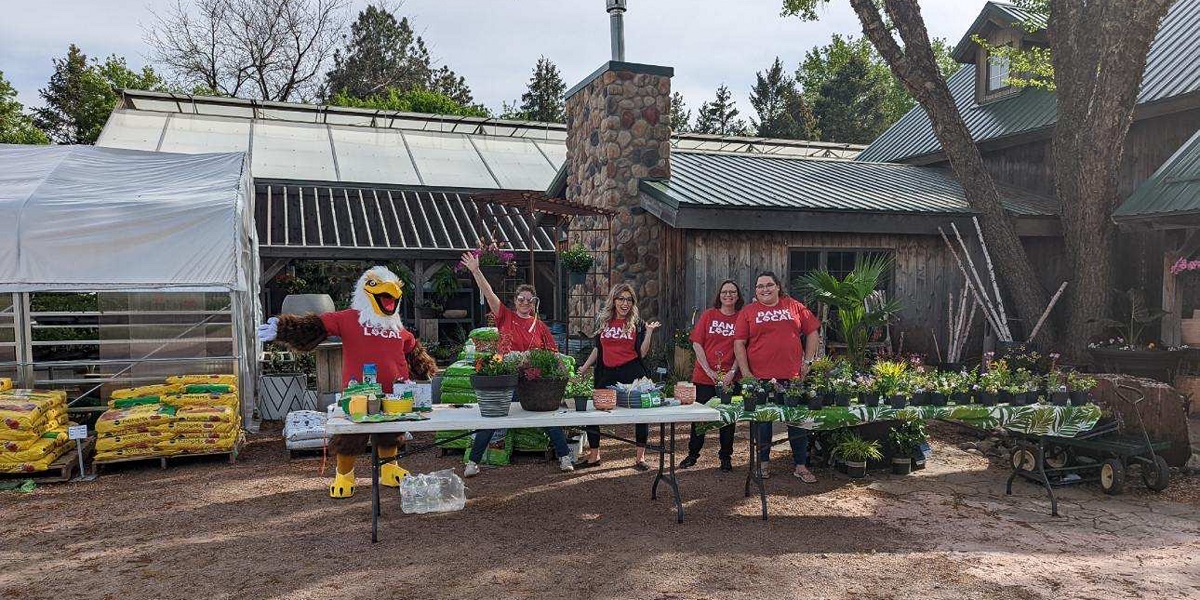 More recently, we brought the party (and the sugar rush) to Levitt at the Falls for the Britnee Kellogg concert on June 30 — which we were also a sponsor of.
We partnered with Candy Cloud Factory to create a custom cotton candy flavor specially for the event, and we gave away 837 bags of fluffy stuff!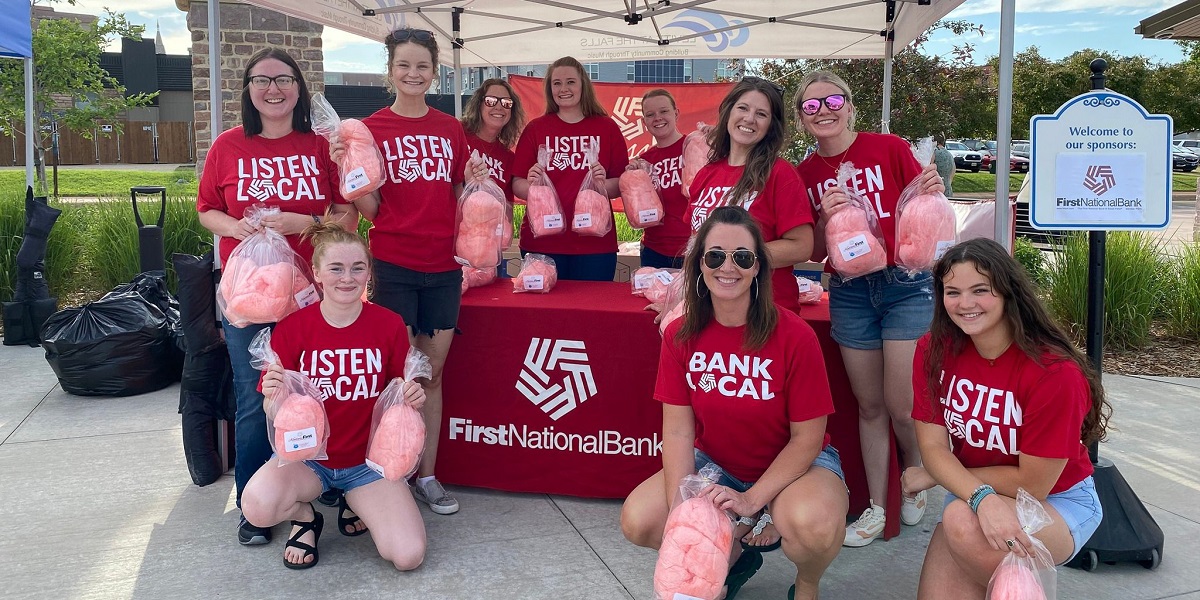 For our latest event, we bought out the Dells Theatre for the premiere of DC League of Super Pets on July 29. We filled 174 seats at the 7:00 p.m. showing!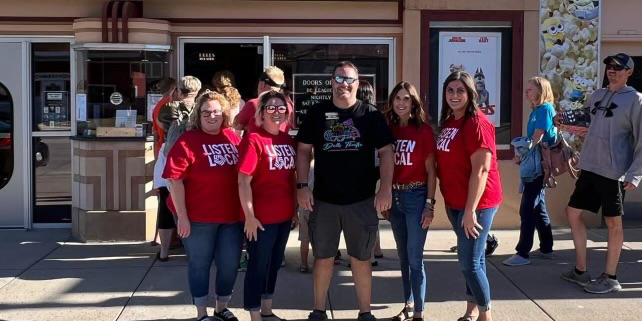 What's the best thing about KindnessFirst? We not only pay it forward to community members, but the program gives us a chance to support local businesses in a major way.
And, you don't even have to be an FNB customer to take part; KindnessFirst events are for everyone!
With branches in Sioux Falls, Brandon, Baltic, Dell Rapids, Flandreau, and Harrisburg, we host yearly events for each community on our roster. And with only three events in the books so far this year, we still have a lot in store KindnessFirst-wise.
In fact, we have one more event coming up this summer that we'd really love for you to attend:
Thunder Road – August 16
Looking for one last hurrah before school starts back up? We're happy to oblige!
Starting at 3:00 p.m. on August 16, we're handing out tickets at Thunder Road, good for go karts, laser tag, mini golf, and so much more. It's one ticket per person while supplies last, so use it wisely — like to leave your friends in the dust on the go kart track or impress your kids with a hole-in-one on the mini golf course.
If you want a sneak peek of more KindnessFirst events, or you want to avoid some serious FOMO, just follow us on social media; we'll make sure you're notified of upcoming events!