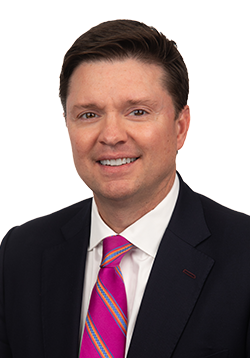 Chris Ekstrum
President and CEO
The following is a message from our president and CEO, Chris Ekstrum.
As many of you are likely aware, on November 17, 2020, the Sioux Falls City Council passed a mandate requiring face coverings inside businesses and city facilities. The mandate went into effect immediately after passing. In the interest of public safety and staying true to our values, The First National Bank in Sioux Falls will fully support this mandate.
While our branches outside of Sioux Falls are not part of the mandate, I am expecting all teammates and customers to support the request and wear a face covering.
Face coverings are available at each of our locations, should you forget to wear one. All of our bankers will continue to be available whenever you need them, but you can also make an appointment to let them know you'll be stopping by. If you'd rather not come inside, you can easily take care of your banking needs at our drive-ups, or by using online or mobile banking.
Please contact us if you have any questions regarding these new safety precautions.
Additional resources: