"Growing up in a small town, I understood how grocery stores and hardware stores and people got their goods — and that was by a truck."
Fred Kobold, owner-operator at Kobold Trucking in Mitchell, knew what he wanted to do in life from a very young age. That was to drive a truck.
"I always kind of wanted to be that guy to help some elderly person or little kids be able to get something," said Kobold. "If it wasn't me bringing it, it maybe wouldn't get there."
He's been trucking, he estimates, since about 1978. But before then, he grew up on a farm and ranch operation where his family owned trucks for hauling cattle.
His early experiences with trucks, paired with his desire to do good in the world, made the transportation industry a natural fit.
And something else that came naturally for him was owning his own business.
"I went to work for somebody else for a while," said Kobold, "and they just never seemed to do things like you would want to do yourself."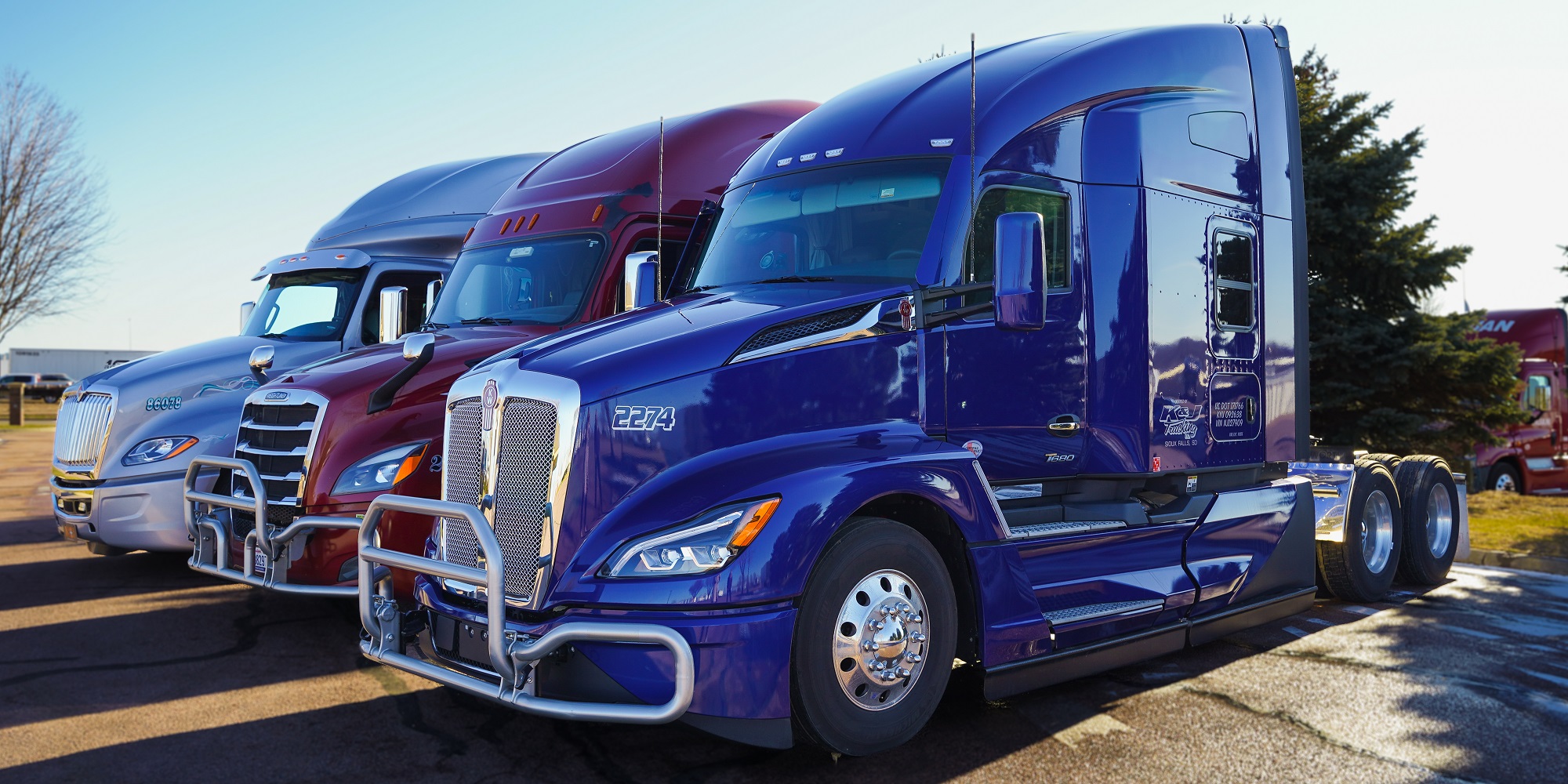 Doug Newman, owner-operator at Newman Trucking in Sioux Falls, had a similar sentiment when explaining why he chose to run his own trucking business.
After spending 21 years in the banking industry — and with his employer at the time eliminating remote work, cutting the bonus program, and closing locations — Newman decided to go a different route. Literally.
"No one tells me when to get up. I can pick and choose my route as long as I make my timeframe," said Newman. "I'm my own boss. I sail my own ship where I want to go."
Newman has been trucking for seven years; he's been an owner-operator — someone who owns a trucking business while also driving for their business — for a little over six of those years.
Kobold and Newman represent a unique segment of the business community. Their office is the cab of a truck, and they handle business affairs from wherever in the country they happen to be.
To paint a picture of what business and life on the road is like, we called up each of these truckers and asked them some questions about being an owner-operator. Here's what they had to say:
What is the best part of life on the road?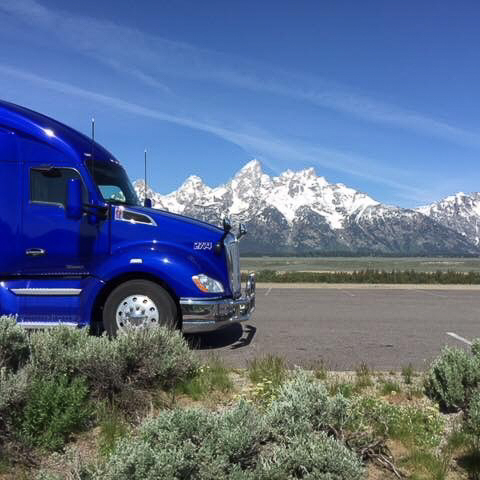 Newman, answering from the cab of his truck and with zero hesitation, said, "Being a professional tourist. I get paid to travel, and all the sites are incredible."
His honorable mentions were being his own boss and the good pay.
However, Newman focused more on the fact that he's been to every state in the U.S. and seen places like Arches National Park, Niagara Falls, and both the Pacific and Atlantic oceans.
Kobold, on the other hand, said the best thing about trucking was doing good.
"I want to know that the products I'm bringing home are going to wind up at home," said Kobold. "I'm trying to help my community."
What is the worst part of life on the road?
"Being gone from your family," said Kobold, who has four sons.
Meanwhile, Newman outlined three downsides — one of which was being away from home.
The other two were "elogs" — electronic logging devices that, according to Newman, the government uses to micromanage truck drivers — and what he referred to as "the logistics of trucking": weather, unexpected truck breakdowns, and unload times at receivers that could take anywhere from half an hour to six hours to Newman's personal record of 24 hours.
What is the most expensive part of life on the road?
"Fuel is your number one expense," said Newman. "I'm currently spending about $100,000 per year per truck on just fuel."
To combat this, Newman says he's constantly on the lookout for the cheapest fuel, and sometimes that means filling up just enough to get from point A to point B.
"Sioux Falls to Rapid City is about a 40-cent difference," said Newman. "Usually when I stop in Rapid City, it's just to get enough fuel to get me back to Sioux Falls. Then, I'll put in 200 gallons in Sioux Falls."
Kobold mentioned maintenance as another major expense — especially for the fact that if the truck is in the shop, then he can't be out on the road making money.
What are your best "life hacks" as a truck driver?
"I've just always done the same thing," said Kobold, the long-time truck driver. "I do what I'm comfortable with, I guess."
Newman, though, had a life hack only a truck driver could relate to, but that everyone can understand the value of.
"Finding quiet places to park," said Newman. "I once stopped at a Florida turnpike plaza, and it was extremely full and kind of dirty, so I got on Google Maps and found an industrial area with a dead-end road and free parking. There were only like two other trucks there."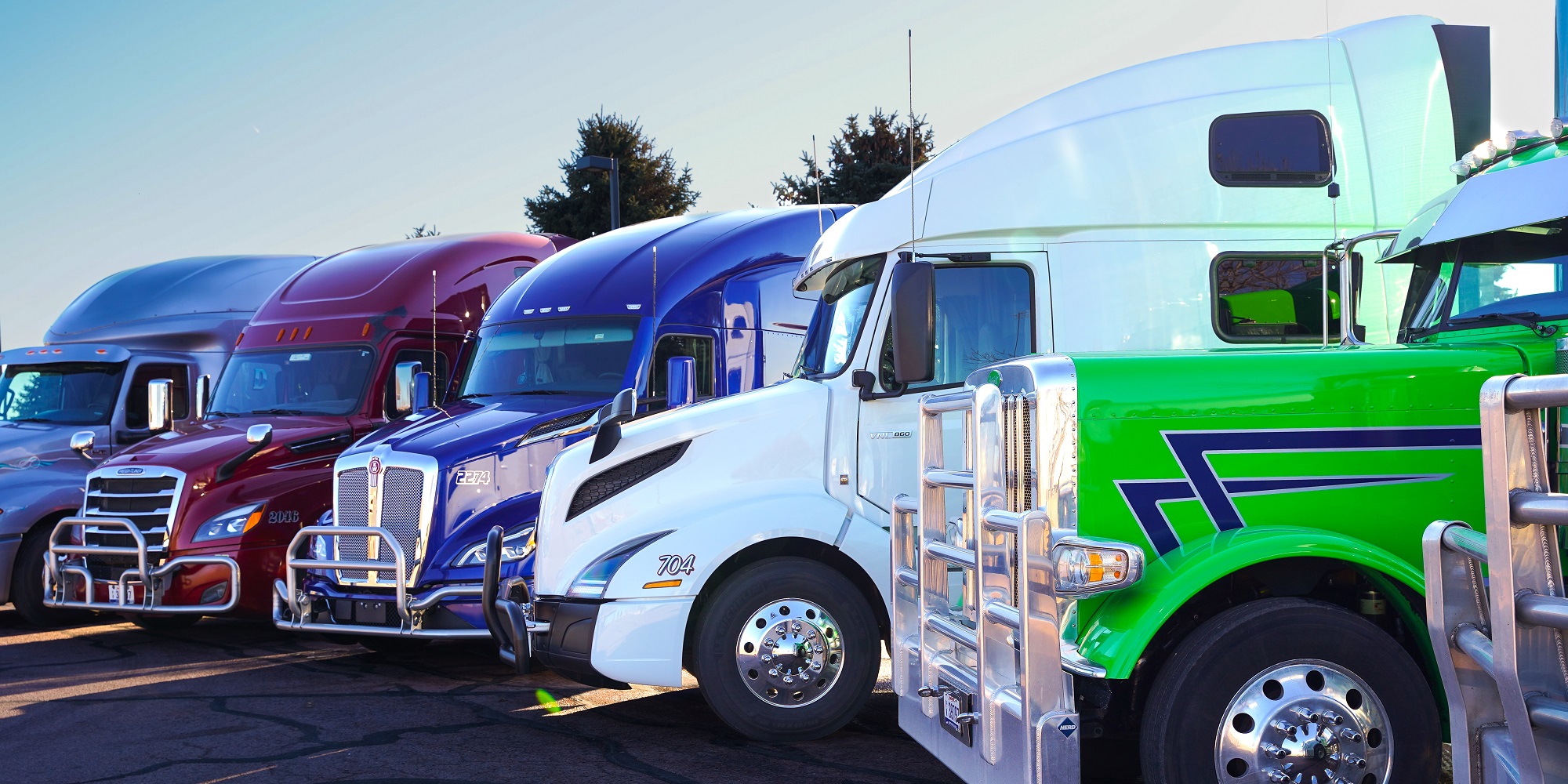 What are some challenges you face as an owner-operator?
"It's a very unappreciative job," said Kobold. "If I was doing it just for me, I wouldn't have missed out on nearly as many of my kids' birthday parties, some Christmases, most all Thanksgivings, and a couple of Easters."
For Newman's holidays, he tries to drive on Thanksgiving and New Year's so he can be home for Christmas.
"I've never missed Christmas," said Newman. "I've missed every other holiday out on the road. That's a sacrifice, but it's part of the job."
He also said it's important to have an understanding wife, to whom he's been married for nearly 30 years and has two adult children with.
Aside from the personal challenges, both Kobold and Newman discussed navigating the laws and regulations around trucking on the business side.
Kobold expressed similar sentiments as Newman about "elogs" being one of the worst parts of life on the road.
"For the most part, all that's designed to do is make someone else money," said Kobold. "It does not help me. In fact, it costs me money each month to even have that in my truck."
Newman and Kobold outlined a few other challenges, including unnecessarily long unload times, regulations around hours, and even the difficulty of finding loads that will pay the bills in some places.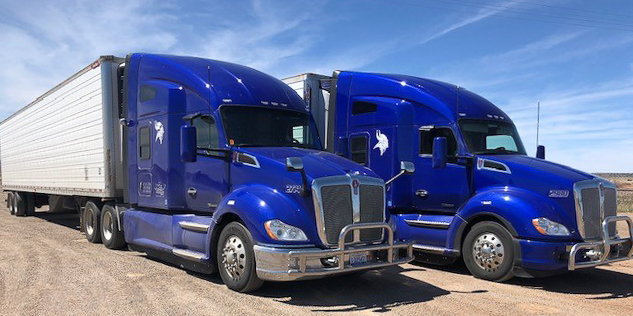 "Florida is a consumer state — they consume more than they export," said Newman. "So, the money is good going into Florida, and it's horrible coming out. There are some loads that are literally just paying the fuel costs and nothing more."
But for Newman, life as an owner-operator is more good than it is bad — especially if you're a driver based out of Sioux Falls.
"The Sioux Falls area has an overabundance of loads with not enough trucks," said Newman. "Some of the best-paid loads are out of the Sioux Falls area."
Kobold also mentioned an upside to trucking in South Dakota: the Business Bankers from our Benson Road location.
"I wouldn't be as comfortable in what I do if it wasn't for those folks," said Kobold. "I couldn't do what I do without the aid of people who understand trucks. And I thank them for understanding that part — because they do."
Our Benson Road branch was built specifically to cater to truckers, and the three Business Bankers on staff have spent years building expertise in the transportation industry.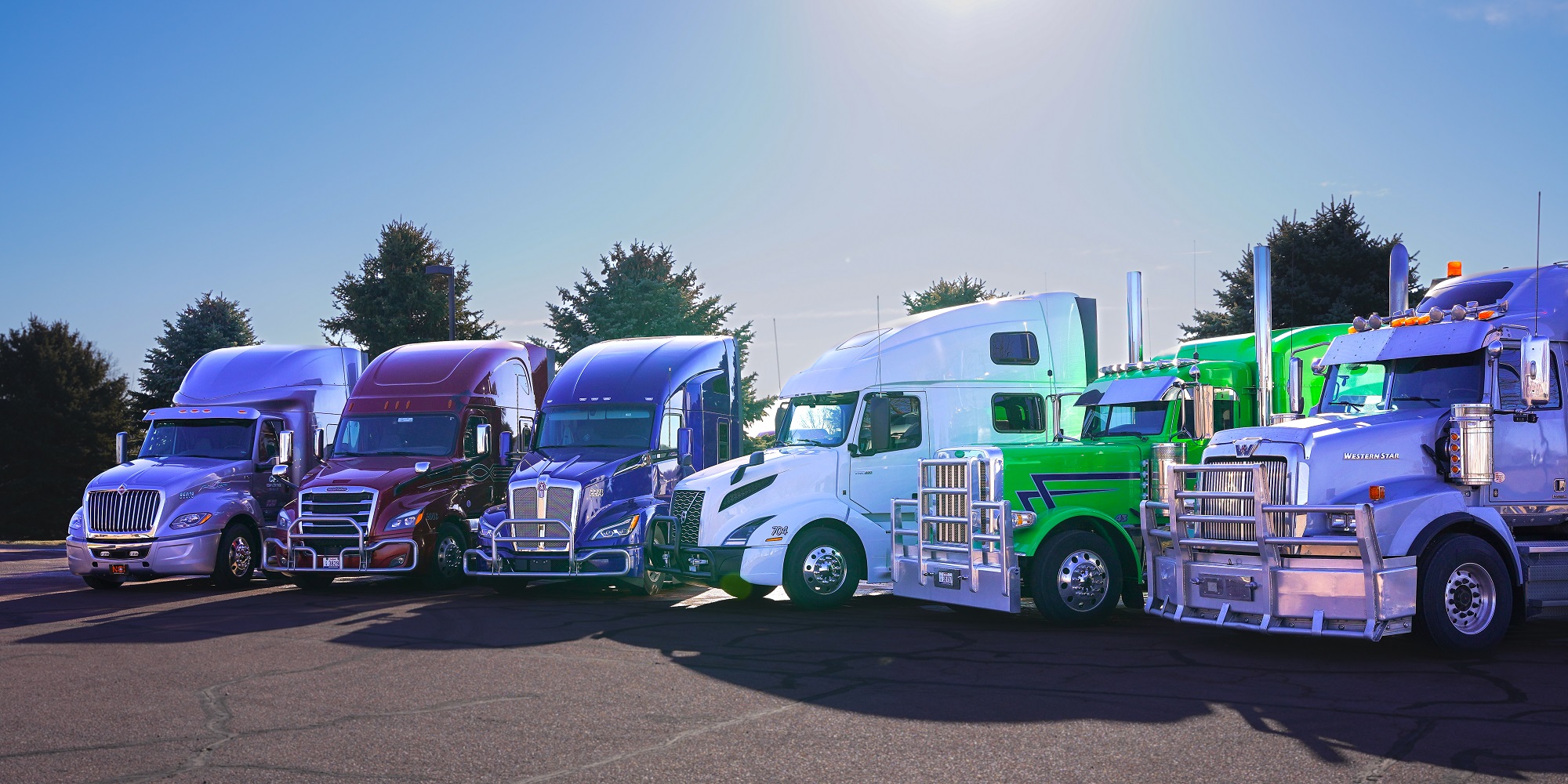 "We bank everything from a person who owns their own truck to companies that have over 100 trucks," said Business Banker Derek Simonsen. "Our industry knowledge and willingness to work with those customers really sets us apart."
Russ Robers, a Business Banker of nearly 40 years, says trucks are key to the economy and hopes that if people have a better understanding of what life is like for owner-operators, then everyone will be more appreciative of their hard work.
"The stereotype most people have about these truck drivers is so far off," said Russ. "They're just hardworking business owners who happen to drive a truck for a living."
And Business Banker Justin Zandstra urges other business owners to think about the vital role truck drivers play in their own success.
"Truckers are bringing products and goods to your business regularly," said Justin, "and they might be business owners, just like you."
And who knows — it might even be Kobold or Newman hauling your goods at some point.
Transportation banking isn't the only thing we're good at; find out what our other strengths are here, or reach out to a Business Banker to see what they can do for your business.