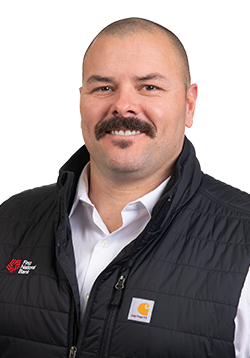 Josh Kayser
Ag Banking Team Lead
Like the changing of the seasons, some of you may have noticed significant changes in the First National Ag Team recently!
First off, I would like to formally welcome David Painter to the team. David joins us as an Ag Banker with 11 years of banking experience and a wealth of knowledge to offer.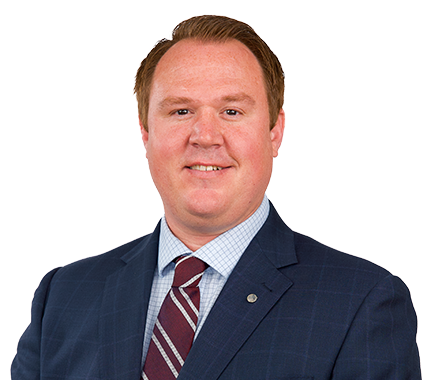 He grew up in the Montrose area and has been part of an agricultural family his entire life. Currently, David lives in Hartford with Holly and their two children; he enjoys the outdoors, but more specifically, golfing.
The other new face in our lending department is Mitch Gusso. Although not technically new to the Bank, Mitch was promoted to Ag Banker this summer to strengthen our team.
He previously interned for our Ag Credit team and was hired as a full-time Ag Analyst in 2021. As a young guy with a lot of energy and willingness to learn, Mitch will be a great addition as Ag Banker to FNB and our team.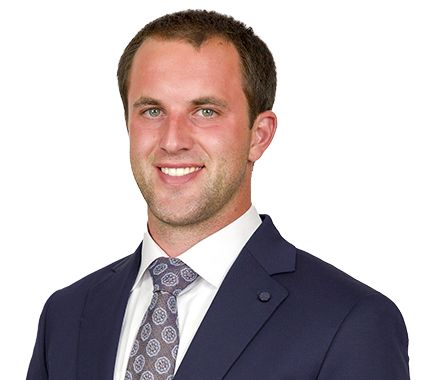 A Brandon native with plenty of local knowledge to offer, Mitch loves anything related to the outdoors — especially hunting pheasants with his black lab, Koda.
He also had quite the whirlwind of a summer, as he recently got married! Mitch and his new bride, Paige, met in high school and attended SDSU together.
Both Mitch and David will be working at our Louise branch, so if you're in the area, please stop in to say hello.
Lastly, to further facilitate the growth of our team, the decision to add an additional team leader was made. I was fortunate enough to be trusted with this position and have transitioned from Ag Banker to Ag Banking Team Lead.
It will be a new role and responsibility for me — being a conduit for our teammates and helping them support their customers. That being said, I will continue to manage my existing relationships and customers, business as usual.
You can still find me working out of the Louise branch, but I'll also be spending a lot of my time on the road assisting teammates.
In this new role, I look forward to helping our lenders succeed — as well as our customers and the Bank! If you have any questions or just want to chat, feel free to give me a call at
(605) 999-8011.