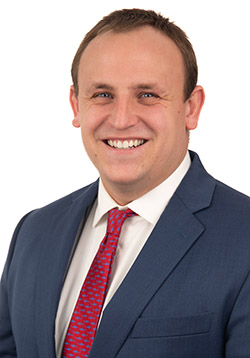 Dave Burns
Wealth Advisor
Are you ready to secure your financial future by maximizing your retirement savings?
Whether you're just beginning your career or you've been in the workforce for a few years, it's never too early to start planning for retirement. In fact, it's essential to start investing in your future as soon as possible.
Wealth management and retirement planning can seem like daunting tasks, but with the right strategies, you can set yourself up for financial freedom and a comfortable retirement in the future.
Here are some strategies for how to maximize your retirement savings and achieve your financial goals:
Determining your retirement goals
Consider at what age you hope to retire and how much money you'll need in each year of retirement to cover your living expenses (food, shelter, medical costs, vacations, etc.).
Once you've established your retirement goals, you can begin creating a plan to achieve them. This plan should include budgeting, saving, and the right investment strategies.
Budgeting and saving
Budgeting is key when it comes to retirement planning, as understanding your current expenses will help you determine how much you need to save for retirement.
Once you know how much you need saved, you can allocate the appropriate amount from each paycheck to reach your retirement goals.
Make sure to create a budget that works for your lifestyle — and stick to it. We have a few resources to help you find the right budget style and hold yourself accountable:
No matter how you choose to go about it, your budget should always include a retirement savings plan that ensures you are regularly contributing to your retirement fund.
Choosing the right investment strategies
When planning for retirement, it's essential that you choose the right investment strategies for your financial goals and situation.
Consider whether it's best for you to invest in stocks, bonds, mutual funds, and other types of investments.
It's important to research these different investment strategies and make sure you understand the risks and rewards of each, but by properly diversifying your investments, you'll be sure to maximize your retirement savings and reach your goals.
Taking advantage of other opportunities
The next tip for maximizing your retirement savings is to find opportunities to save even more of your money for retirement.
Make sure to take advantage of tax incentives or employer-sponsored retirement plans that can increase your retirement savings and put you that much closer to achieving your financial goals.
But you don't have to do this alone.
Working with a financial advisor who can help guide you through some of these opportunities will be beneficial to your retirement planning, which brings us to the last strategy:
Finding a financial advisor
Seeking out professional advice from a financial advisor is a great option for putting your retirement savings on the right track.
Financial advisors are knowledgeable about different wealth creation strategies and can provide you with advice and guidance that is tailored to your individual needs.
At First National Wealth Management, we recommend meeting with a financial advisor as soon as you start your career. And if you're already a few years in, now is as good a time as any to get started.
Our experienced team of Wealth Advisors would be happy to work with you no matter where you are in your career. Meet our team members, or reach out to one of us:
Retirement planning is an important part of securing your financial future. If you're ready to put your retirement savings on the right track, send us a note!