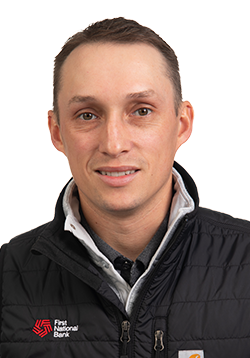 Grant Olson
Ag Banking Team Lead
The third session of the Farmers 'N Bankers program took us to nearby Agribusinesses to learn more about the use of locally grown commodities in their processes and products.
Day one was in Chancellor, SD to tour the POET ethanol plant. Starting in the scale house and finishing at the DDGS loadout, the group saw the entire refinery process from start to finish. The plant uses many green energy sources which are also recycled and reused to power the plant.
From Chancellor, the group headed south to Dakota City, NE to tour the Tyson packing plant. The tour took us through all phases of processing with the exception of the harvesting of the cattle.
Day two of the Agribusiness Tour took us to Grand Island, NE where we toured the Case IH manufacturing facility. The Grand Island facility manufactures the Case IH Axial-Flow combines and many types of hay and forage equipment.
Session four of the Farmers 'N Bankers Program is scheduled for December 12th and is titled "The Importance of Succession Planning." During this session we will discuss various legal structures available to farmers, real-life examples of successful and unsuccessful estate planning situations, and many other considerations for planning for the future.
If you would like to learn more about the Farmers 'N Bankers program, please contact your ag banker, or give me a call at (605)-940-6517 or send me an email at [email protected].