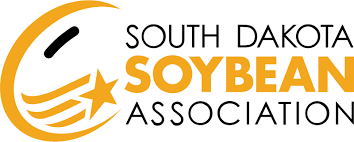 Originally published by the South Dakota Soybean Association
Prairie AquaTech, a high-protein, soybean-based fish food company, recently opened a new, state-of-the-art aquafeed manufacturing plant in Volga, in addition to a lab and quality assurance testing facility in Brookings. Prairie AquaTech shows the vast use of soybeans in food production.
The fish food product, "ME-PRO," is named after a part of the manufacturing process called Microbial Enhancement (ME), which extracts high-quality protein from the soybeans. The Volga plant has seven protein fermenters, ranging in capacity from 5 liters to 5,000 gallons, which assist in producing up to 2,500 tons of aquafeed each month.
The Brookings Prairie AquaTech facility has 250 aquaculture tanks that simulate sea water at a 75° temperature. The facility raises and hatches trout, salmon, and shrimp to measure the composition and impact of their product.
This game-changing product has helped farmers by delivering more value per unit of protein digested by the fish. Because ME-PRO is 70% protein, discharge of phosphorus into the environment is greatly reduced, keeping water supply clean.
ME-PRO fish food is shipped across the U.S. and ports-of-entry along the Great Lakes and the coasts of the Pacific, Atlantic, and the Gulf of Mexico. If you see fresh fish on the menu at a restaurant, it may have been raised and grown right in Brookings, at Prairie AquaTech.