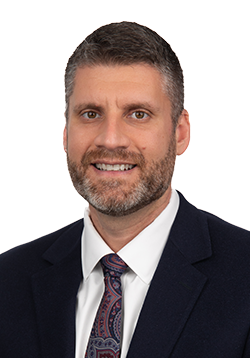 Adam Cox
Host of Common Cents on the Prairie™
From surviving on government assistance programs to taking loans from their 10-year-old son, FNB Chief Employee Experience Officer Jenn Reecy and her husband, Mike, have found some creative ways to overcome money obstacles throughout their marriage.
The couple recently shared their "How We Money" story at the first ever live recording of our podcast, Common Cents on the Prairie™.
You can read a recap of our conversation below, watch the full episode on YouTube, or listen on your favorite podcast app!
Adam: Tell me about your background and, if you can remember, your earliest money memory.
Mike: I grew up on a farm in Dell Rapids. I would always work in the summer when I was in grade school, and we went to Catholic school. So it was amazing that, each and every year, the amount of money I earned was just enough to pay for tuition. My parents were trying to teach us the value of work.
Jenn: I'm a farm kid as well, and as much as I dreamt of everywhere but the farm, there was a lot of work to be done. I remember always having a job to do. We lived in a small community, and everyone took care of each other, so we were babysitting around the clock either in our home or away from it. There wasn't an allowance; you always knew that you were provided for, but you didn't realize how much that wasn't talked about.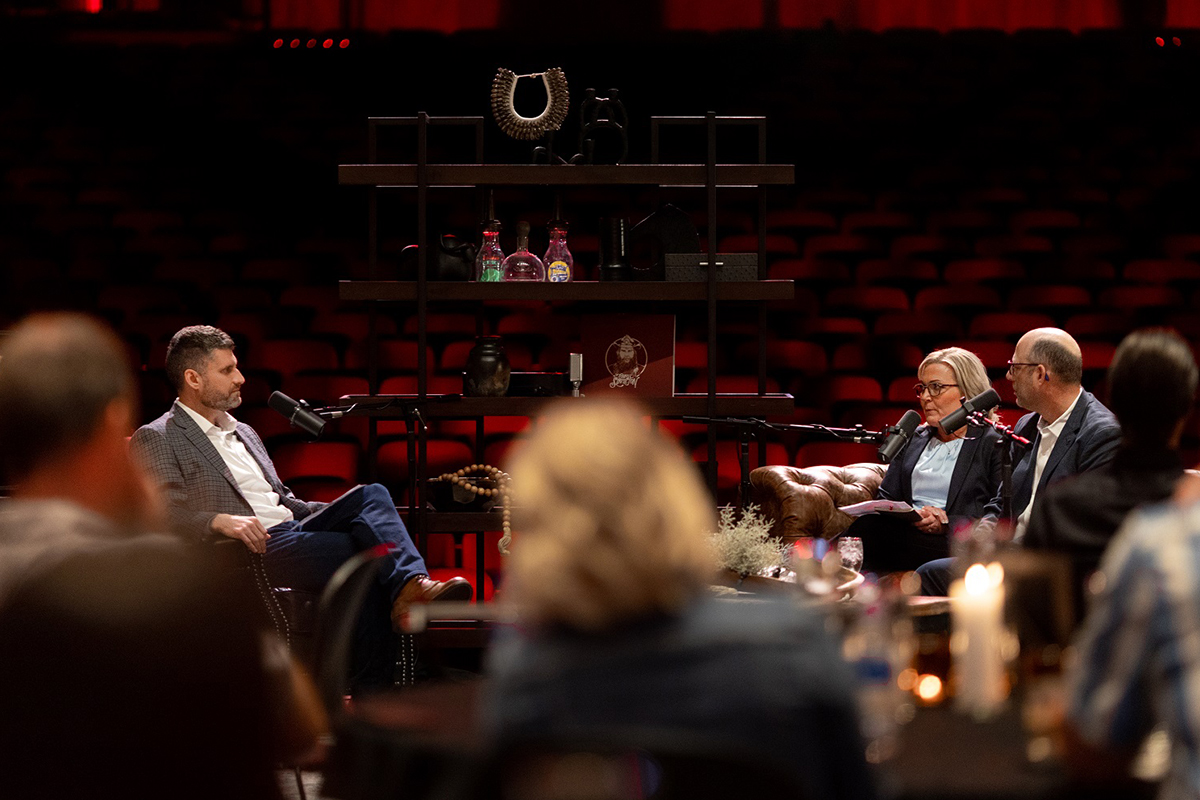 Adam: What was your experience with money like growing up?
Mike: My parents had their own business, and my mother did the books. So she knew what we had — and, more importantly, she knew what we didn't have. They lived it every day, and then they brought it home too, which was hard.
Jenn: I remember going to the FSA office. I remember sitting there quietly trying to understand what was going on — but you knew there were things going on — and then there was a very quiet car ride home. And I remember standing in government lines to get your cheese and your powdered milk, but you didn't know any different. So, I just assumed that was like everybody else.
Adam: You two were high school sweethearts. And then after graduation, Jenn, you decided to join the military. Mike, you were going off to college. Jenn, when you came home from basic training, something happened…the two of you got pregnant. How did your lives change at that moment?
Jenn: We grew up fast. There were some big decisions to make. I just don't really remember anything other than, "We're going to figure this out." We just knew we would figure it out.
Mike: I don't think we knew any better. We were kids at that point, honestly, so you hadn't experienced a lot of what could be. You were stuck in what was, and we were raised to figure things out. In hindsight, it really shaped how we viewed the world and the choices we made going forward.
Adam: What were your early years of marriage like? What did you do for work?
Jenn: [Snickers] When did we not work? I was in the military, and they had my back. They always found a way for me to have an extra guard drill or extra days. They helped care for the kids. They pushed me beyond limits that I didn't know were possible. I always believed we'd figured it out, but I didn't know how many wonderful people were surrounding us during that time. And every summer, I was a recruiter. Shocking.
Adam: [Feigning surprise] With your personality?
Jenn: I know! So, one of our funniest stories is that we shared one pair of work pants. A pair of Wranglers, size 28-inch waist. But you just worked all the time, and you always found an odd job to do. We weren't afraid of getting out and throwing square bales.
Mike: I was working for my parents at the business, which I enjoyed. Then, I had started a small farming enterprise on the side, so I did that on nights and weekends. Somewhere along the way, I acquired a truck and started doing that too. It was all about trying to generate revenue. If there were opportunities and there was time to do it, if that meant you slept less, then so be it.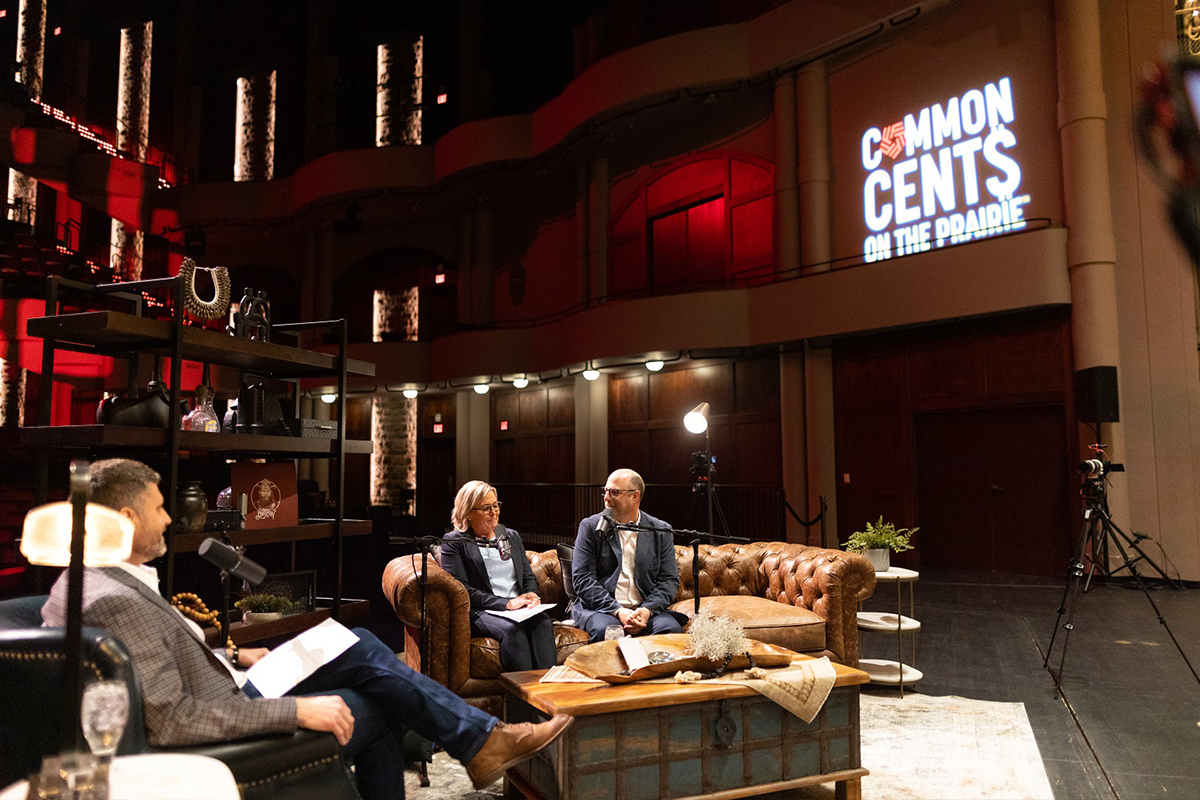 Adam: How were those early years, financially?
Mike: I remember getting the bills, and I would always write on where the stamp would go and the date it was due because I knew I couldn't send it. It made us really choose what we were going to spend our money on.
Jenn: I just remember being embarrassed. That was probably the hardest [choking up] — we couldn't give our kids what we would've liked. Or going to the grocery store with your WIC checks. Just the little things that you dreaded. But we did it.
Adam: I've heard you talk before about a dynamic that you both had growing up, where even when times were tight, you still really didn't talk about money. Fast forward a little bit, and you've had your own family. Did you carry on that dynamic, or did you do something different?
Jenn: I was adamant we didn't do that. I just did not want to not understand the finances.
Adam: So, your kids saw those conversations?
Jenn: They grew up with us, so they heard the kitchen talk. They always had visibility even as teenagers into what everything looked like. We made sure of that. We made sure there was transparency enough so that they would know why we were making the choices we were making.
Mike: And we tried to instill that work ethic, too. Like, "Hey, you know, you have to figure out things for yourself because people aren't going to do that for you."
Adam: Tell me about the "Bank of Lane."
Jenn: Lane is our oldest son. This kid could not not work; he got kicked out of daycares because he was working too much. He started a lawnmowing business at the age of 10 after he got home from junior football. I mean, he just couldn't not work, which was a beautiful thing for us to see. And he accumulated money quickly.
And when times were tight, Lane floated us — and Lane knew it. We told him, "We're going to need some help," and Lane had that little reserve that allowed us to get through the next bill that came in the mail.
Mike: I think we paid him pretty good interest, too.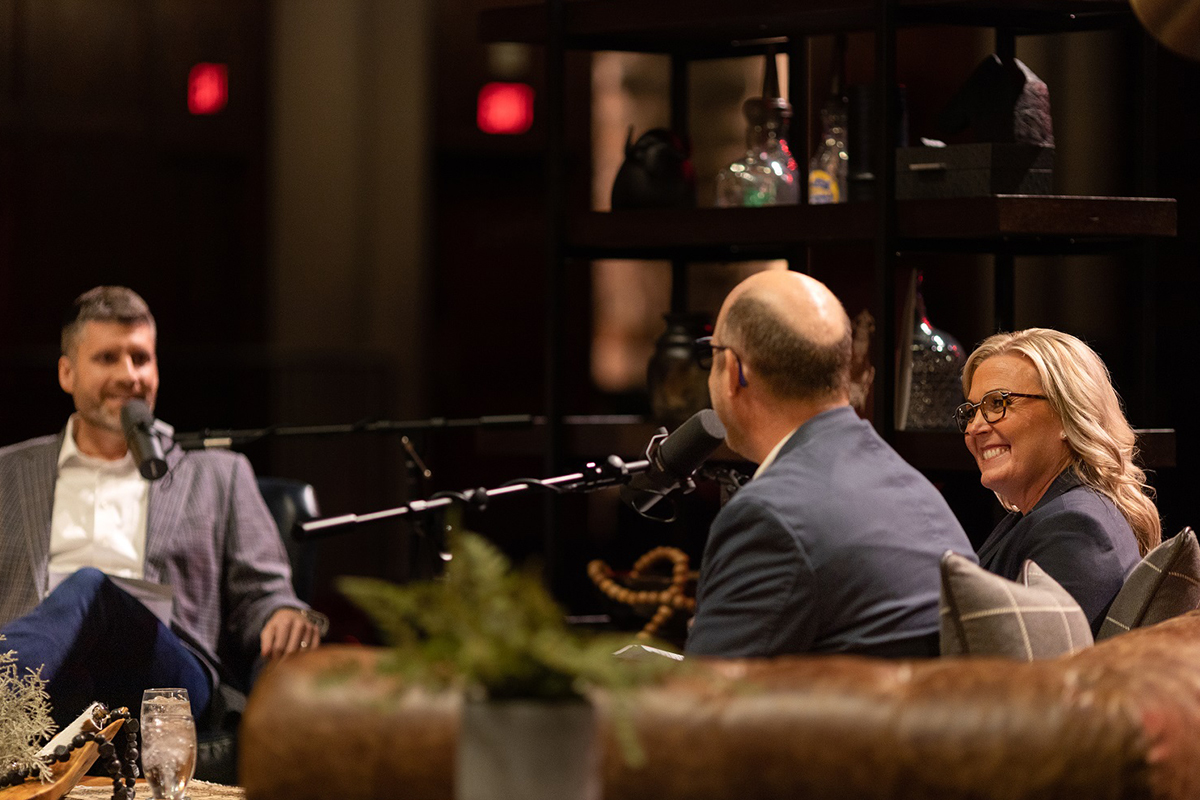 Adam: As we sit here today, what are you most proud of?
Jenn: Our three children. We didn't screw them up, I don't think. But I would say, to see them get a start in life beyond what we did. And I wouldn't change anything, but it definitely didn't have to be so hard all the time — or at least feel like that.
Mike: Definitely our kids. The second one is that we didn't let difficulty define who we were. We just decided, "We're not going to allow this to define who we are in the future and where it's going to take us."
If you enjoyed this conversation, send me a note to let me know! And, check out the episode "How We Money: The Messy Middle" to hear another inspiring story of overcoming financial obstacles: