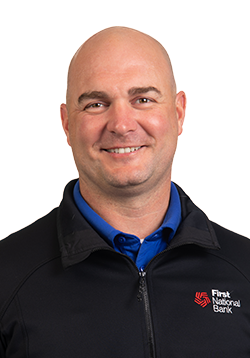 Phil DeGroot
Ag Banking Team Lead
After going for a drive over the weekend, there seems to be potential that this planting season may be better that of 2019. Last year, all the conversation was based around Prevent Plant (PP) and replant and the different scenarios going into the wet year that was 2019. While there may be optimism with planting, there are still a lot of question marks around ag commodity prices. Fat cattle and feeder calves are at 10-year lows, corn prices are at 14-year lows, and hog prices are below break-even prices.
With prices below break-even, it is even more important to understand your operation's expenses and areas where expenses can be decreased with limited impact to output. Also, continue working with your marketer to put a plan into place to help mitigate losses.
The one positive is the $19 billion Coronavirus Food Assistance Program (CFAP). The program has allocated the following:
$9.6 billion for the livestock industry

$5.1 billion for cattle
$2.9 billion for dairy
$1.6 billion for hogs

$3.9 billion for row crop producers
$2.1 billion for specialty row crops
$500 million for other crops
Producers will receive a single payment determined by two calculations:
Price losses that occurred January 1-April 15, 2020. Producers will be compensated for 85% of price loss during that period.
The second part of the payment will be based on expected losses from April 15 through the next two quarters and will cover 30% of expected losses.
The payment limit is $125,000 per commodity with an overall limit of $250,000 per individual or entity.
While it is much preferred that we didn't need these programs and that prices were at profitable levels, any little bit will help.
As always, if you have any questions, you can always ask your banker. If they do not have the answer, we will work hard to find an answer for you.