Are you or someone you know looking to make a career switch? Well, look no further than right here!
Whether you've worked in your current position for years or you're a new grad entering the job market, First National Bank is ready to help you build a career where you feel valued as an individual while doing work that helps build our communities.
We can write all we want about how great FNB is. But, what about actually hearing it from our teammates from around the Bank? Read what they have to say below. Then, check out our openings at the bottom of the page, and apply today!
The FNB Family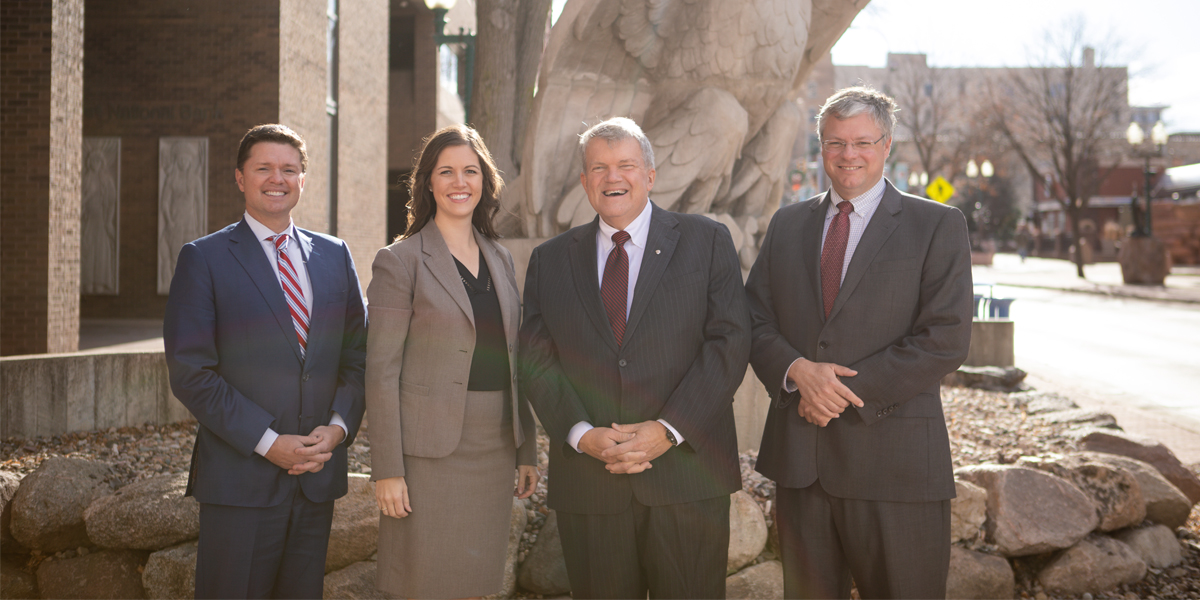 As a family-owned business, FNB values family. From the way we treat our teammates to the service we provide to our customers, family is in everything we do and what sets us apart as a bank, as well as a place to work.
"I love the 'family-feel' of working at FNB!" Retail Banking Associate Liz Crow said. "My family is going through some very tough times right now and everyone at FNB has stepped up to help support us. Their deep understanding and caring is so admirable; the extra support has meant the world to me."
"The one thing that drew me to FNB was the Family Value," Teller Supervisor Briana Whitehurst said. "The people that you work with become your work family and they truly care about you. If a coworker is dealing with something, we all pool together to help and support them. Not only does that make us a strong and dedicated team, but it's also something that our customers feel and can see."
"All of our teammates seem to genuinely care that everyone succeeds," Internal Auditor Brian Reid said.
New to banking? That's okay!
A career in banking might seem intimidating, but it doesn't have to be! If you join the FNB team, you'll receive all the training, development, and support you need, as well as reassurance that you can ask for help any time. Many of our teammates started their jobs with little to no banking experience, and have grown in their roles to achieve leadership and management positions.
"I was hired with no banking experience," Retail Team Lead Joanna Portice said. "My boss had faith in me to learn the technical skills of the job because I was the right fit in other ways. In the seven years I have been with the Bank, I have received two promotions and now I am blessed to be a part of the leadership team for the Retail department."
Opportunities to advance
Helping our teammates reach their career goals is important to us. If you want to grow as a leader, we want to help you. Many of our teammates can attest to that!
"They believed in me and are always willing to help me grow," Internal Auditor Jodie Forstein said. "Whenever I was ready to take the next step in my career, the Bank has always had opportunities to grow within and is very supportive. I started as a loan processor and I'm now an internal auditor, and have learned a lot along the way in just eight years."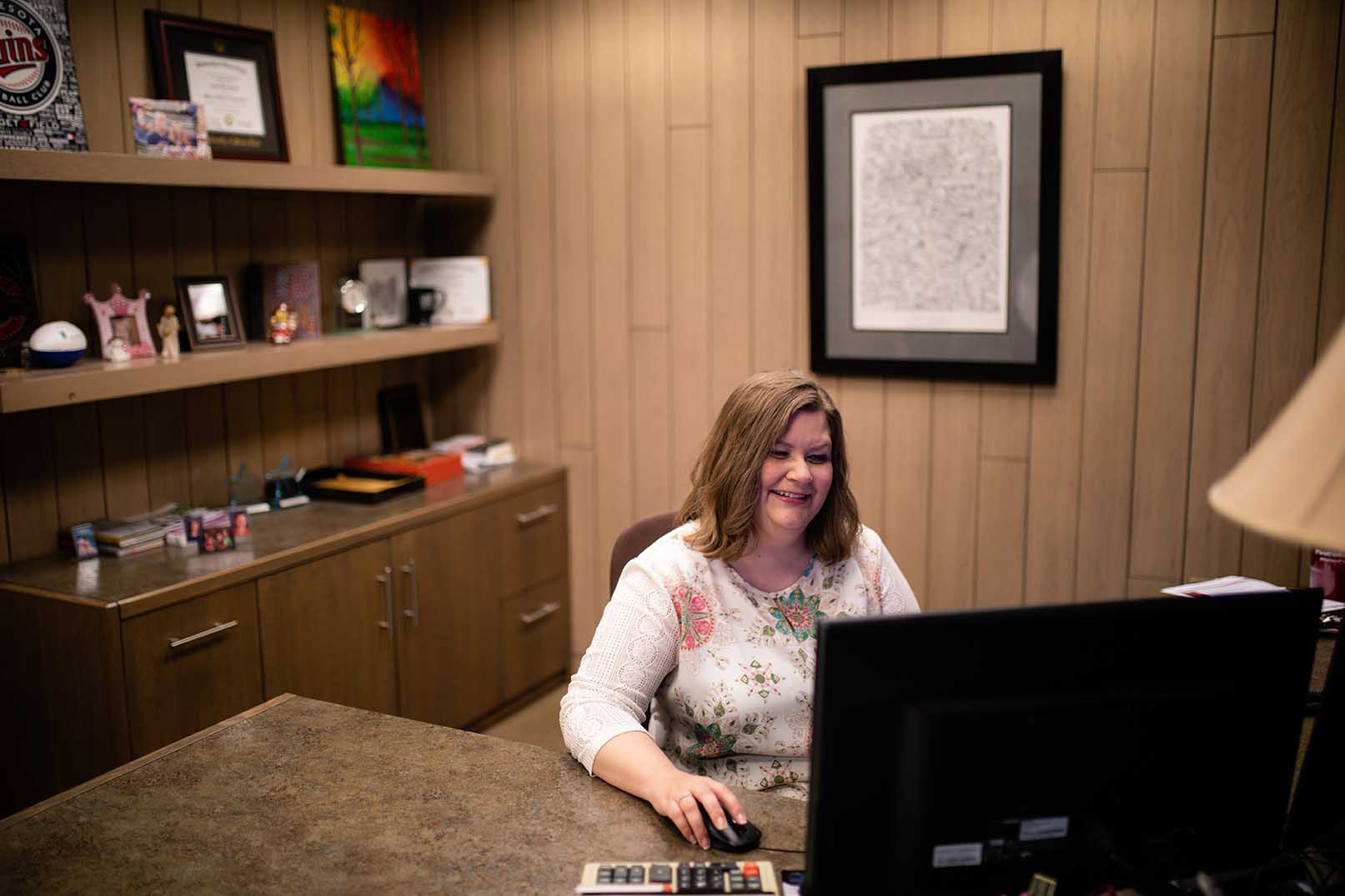 "I started as a teller when I was in college," Credit Analyst Team Lead Annette Brandt said. "I was able to see other areas of the Bank and landed in credit after graduation. The Bank helped support me as I completed my MBA and has encouraged me to participate in industry training and forums."
"They understand that growth starts with healthy roots, and the roots at FNB are without a doubt their employees," Retirement Plans Specialist Amy DeYonge said. "I've had more leadership opportunities to grow professionally and personally at FNB than any other company I've worked for."
A company that values giving back
We've always believed that Sioux Falls and the communities we serve are special, which is why we value making them great places to live. Not only do we give back financially, but we offer teammates 12 hours of paid volunteer time (VTO) to do volunteer work as they choose.
"I really love their involvement with the community and the VTO hours we receive," Lead Loan Servicing Specialist Alissa Bootsma said. "I love being able to serve in the community and I think that gives you a good picture of FNB's values. Someone should work here because not only do they invest in the community, they invest in you as an employee."
"The commitment to the community is something I've never experienced in other roles or positions," Chief Experience Officer Bill Anderson said. "FNB truly does care about leaving the community better and stronger and it makes doing right by our customers and our teammates that much easier. When you care about community wellbeing, it guides us at FNB to treat our people and our customers/clients with care."
Great benefits
At FNB, we believe in the balance between work and life. Although you'll love being a part of our team, we know that it's important to take some time to relax and refresh, which is why we offer teammates 184 hours of vacation time per year, with increases over time. That's 23 days!
To sweeten the deal even more, we support our teammates in taking care of themselves in all aspects of their lives. We have a full benefits package that includes a generous 401(k), insurance, and other perks at a few local businesses.
---
The First National Bank in Sioux Falls is an equal opportunity employer and all qualified applicants will receive consideration for employment without regard to race, color, religion, sex, national origin, disability status, protected veteran status, or any other characteristic protected by law. Applicants have rights under federal employment laws: FMLA, EEO, EPPA.