For a little more than two years, our Downtown location has been under construction.
In that time, our employees have experienced a lot of changes in their work environment, from different parking arrangements to varying temperatures within the building to the occasional sounds of construction (drilling, pounding, welding, etc.). But through it all, our teammates have remained positive.
Why? Because they know that their FNB family is there to support them, and because we frequently encourage them to have fun at work. Exhibit A: the Building Encouragement Project.
As our building's atrium has been receiving a well-deserved makeover, the construction team put up temporary walls on the second and third floors to buffet the sound. Teammates have been walking past these dull walls since June of 2021, but for Mental Health Awareness Month in May, we invited them to liven the walls up a bit!
The Building Encouragement Project allowed our teammates to write messages of encouragement on the temporary walls before they would be torn down in June. The results showed some secret artists, some potential motivational speakers, and some anonymous comedians.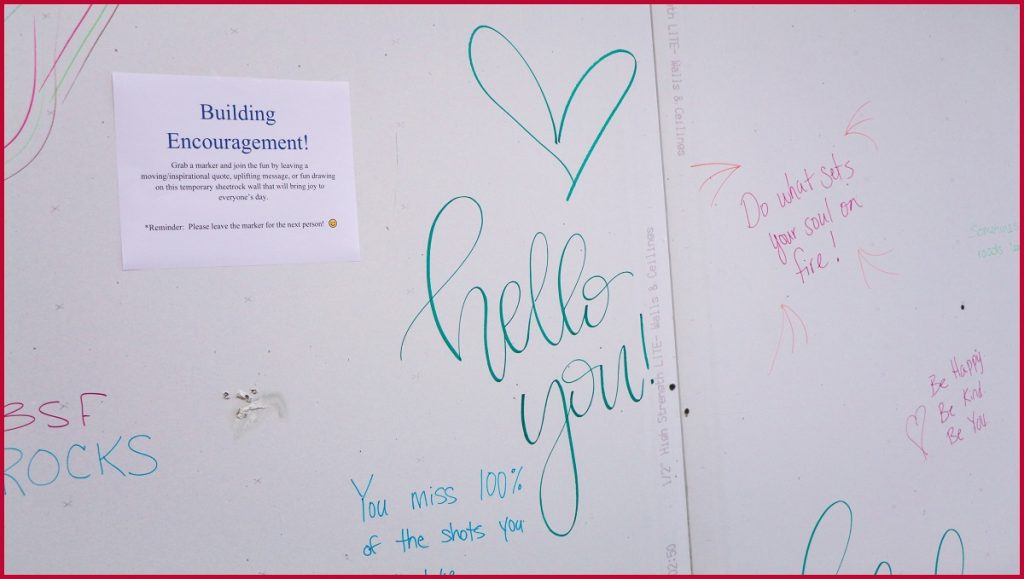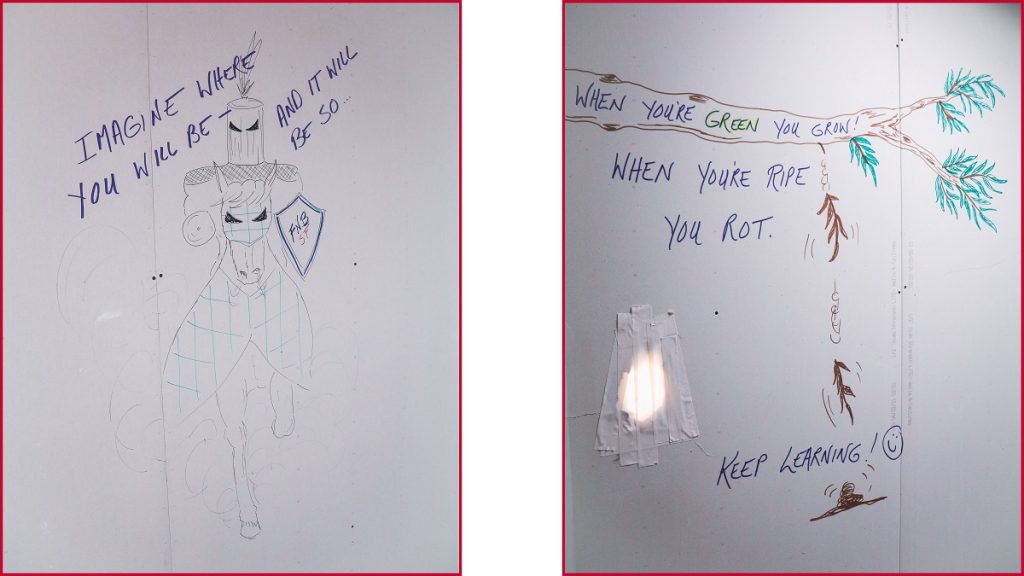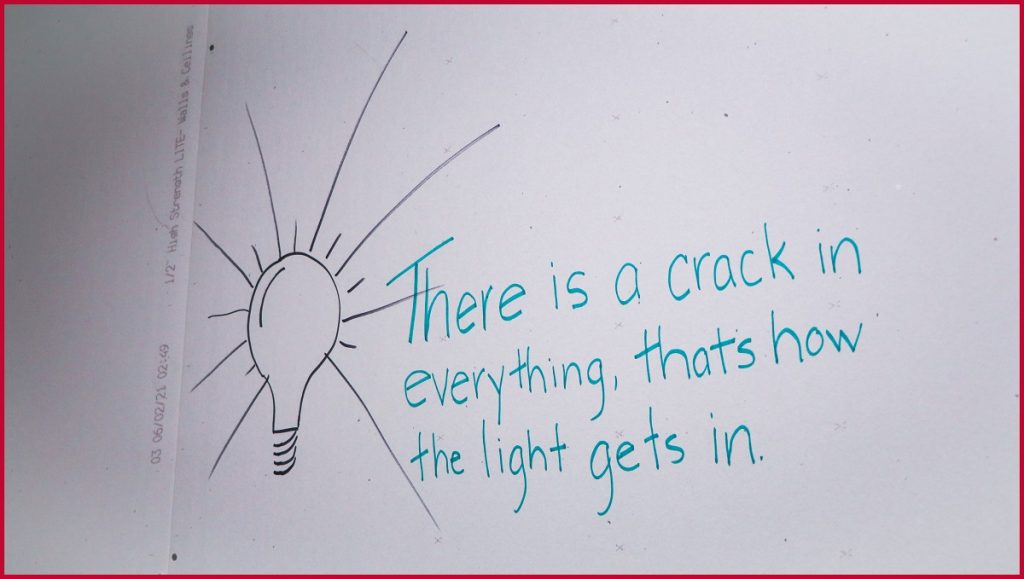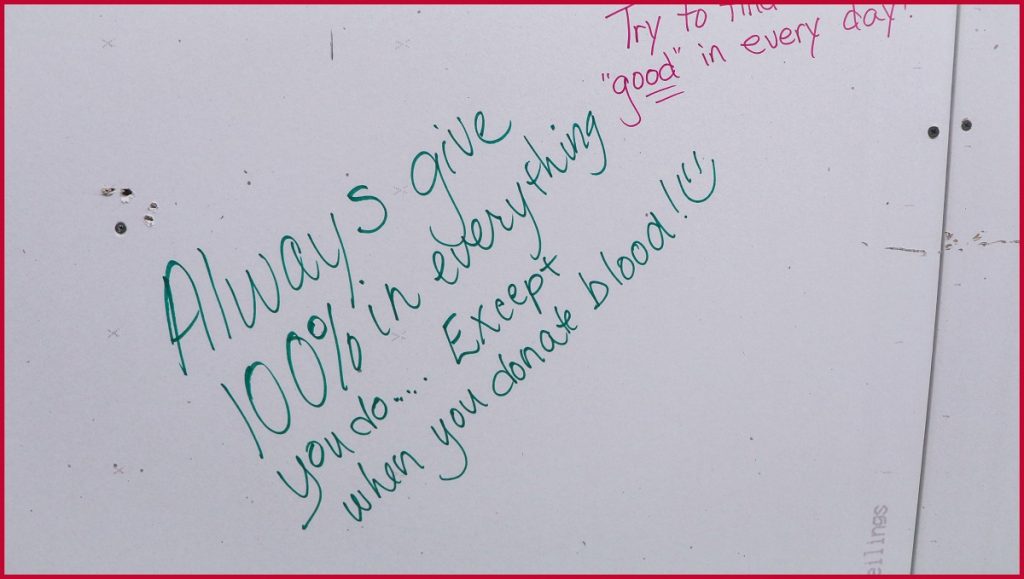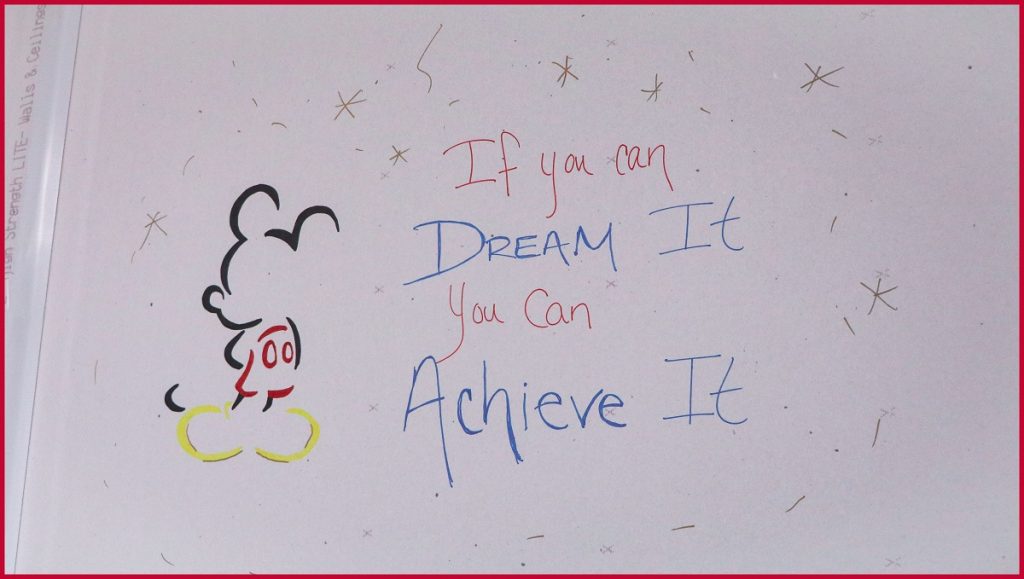 The Building Encouragement Project was just one of the many ways that we support the mental health of our teammates. Here are some of the other ways we take care of our employees 24/7/365:
Wellbeing Committee
None other than the instigator of the Building Encouragement Project, our internal Wellbeing Committee is made up of twelve dedicated employees who are tasked with creating initiatives and activities to support and engage their fellow teammates.
"The Wellbeing Committee functions to inform and provide teammates with opportunities to better their wellbeing," said Jodie Forstein, Auditor and chair of the 'Physical Pillar' of the committee. "Our committee members come from all different departments around the Bank, which is great to get a variety of perspectives."
The 'Physical Pillar' focuses on both physical and mental wellbeing — but every other element of wellbeing (financial, career, social, and community) has an effect on mental health. That's why all initiatives and activities put forth by the Wellbeing Committee are important for supporting our teammates' mental wellbeing.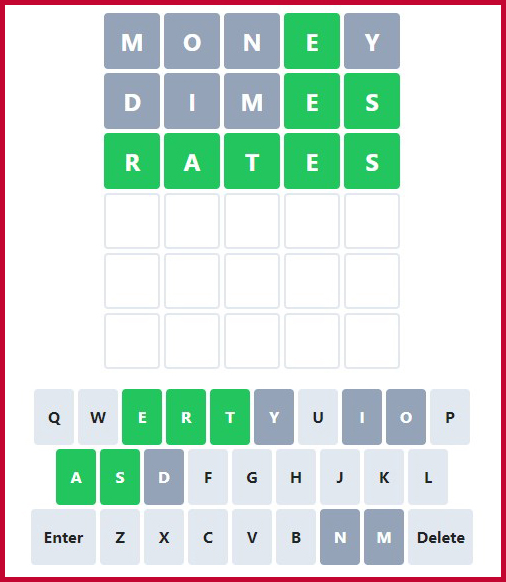 Aside from the Building Encouragement Project, the committee recently hosted a month-long event in which teammates could solve a daily crossword puzzle known as Wordle. Maybe you've heard of it?
But this was no ordinary game of Wordle. The custom puzzles created by the Wellbeing Committee specifically featured money- and FNB-related words like "loans," "cents," and "Wabli" (the name of our eagle mascot). Teammates were challenged, engaged, and a little competitive throughout the month of May.
Other favorite Wellbeing Committee activities have included a food truck day, Secret Santa, laughing yoga sessions, and 15-minutes massages.
"It is such a rewarding experience to bring teammates from different departments together to have fun, get to know each other, and build those internal relationships," Jodie said.
Volunteer Time Off
Volunteering doesn't just benefit those in need; it also helps you to reduce stress, feel more positive feelings, and lower your risk of depression and anxiety. That all sounds pretty good, right?
Because of our commitment to both our employees and our communities, all of our teammates are given 12 hours of volunteer time off (VTO) each year. VTO works just like paid time off (PTO), allowing employees to take time out of their workday to volunteer without sacrificing some of their paycheck.
"I love to volunteer, but finding time outside of busy work and personal schedules isn't always easy," said Client Service Associate Stacey Bartlett. "The Bank not only encourages us to be involved, but they literally provide the opportunity for teammates to take time out of our workday to volunteer."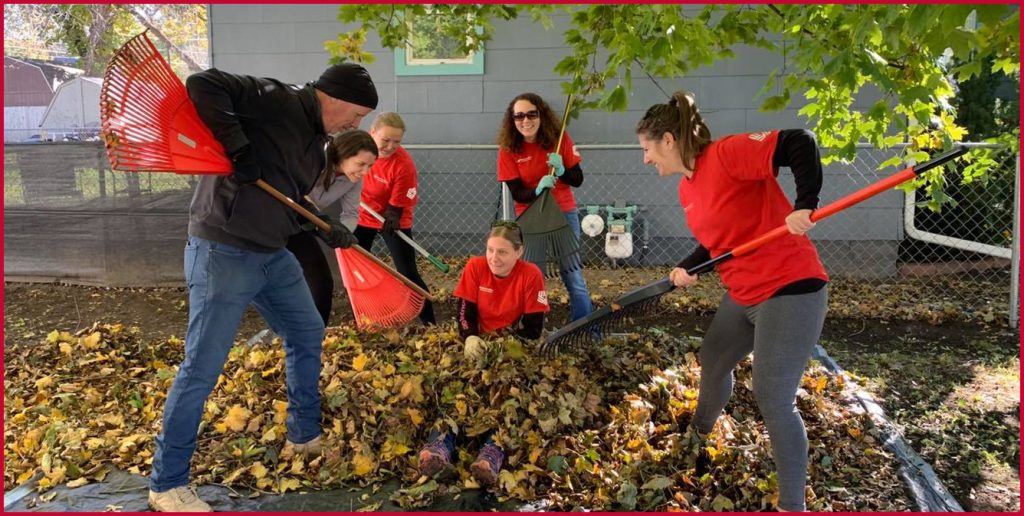 The Wellbeing Committee and other teammates are diligent in organizing group volunteer activities throughout the year, such as regular activities with The Banquet, Feeding South Dakota, and the Bishop Dudley Hospitality House, and a yearly event with Rake the Town — a favorite among teammates.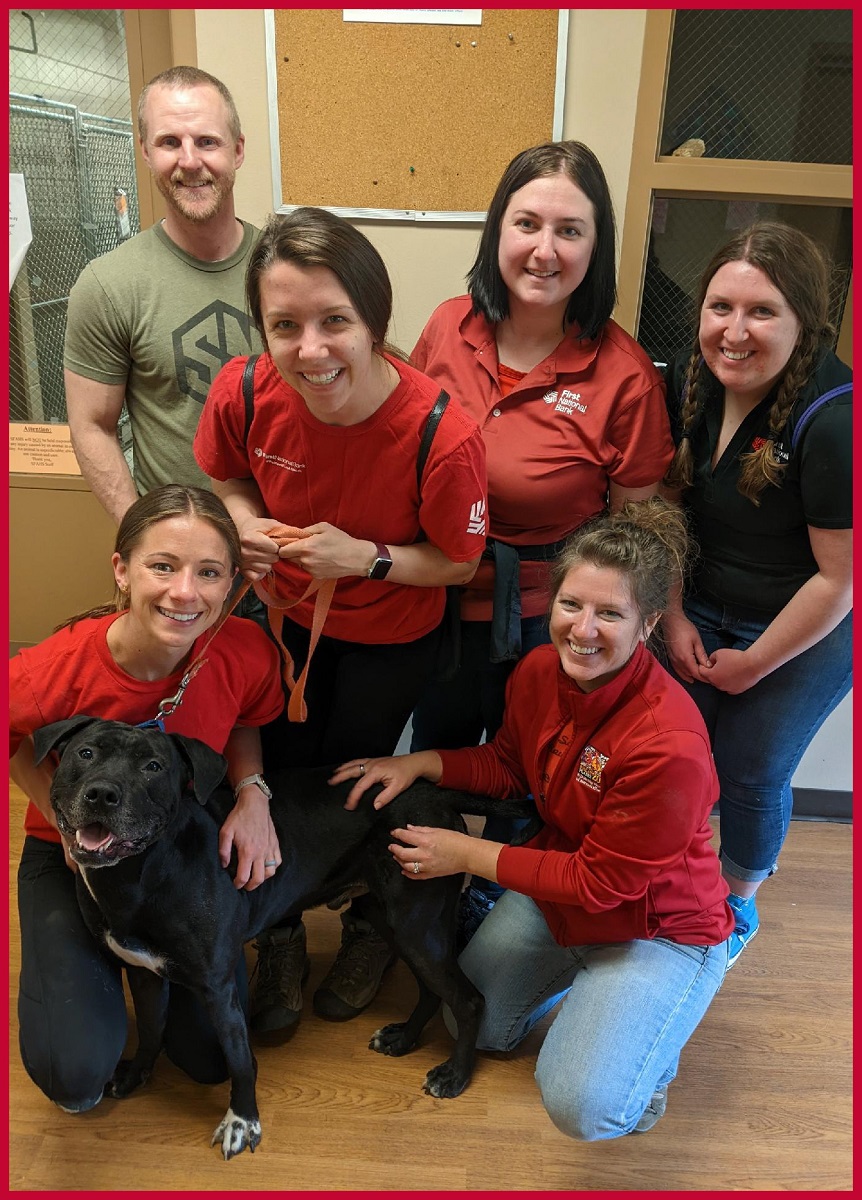 Meanwhile, our teammates are welcome to use their VTO for personal volunteer activities, and we are happy to lend a hand and put together a group of volunteers when organizations reach out for help.
In fact, the Sioux Falls Area Humane Society was recently looking for a group to help with an outdoor cleaning project, and we were able to put together six volunteers in just a few days!
"It's incredible to work for an organization that supports its community in this way and allows us as individuals or groups to give back," Stacey said. "VTO is definitely one of my favorite things about working at First National Bank!"
Employee Assistance Program
We all have times in our life when we experience hardship or just need a little extra help coping. With this in mind, we provide support for all teammates through the Employee Assistance Program.
Whether they're battling depression, dealing with identity theft, or preparing a will, our teammates and/or their family members can take advantage of up to six free counseling sessions per life issue. Through this program, assistance is immediate, accessible, and completely confidential.
While this program may not be as fun or exciting as the Wellbeing Committee or VTO, it is one of the most important ways that we provide support for our teammates' mental health.
If you want to work for an organization that supports your mental wellbeing, take a look at our open positions and apply. We'd love to have you on our team!