Interns at The First National Bank in Sioux Falls don't just gain valuable work experience — they also gain their fair share of life experience. That's because we instill our FIRST Values (Family, Independence & Innovation, Relationships, Stewardship, and Teamwork) in every teammate who walks through our doors.
In honor of National Nonprofit Day on August 17, we wanted to emphasize our Stewardship value, which is all about reinvesting in our communities, by sharing a part of the FNB internship experience with you.
This year's summer interns spent an afternoon volunteering at one of our favorite local nonprofits, Feeding South Dakota, to learn more about stewardship and the importance of giving back.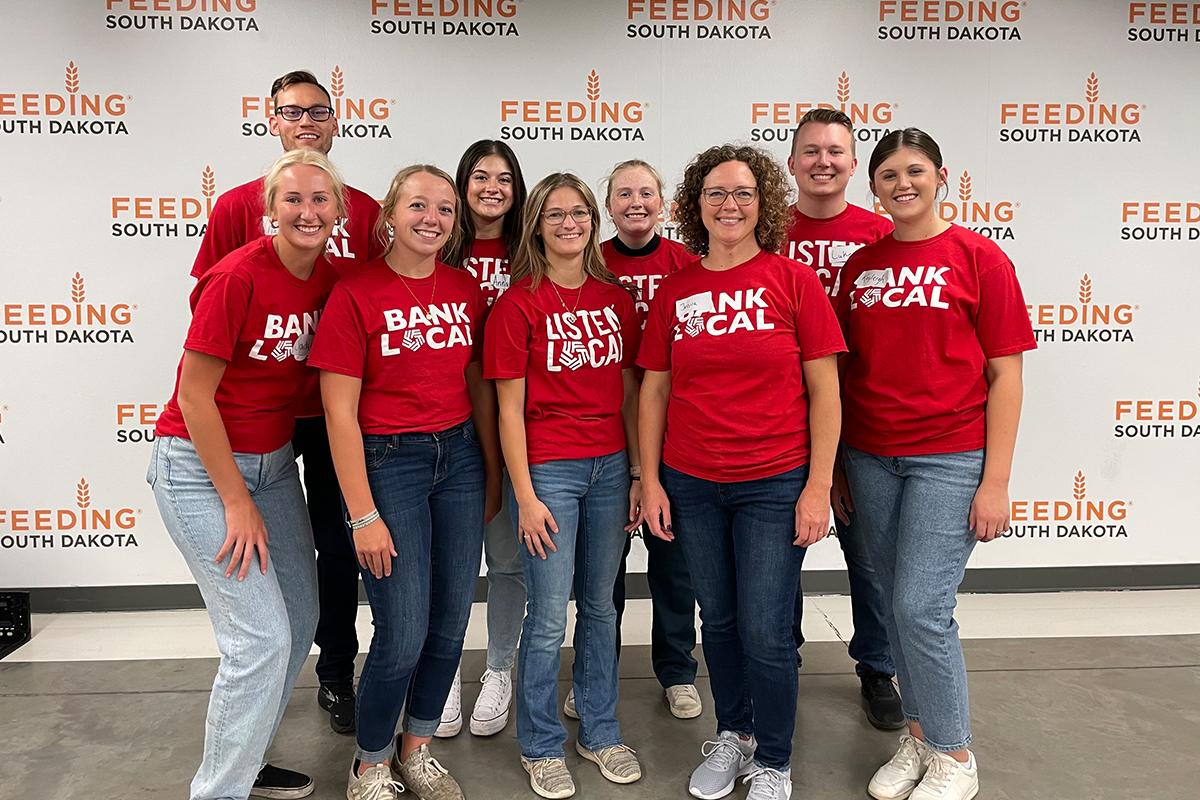 Teammates spend an afternoon at Feeding South Dakota: back – Nate Fangmeier, Anna Gruenes, Savanna Osowski, Luke Reecy; front – Jaidyn McGee, Mara Fick, Amber Dauer, Jessica Kippes, Kayleigh Thill
"Providing an opportunity for interns to gather and build camaraderie is vital to our culture at FNB," said Jessica Kippes, a member of our Employee Development team. "Feeding South Dakota is a great place to bring groups together, have some fun, and give back to the community all at the same time."
Alongside Kippes and a member of our Employee Experience team, seven of our interns had the opportunity to build relationships with each other while packing boxes for community members in need.
"The staff and other volunteers at Feeding South Dakota were all excited to be there, which made for such a fun environment," said Employee Experience Intern Anna Gruenes. "I'm so grateful to have had the opportunity to give back to the community in this way!"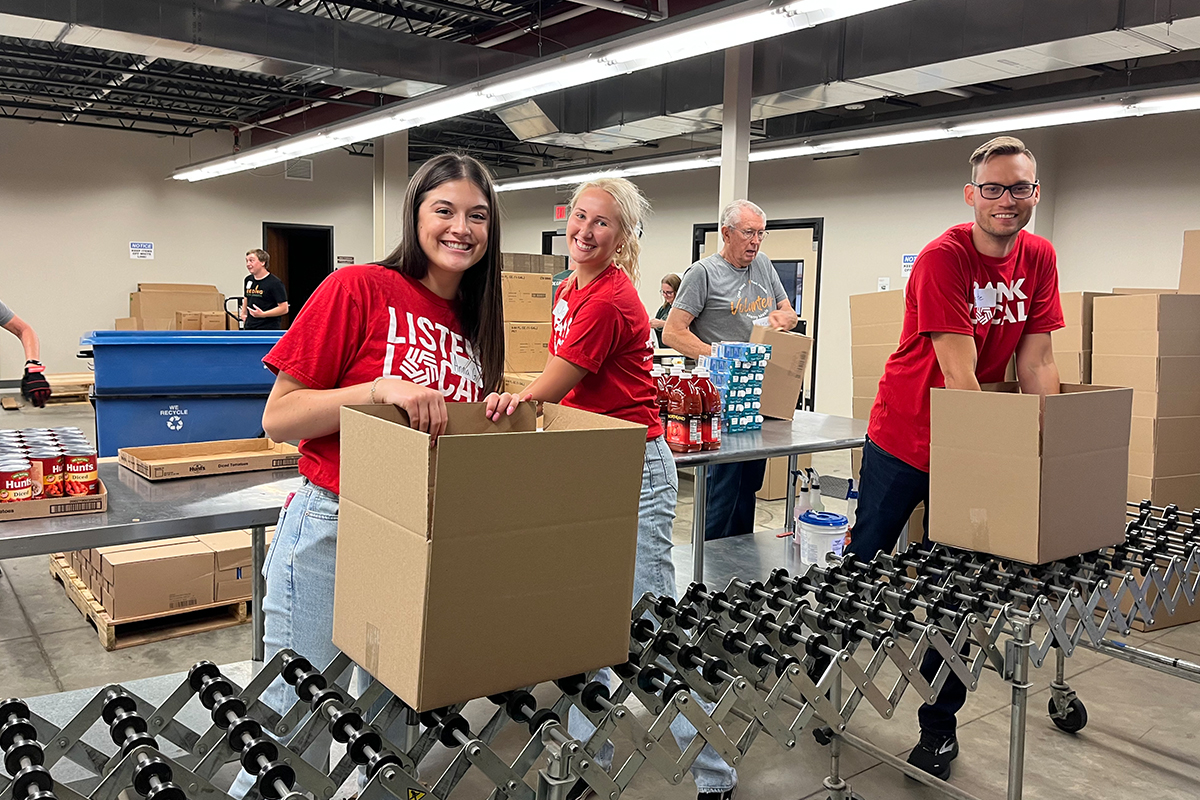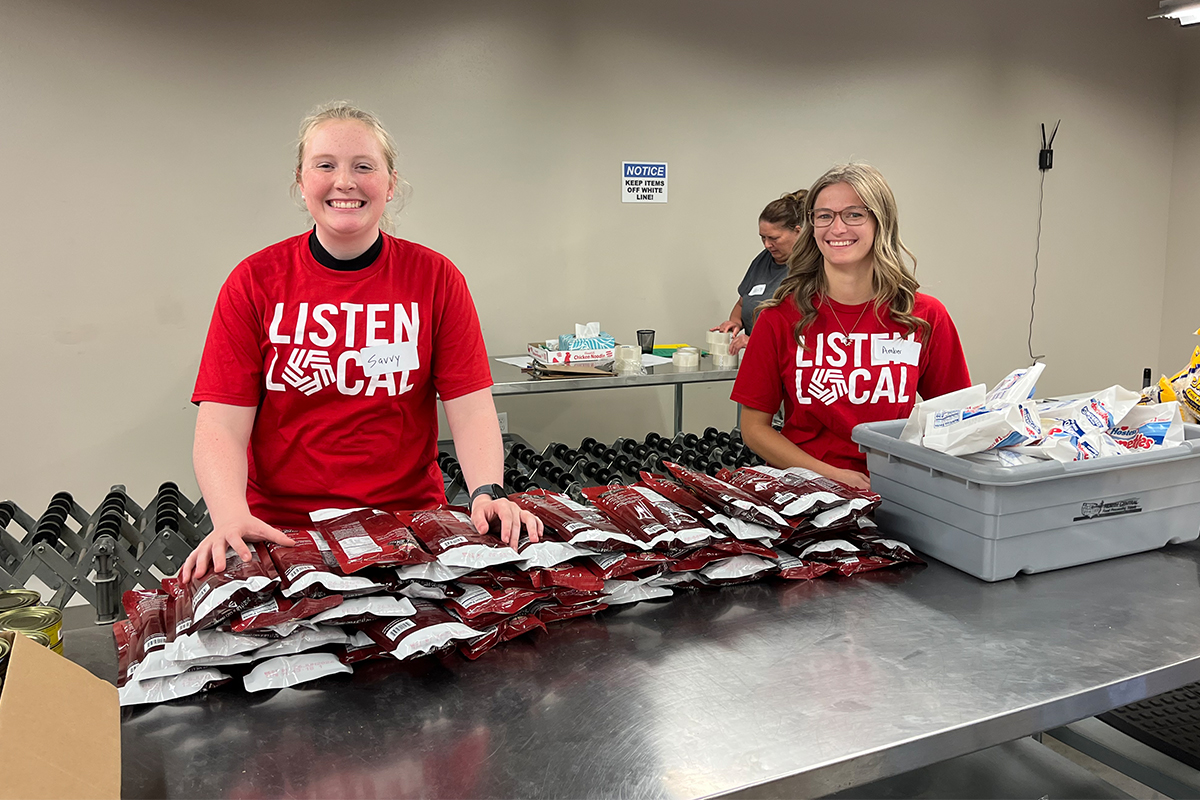 "I love working for an organization that values community involvement and relationships," said Teller Intern Amber Dauer. "Being able to give back to the community alongside my peers was a truly rewarding experience."
Our vibrant internship program consisted of 11 total interns this summer. A few of them had even interned with the Bank previously and enjoyed it so much that they came back for another year!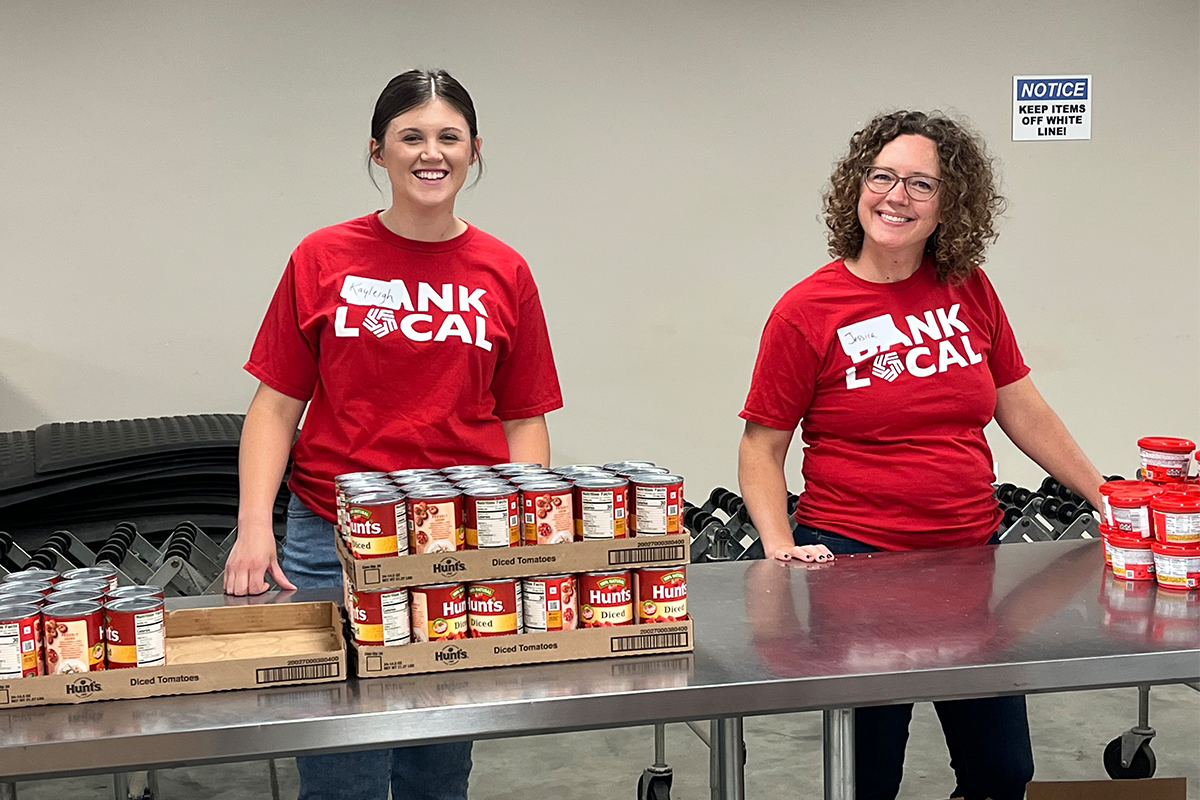 As the summer comes to a close, some of these interns will be heading back to school, some will be beginning a job search, and some will even be starting their full-time careers here at the Bank. But no matter where they end up next, they'll certainly be taking their passion for stewardship with them.
"This was such a great experience that it made me even more excited to volunteer again in the future," Dauer said.
Our summer internships may be over, but we always have great career opportunities available. Find your perfect fit here!