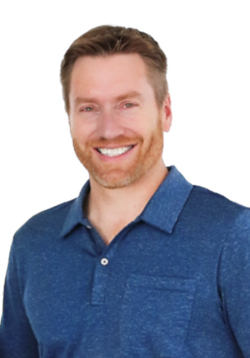 Darren Hefty
Ag Advisory Board
Darren Hefty — a farmer, agronomist, and co-host of Ag PhD — has served on our Ag Advisory Board since 2016.
"I love that FNBSF gets agriculture and wants to do it well," he said. "Not only do the leaders at the Bank ask questions about our farm and our business, but they've given me the chance to do training and have interactions with younger farmers and other Bank customers."
A native of Baltic, SD, Darren majored in ag business and business economics at SDSU with a minor in animal science. After college, he joined the family business, Hefty Seed Company, as an agronomist.
"My dad, Ron Hefty, started what would eventually become Hefty Seed Company back in 1969," Darren said. "Growing up, I did all the jobs from the bottom up, like sweeping the warehouse, groundskeeping, counting inventory, and loading trucks. Today, I work primarily with our seed team picking the best new varieties for growers everywhere."
On top of working at the family business, Darren and his brother, Brian, host Ag PhD together. The brothers have broadcast a weekly television show for more than 25 years and a Sirius XM radio show for 10 years.
"It's been a great learning experience and allowed me to travel and interact regularly with people around the world," Darren said. "The Ag PhD Field Day on our farm each summer has grown over the years, and we now expect 12,000 people to attend from many different countries and nearly every U.S. state."
Darren also stays active in the ag community by working with the Precision Ag board at SDSU and different FFA groups, fairs, and farm shows, of which he and Brian have been speakers, collaborators, sponsors, and partners.
"I'm a lifelong learner, and agriculture is constantly changing and evolving," Darren said. "It's so much fun working with great people trying to raise better crops, make the land increasingly productive, and doing our best to preserve and improve the environment around us."
A born-and-raised farm kid with a deep passion for crops and animals, Darren says it's important for producers to be good stewards of the land and to equip the next generation to be even better.
"I'm so thankful for the past generations of my family who made it possible for me to have the opportunities I've had. They taught me so many lessons about how to manage money and be successful through whatever the weather brings us each season. I'm also thankful to the great ag bankers I've worked with in the past and present for the education and support."