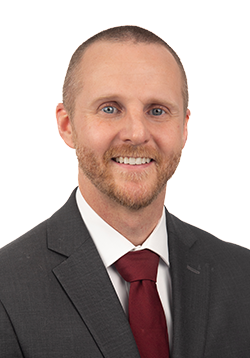 Bryant Henderson
Wealth Advisor
Oftentimes, when people think of financial planning, they assume that it's only relevant to those nearing retirement or who have substantial assets — and it's easy to see why that perception exists.
But, what about younger adults? Those of you in your 20s, 30s, and 40s?
Because you are still a long way from retirement or haven't yet accumulated substantial assets and investments, you might be holding back from financial planning based on those perceptions; in reality, they couldn't be further from the truth!
You will see more benefits from beginning the financial planning process early on than your peers who choose to wait. Here's why:
Financial planning will help you determine how much retirement savings you'll need.
Most people spend their lifetime building up their retirement savings, and they can only hope it's enough to sustain their anticipated lifestyle without running out.
For some that holds true, but for many others it may not.
There are a few reasons why you might deplete your retirement funds, such as not saving enough, choosing the wrong investment allocation, or underestimating your retirement expenses.
But if you work with an advisor for your financial planning, we can help you to determine appropriate long-term goals. Additionally, we can walk you through a questionnaire to outline your time horizon and risk tolerance, which will help us put you into the appropriate investment allocation.
Then, using financial planning software, we can help you determine how much you will need to save to achieve these goals in the future.
Financial planning will prepare you for both planned and unexpected life events.
Aside from retirement planning, there is another major reason for you to work with a financial advisor: life happens!
Yes, you read that correctly.
Younger adults just naturally experience a myriad of life events that necessitate working with a financial advisor. In many cases, the occurrence of a significant life event leads people to seek out financial advice or work with an advisor, as these moments can cause a great deal of financial stress.
For a typical retiree, the key life events are retirement itself, a major health event, and the death of a spouse.
On the other hand, those in their 20s, 30s, and 40s experience a series of life events that can have a significant (and long-lasting) financial impact. These events also tend to occur quickly and in succession — possibly every few years.
Below are some examples of life events that can potentially occur between your 20s and early 50s:
Graduate college
Start your first job
Get married
Buy your first home
Have a child
Change careers
Have additional children
Receive an inheritance
Get divorced
Start a business
Get remarried
Send kids to college
Sell a business
By working with an advisor, you can ensure that you have a plan in place for some or all of these events — no matter how rapidly they occur.
Financial planning is a lifelong cycle.
Financial planning is not a one-time, set-it-and-forget-it type of thing either.
It's an ongoing process that requires periodic monitoring, reevaluation, and changes over time.
Should an unforeseen event occur, the planning process starts anew — where we reassess your current situation, define new goals, and come up with a solution to help you reach them.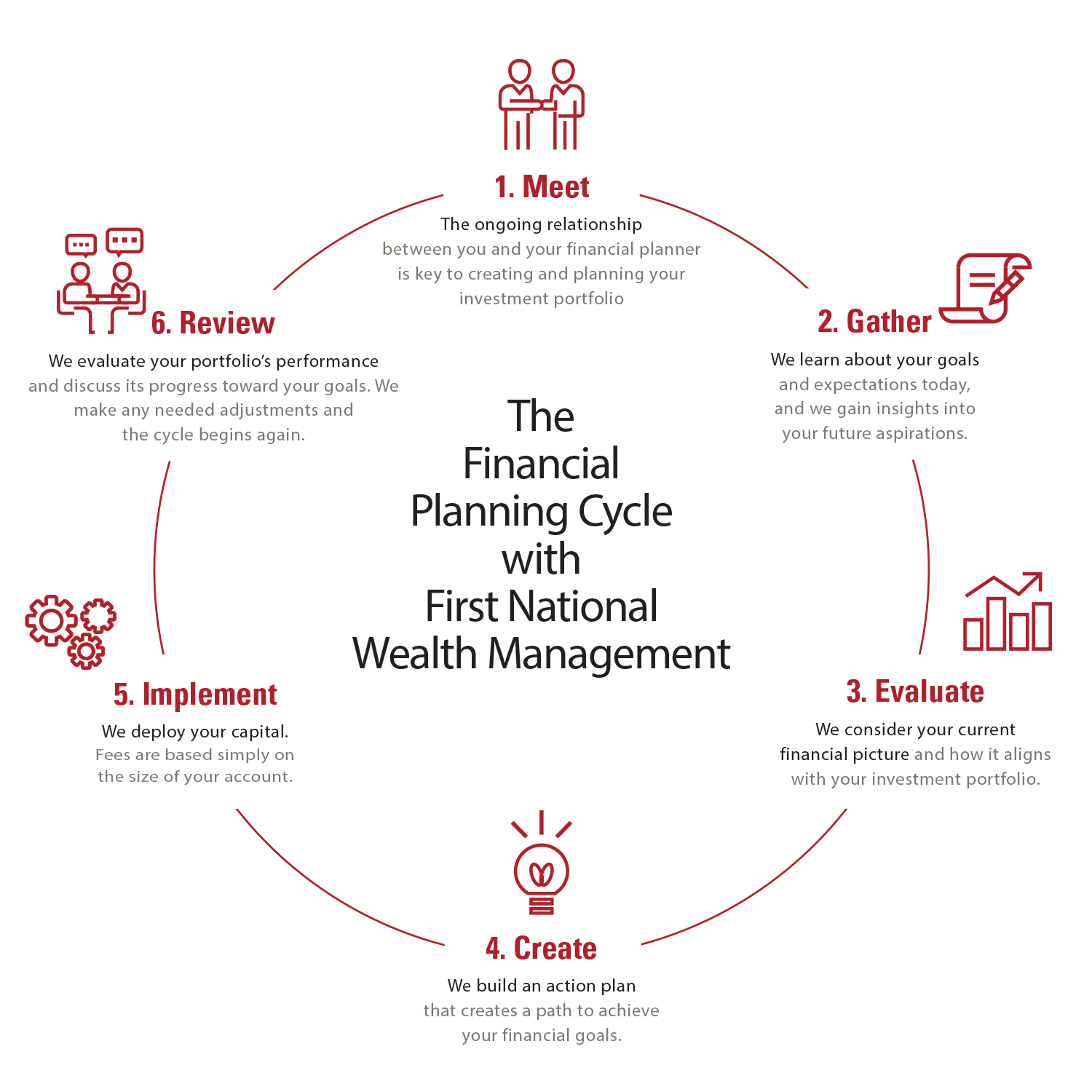 If you're ready to start your financial planning journey or just have questions, send us a note. Our experienced Wealth Advisors would be happy to work with you!