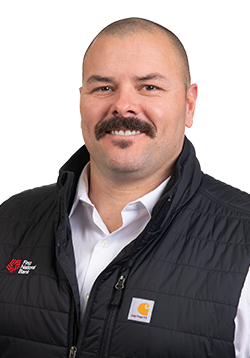 Josh Kayser
Ag Banker
It's been saddening and frustrating to see so many friends and neighbors dealing with damage from the recent high winds, tornadoes, and hail. We can be thankful that few injuries have been reported, and most of the damage can be repaired or replaced.
Witnessing this recent damage has piqued my curiosity about whether I'm properly covered with my farm insurance, so I called my local agent, Steve Arend of JL Arend Ins Agency, to see just what coverages have to offer when it comes to farm structures other than primary dwellings.
These are the considerations that he believes need to be reviewed when deciding on coverages:
1. Insured values. Typically, it's a good practice to revisit the insured values on outbuildings, barns, and bins every 3-5 years as the price of new construction continues to rise. Unlike dwellings, which may have inflation guards to keep up with values, most farm structures don't have inflation guards — but there may be an endorsement that you can add. With the significant inflation we've witnessed on structures in the last couple years, it may be time to revisit your valuations.
2. Actual cash value vs. replacement cost. Replacement cost insurance is typical on most buildings less than 15 years old, but older buildings may be able to undergo additional underwriting to add replacement cost. Actual cash value will take the insured value and deduct a depreciated value off the settlement in the case of a claim. You need to determine if a structure is essential to your operation and potentially add replacement cost on that structure; this comes as added premium, but in the case of a claim, you may decide it's worth the money for the extra security.
3. Ask questions and stay informed. Steve believes that maintaining a relationship with your agent is the best way to make sure that you're adequately covered. Regular meetings that allow you to determine values and make updates are necessary and should probably be completed every 2-3 years. There are also a lot of differences in coverages and policies between insurance companies, so having a good agent that understands your needs is paramount in knowing that you have proper coverage.
Having a trusted insurance agent is just as important as surrounding yourself with a good lender or crop consultant. Hopefully, you never need to test your insurance coverage, but if you do, it will be a lot smoother with an agent who understands your operation and has your best interests in mind.