Want to know our teammates' deepest, darkest secrets? Well, we can't share those; they'd probably report us to HR for telling you. But you can read our new blog series, Tea With Teammates — where we drink tea, or a beverage of choice, with our coworkers and ask them to "spill the tea" — to see what hot tidbits they reveal about themselves and their role at the Bank!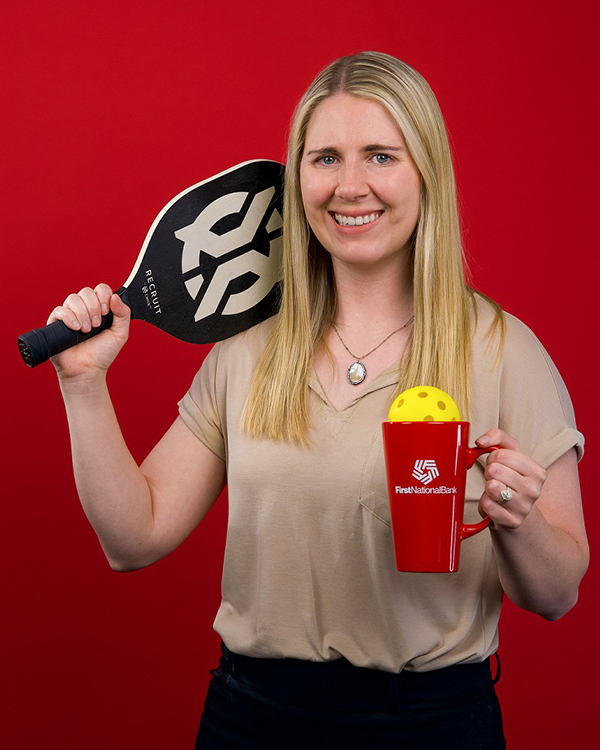 JACQUELYN BENDA
---
Position:

Digital Strategist
---
Department:

Marketing
---
Years at Bank:

2+
---
Hometown:

Orange City, Iowa
---
Education:

Dordt University
---
We sat down with Digital Strategist Jacquelyn over a cup of prickly pear cactus tea, and let us tell you that there is nothing prickly about Jacquelyn Benda.
She's the type of person who loves all things pop culture and staying on top of the latest online trends, and that's exactly what makes her the perfect person to manage our website and run our social media pages!
In the past year and a half, Jacquelyn has bought a new house, started a new job, and been a newlywed — and she joined us to spill the tea on these major life changes.
Newlywed
Jacquelyn's journey through "new" started when she married her husband, Austin, in November of 2021.
"He took away my Dutch last name, but he can't take away my Dutch heritage," she remarked.
According to Jacquelyn, one of the biggest changes that came with being a newlywed was actually living in the same city as her husband.
"For the entirety of our relationship and engagement, Austin and I lived in separate cities that were one hour apart," Jacquelyn said. "While we still saw each other often, the hour drive made it difficult to see each other whenever we wanted."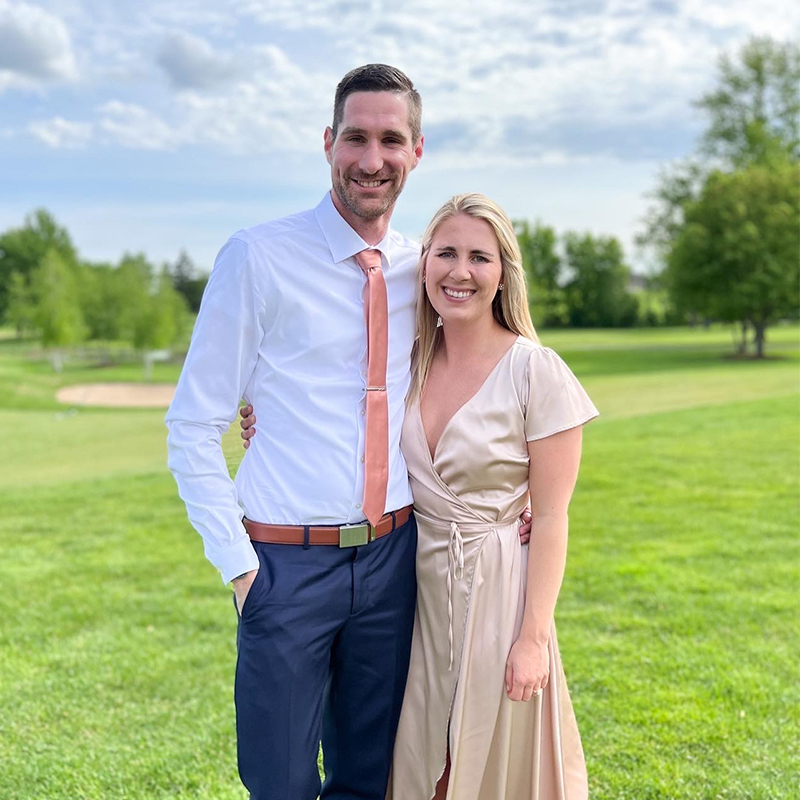 But now that she's married, Jacquelyn and her husband enjoy the "boring" parts of marriage, like making meals together and watching game shows like Wheel of Fortune every night.
"My ideal game show is The Weakest Link because it's just trivia," she said. "Did you know that it's thought to be that President Zachary Taylor died because he ate too much ice cream?"
Additionally, Jacquelyn and Austin like to bond over watching the Minnesota Vikings [lose] and playing pickleball when the Sioux Falls weather permits.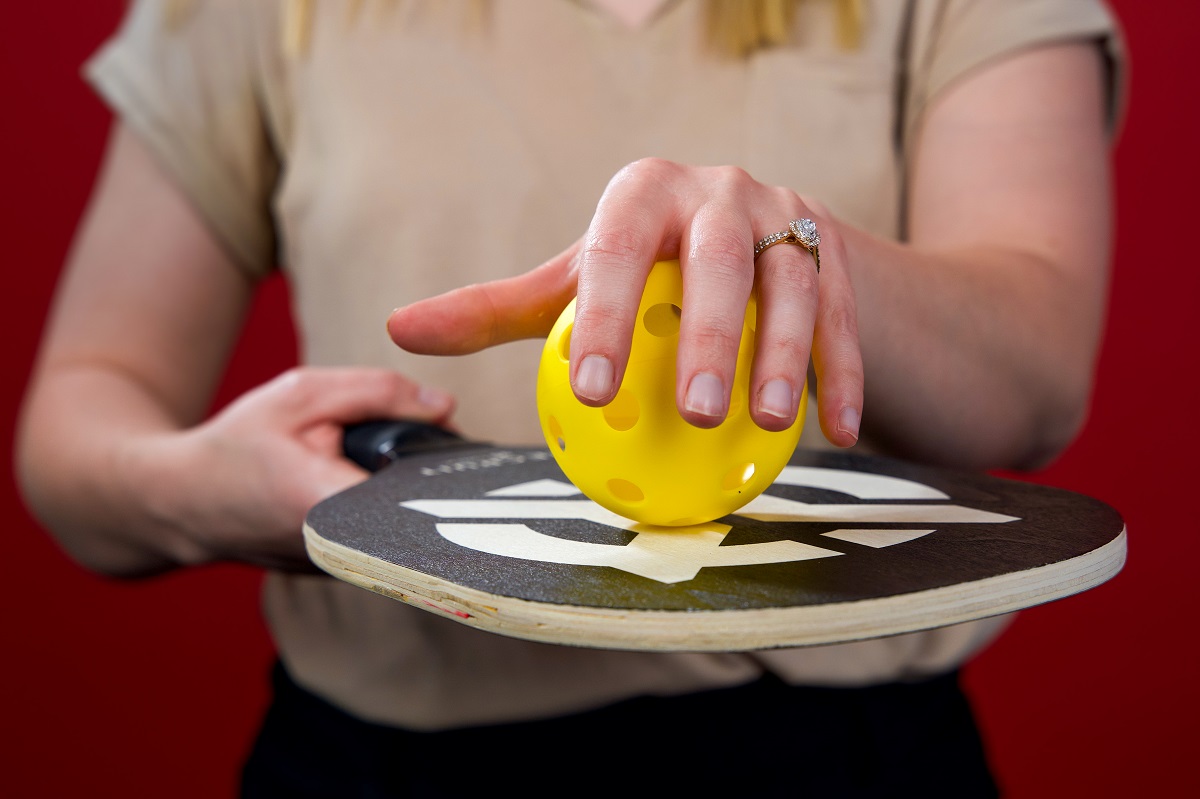 "We were given two pickleball rackets and balls as a wedding shower gift," Jacquelyn said. "When the weather is nice, we love to get out and play each other. It's a great way to stay active while spending quality time together."
New job
The next life-altering change for Jacquelyn was starting a new job — when she joined the Bank in 2022!
Well, sort of.
Jacquelyn is one of our many beloved boomerang employees, as she previously worked in our Wealth Management department in 2016 and 2017.
"I left the Bank because I wanted to pursue marketing," Jacquelyn said. "That's what my degree is in, and that's what I'm really passionate about."
So, she spent five years living out her passion at 9 Clouds, a digital marketing agency here in Sioux Falls.
You've probably already figured out how this story ends: a job opened up in our in-house Marketing department, and Jacquelyn made her triumphant return to FNB.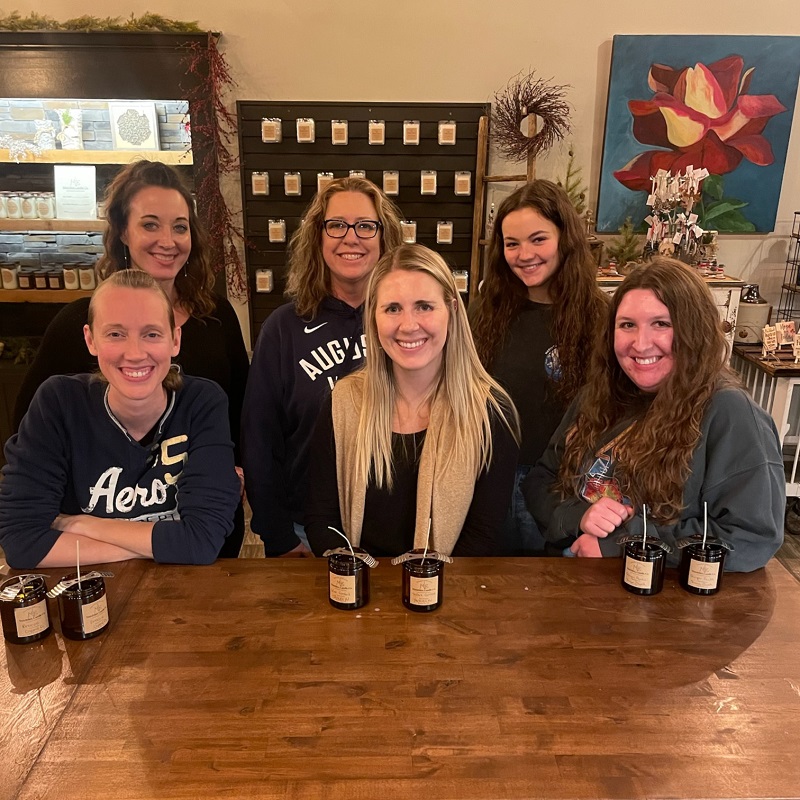 "I was looking to do marketing for one organization instead of at an agency with multiple clients," Jacquelyn said. "When I saw that the Digital Strategist position had opened up at FNB, I was very interested. I love working at the Bank because of the way they support your growth; wherever you want to get to, they're willing to help make a path for you."
New house
Not long after she joined the Bank in March of 2022, Jacquelyn and Austin began the search for their first home.
"The housing market at the time was chaotic," Jacquelyn said. "But we were able to find a home in an area of Sioux Falls that we love."
Since moving into their new house last fall, the couple has had some time to get settled and adjust to life as new homeowners. They even bought their first lawnmower!
"Together, we're working on house and landscaping projects to make this home our own," Jacquelyn said.
One of the aforementioned house projects is the addition of a home office, so Jacquelyn can have a dedicated space for her occasional work-from-home days (as opposed to her current "office": the kitchen table).
The next "new"
"The last couple years have been full of change," Jacquelyn said. "We're looking forward to life slowing down a bit."
In the meantime, Jacquelyn is excited for what the rest of 2023 has in store: completing her home office, attending Taylor Swift's "The Eras Tour" in the summer, and (hopefully) traveling to Europe to celebrate her and Austin's anniversary in the fall.
As Jacquelyn finished her tea, we had her answer a steaming hot round of random questions — you know, just for fun:
If you were given $1 million to start your own business, what would it be?
"A Dutch store where I would sell Dutch treats and little wooden shoes."
If you could trade jobs with anyone in the Bank, who would you choose?
"Adam Cox. I feel like I could host our podcast. Also, then I'd get his office."
What's your favorite social media app?
"Instagram."
If you could have dinner with any living person, who would you choose?
"Shawn Johnson — the Olympic gymnast and fellow Iowan."
What's your favorite local business?
Give us your hottest take.
"I consider tanning a sport. You get hot and sweaty, you need the right equipment — tanning spray, sunglasses, a bathing suit — you have to hydrate, and some people are better at it than others. Sorry, redheads."