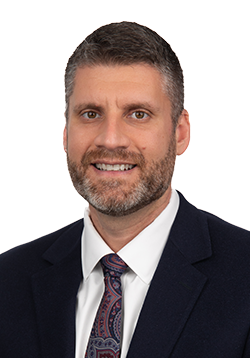 Adam Cox
Host of Common Cents on the Prairie™
Whether you're trying to buy your first home or you're ready to upgrade, the housing market is hot. Homes are selling for tens of thousands of dollars over asking price, inspections are being waived, contingencies dropped, and some homes are on the market only for a matter of hours.
What gives? You've probably heard reasons like low inventory and low interest rates. But it takes experts to tell you the rest of the story.
On the latest episode of our podcast, Common Cents on the Prairie™, we sat down with two local experts: Ryan Dean, the Mortgage Manager at The First National Bank in Sioux Falls, and Danielle Konechne, a broker with Fisher Sisters Real Estate in Sioux Falls.
You can read a recap of our conversation below, watch the entire episode, or find Common Cents on the Prairie™ wherever you stream your podcasts.
Is this a repeat of 2008-09?
The spike in home prices right now reminds some of the leadup to the Great Recession when demand for homes reached record levels, causing major surges in prices. That crisis was in large part caused by easy credit. Lenders were offering no-documentation loans, which allowed them to lend to borrowers who had no ability to repay them.
We all know now that this was not sustainable for the homebuyers (or many lenders), which led to the crash of the housing market that sent waves throughout the entire economy, leading to the Great Recession.
So, is the same thing happening now?
Both Ryan and Danielle say no. Unlike the housing crisis of '08-'09, Ryan said that he's not seeing people buying houses they can't afford.
"I think this is different," he said. "The homeowners that I see purchasing today… when I see those transactions come through, I don't have a lot of fear that they're buying houses they can't afford."
Instead, Danielle and Ryan shared their thoughts on what's causing the high prices: a years-long housing shortage and increased migration to Sioux Falls.
"Having the housing shortage for years on end and then suddenly being a very desirable place to move, nobody could have piled those things on top of each other and said here's where we're going to be today," Danielle said.
So, you're thinking about buying. What do you need to know?
If you're looking to buy right now, who better than a real estate agent and a mortgage lender to offer advice?
"If you want to buy at $500,000, start looking at $450,000, because you're going to have to be offering more than asking price," Danielle said. "Meet with your banker multiple times; meet with your investment banker. That all has to be done before we even work with them so they're not running around looking at houses, one, they can't afford or, two, they're not comfortable with the payment. We tell people over and over again: if one of you are not readily available at all times of the day to look at something, it's going to be an issue."
And, if you're lucky enough to buy a house, Ryan had a few more helpful tidbits.
"If you are fortunate to get a house bought, watch YouTube and maybe pick up a paint brush and a hammer, because finding handymen or people of that nature to help do some of those home remodeling projects, they're tough to find too."
What will it take to cool down the market?
While it seems like there's no end in sight, there are a few things that could bring the prices down and cause a market 'correction.' Danielle offered three scenarios that could potentially slow down the market, although none of them would be instantaneous.
"I think that's a long haul, I don't think that's an instant fix," Danielle said.
Instead, she shared three things that she believes would change the dynamic of the market: interest rates, overbuilding, and the closure of a major employer in the area.
"So many people have been able to benefit from these interest rates. If they went up, I think that would be a shock to a lot of people who didn't buy back in the 80s and 90s. Two: if we suddenly started to overbuild, which I don't see happening. Builders are having a hard time getting materials and land is not opening up as quickly as developers would like. The third thing would be if one of our major employers went out of business or moved their company."
If you have any questions about a home loan, you can contact one of our Mortgage Bankers. Or, if you're saving for a home and have questions about how it fits in your overall financial picture, our Wealth Management team would be happy to help. Send us a note through our website.
Any comments, insights, or strategies discussed in this article are intended to be general in nature and, therefore, may not be suitable for you and your situation, whatever that may be. Before acting on anything written here, please consult with your attorney, CPA, and/or your financial advisor.