As part of the SDBA's mission to grow South Dakota's future bank leaders, they feature a monthly emerging leader in their official publication, SDBANKER Magazine. September's feature highlighted Seth Peterson from The First National Bank in Sioux Falls:
First-Ever Job
My first job was mowing lawns in the summer. It all started by knocking on my neighbor's door asking if I could mow her yard. Looking back, I don't know where I found the courage, because I took the job from a professional company, and I asked for the same pay.
The business grew to a handful of jobs and was the perfect work-life balance. Weather cooperating, I had control of my schedule, worked only a few hours a week, and had all the spending money I needed.
Emerging Leader Story
I started working at a bank during college. Shortly after graduation, I was thrown into some challenging situations working through fraud and other regulatory actions, but each situation proved to be a tremendous learning experience.
I received my first recognition as an "emerging leader" when I was featured in the Internal Auditor Magazine's "Top 20 Auditors Under 30" article. The article really springboarded my career and solidified my career decision as an internal auditor. Then it became my goal and mission to provide others the chance to have the same opportunities as I had.
I believe you can lead from anywhere within the organization, and it isn't dependent on age, experience, or title. I have always taken the approach in my leadership journey that the ball is always in my court to help drive positive change, pursue my passions, and impact others.
What He Most Likes About His Job
My official title is Chief Risk Officer. With the support of the Board and Executive Management, I lead the risk management culture at The First National Bank in Sioux Falls. As an extension of the Board, I help identify how different risks relate and help management determine the best course of action to control those risks to an acceptable level.
Banking is the risk management business, so that gives me the unique opportunity to be involved and provide input on almost every area of the Bank. Every day is unique, and you never know what situation or questions will arise. The nature of the work provides a lot of variety and allows the opportunity to get involved and make a difference.
Community banks are the unheralded backbone of the community. As bankers, we have the opportunity to make a positive impact on the community every day. Making loans and facilitating payments are only a portion of what community banks provide. We also provide guidance, insight, counseling, and a range of other services with the common goal of making the community the best possible place to live.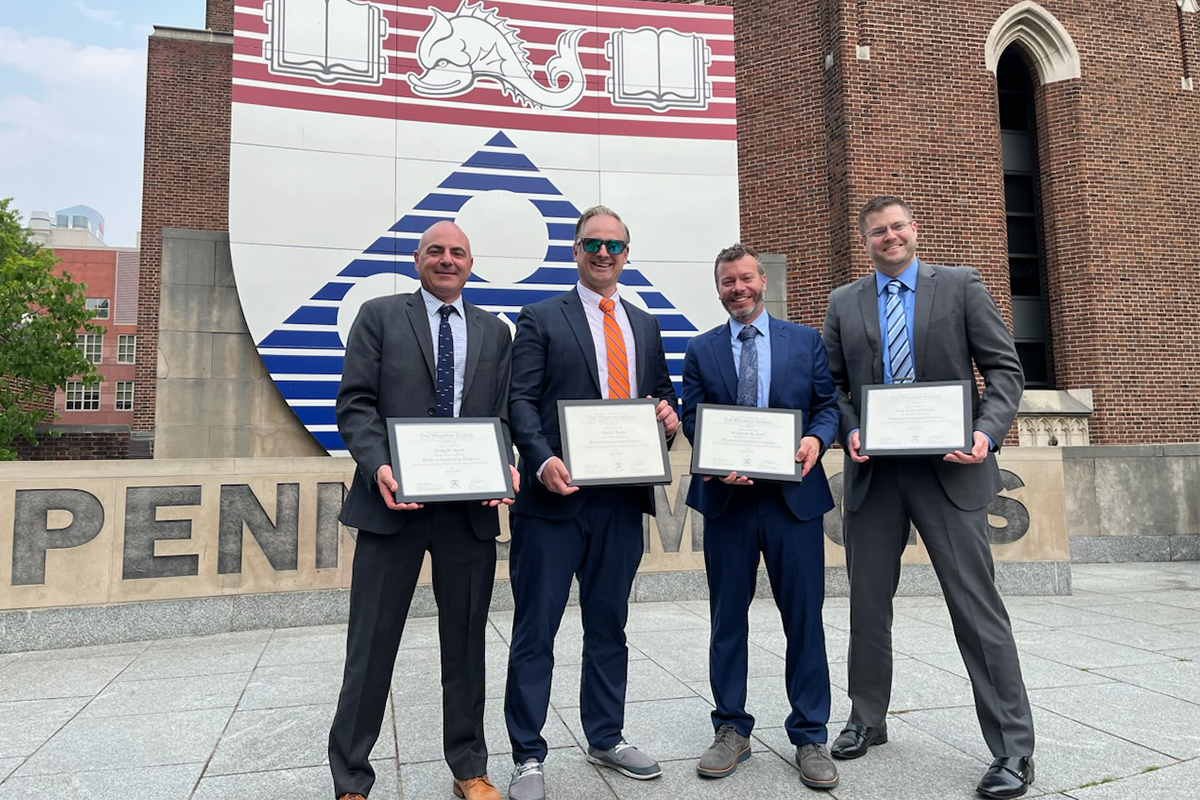 Seth Peterson at the ABA Stonier Graduate School of Banking this summer.
If He Could Have Any Job
I have always been intrigued by air-traffic controllers and emergency room doctors. Both jobs require a lot of spontaneous critical thinking and would bring new challenges every day. If neither of those panned out, I would want to start a family YouTube channel where we travel the world and have all our trips paid for by our viewers (Hit that subscribe button!).
His Life's Passions
Faith, family, and serving others. Fortunately, these all intersect and complement each other. Our family does almost everything together which creates a lot of positive memories.
Currently, I serve as the President of Habitat for Humanity of Greater Sioux Falls and as a Board member of the Sioux Falls Public Schools Education Foundation where I am able to make an impact on the community. As a family, we have also fostered over 10 dogs through B-Squad Rescue. I would love to start a non-profit organization in the future.
How He Unwinds
Running, biking, golfing, or anything outdoors. It's always nice to end the day watching a movie or playing games with the family.
Little Known Facts About Him
My curious nature fosters a variety of interests. Outside of sky-diving, I'll try about anything which can lead to an eclectic and unmastered list of hobbies and interests — disc golf, beer brewing, 3D archery, blogging, and woodworking to name a few.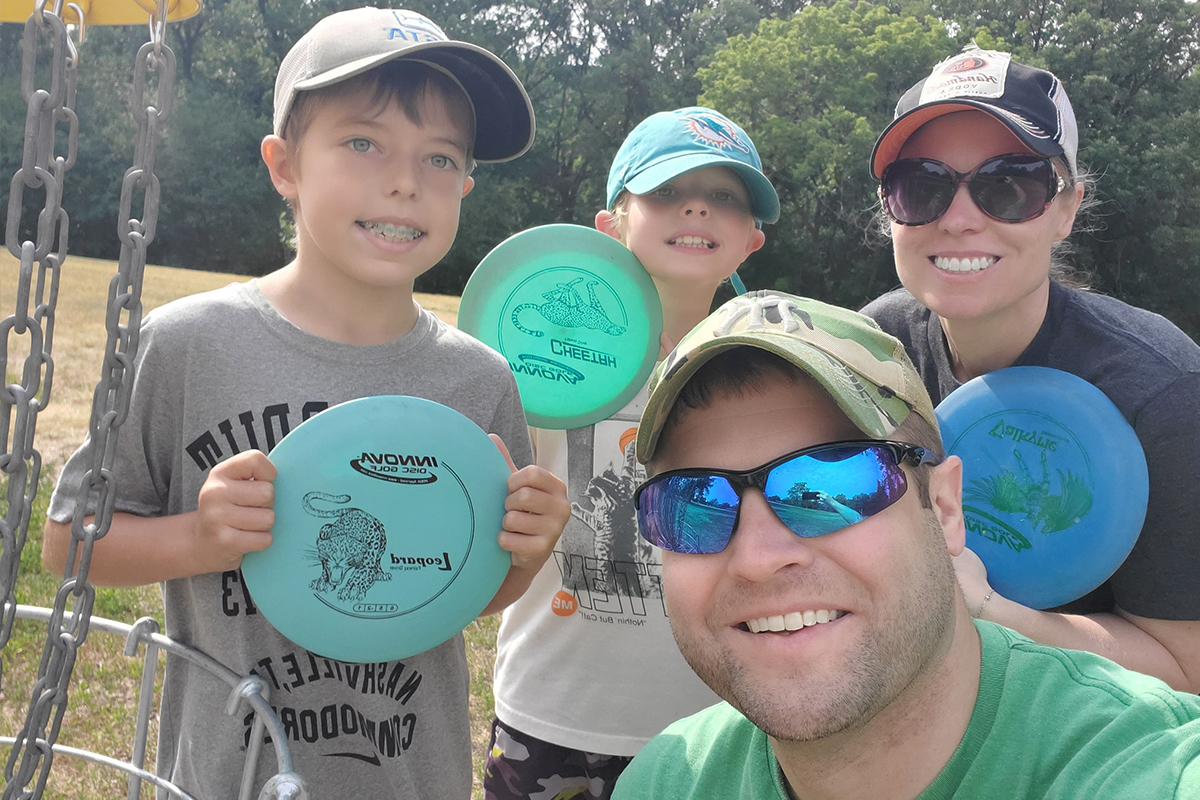 Seth and his family pose for a selfie while playing disc golf.