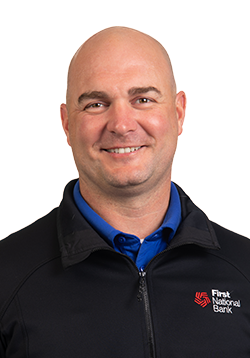 Phil DeGroot
Ag Banking Team Lead
The following is a story from the February 2022 edition of our First On the Farm Newsletter. 
We have all been hearing about and feeling the effects of rising inflation in the United States. You can see them in the rising cost of food, fertilizer, chemicals, parts, etc.
In fact, there are very few things that the quick rise in inflation has not impacted, which is why something needs to be done to slow it down. One thing that can curb inflation is an increase in interest rates.
We have been hearing for the past months about the possibility of the Federal Reserve increasing the WSJ Prime Rate in 2022. This impacts most producers as they will see an increase in their rates on their lines of credit, which will be another added expense to their operation. However, it is important to remember that even with a 1-2% increase in short-term, rates will still be at historical lows.
During these times, with rising prices on inputs, banks stress the need for their producers to understand their cash flows and retain working capital. We have seen many of our customers retain and even grow their working capital during the past two years, and with rising costs and tightening margins, that capital will help keep the operating line usage down and the impacts from the rising interest rates low.
We talk with our customers all the time about managing expenses and marketing their crops/cattle for a profit, and managing operating lines in a rising rate environment is part of that. We at First National Bank understand navigating the different aspects of our producer's operations and are here to work with you every step of the way.