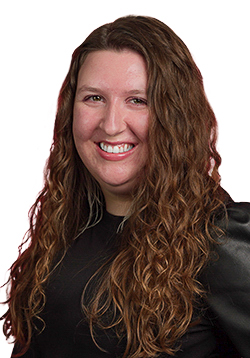 Kara Tesch
Content Strategist
So…it's no secret that we are really proud of our culture around here. And it just so happens that we recently won an award for our outstanding workplace!
On December 6, the Sioux Empire Society for Human Resource Management awarded us with their annual Workplace Excellence Award for Culture, and we thought we might take this opportunity to share with you what exactly makes our culture so awesome (and, yes, to humble-brag a little bit).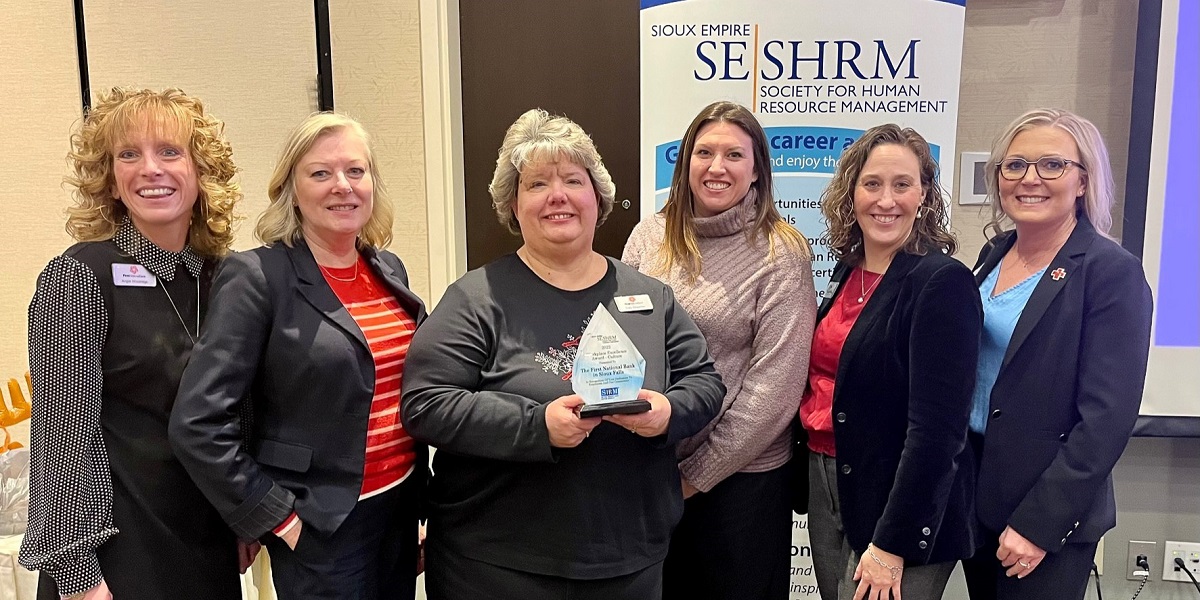 We know our work environment isn't perfect — because, seriously, whose is? ­— but we understand that a strong culture isn't just about the annual employee holiday party or the quality of our free breakroom coffee. In actuality, it's about what happens day in and day out while our teammates are here at work serving you.
Check out the award-winning nomination, submitted in mid-October by Content Strategist Kara Tesch — a teammate of ours who has been with the Bank for a little over a year:
What makes your company stand out in its culture efforts?
On the second floor of First National Bank's downtown office, tucked away in the Employee Experience department, is a conference room where the team conducts interviews of potential employees.
When you walk into this room, the first thing you'll likely notice is five canvas prints hanging on the wall. The images on these prints are simple — in black and white, even — but what stands out is the words on them. The first print reads, "Family." The second, "Independence & Innovation." The third, "Relationships." The fourth, "Stewardship." And the fifth, "Teamwork."
These are the Bank's FIRST Values, which serve as the foundation of FNB's culture and apply to all teammates without exception.
When I came to my job interview at First National just four months after graduating from college, I didn't know what to expect. Having only worked part-time retail jobs in high school and college, I had no experience in a professional work environment. But what quickly became evident to me is that this company both cares about and prioritizes its culture.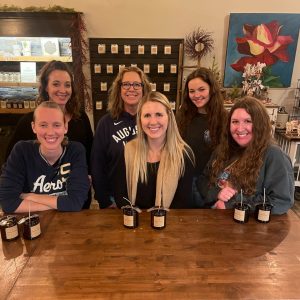 As part of the interview, the HR professional conducting it walked me through each value, what it meant to the organization, and how it would apply to me as a potential employee. Not only did I realize how important these values were to the Bank, but I also felt like First National was asking me to be a part of something special. This wasn't just another job interview where I was trying to sell myself to a company; rather, the Bank was inviting me into a partnership.
Just a few weeks ago, I celebrated my one-year anniversary with First National Bank. And let me tell you, it still feels like a partnership to this day. Branch Manager Lexis Cramer said it best: "Our FIRST Values are not just written on the walls of the branches, but also on the hearts of the employees." It's these values that guide our culture, and it's these values that make First National Bank stand out.
List 2-4 specific examples of significant Culture efforts and describe how they positively impact the organization, its people, and the community.
Of course, I could talk about the Bank's annual holiday party, or the yearly summer employee picnic, or any of the other things that every company does in some shape or form. But I would much rather talk about the unique things that First National Bank does — the things that separate it from other companies and make its culture one of a kind.
I would be remiss if I didn't start with the Wellbeing Committee — the guiding force in FNB's culture efforts. This well-being task force, which is broken into five sub-groups, works diligently to support teammates and maintain a strong culture. Members of the Career, Community, Financial, Physical, and Social Wellbeing pillars host internal events regularly and organize volunteer opportunities to get teammates involved in both the company and the community.
While there are countless events I could mention here, the best example of the Wellbeing Committee's efforts — and a favorite of FNB teammates — is a yearly food truck event. For one day in the summer, the committee brings local food trucks to the FNB parking lot, and all teammates get a free lunch on the Bank from a truck of their choice.
At this year's event, teammates enjoyed meals from the following local food trucks: Berkes BBQ, Cheezy Noodlez Gourmet Mac & Cheese, and Tacos de Gringo. Even more, teammates built comradery while eating their meals together at a picnic area set up in the parking lot of our downtown office (thankfully, it was a beautiful Sioux Falls day weather-wise)!
"It is such a rewarding experience to bring teammates from different departments together to have fun, get to know each other, and build those internal relationships," Auditor Jodie Forstein said.
Another significant piece of the Bank's culture is volunteering — which ties into FNB's Stewardship value. First National is the definition of a community bank, and its teammates understand the importance of giving back to and supporting the community.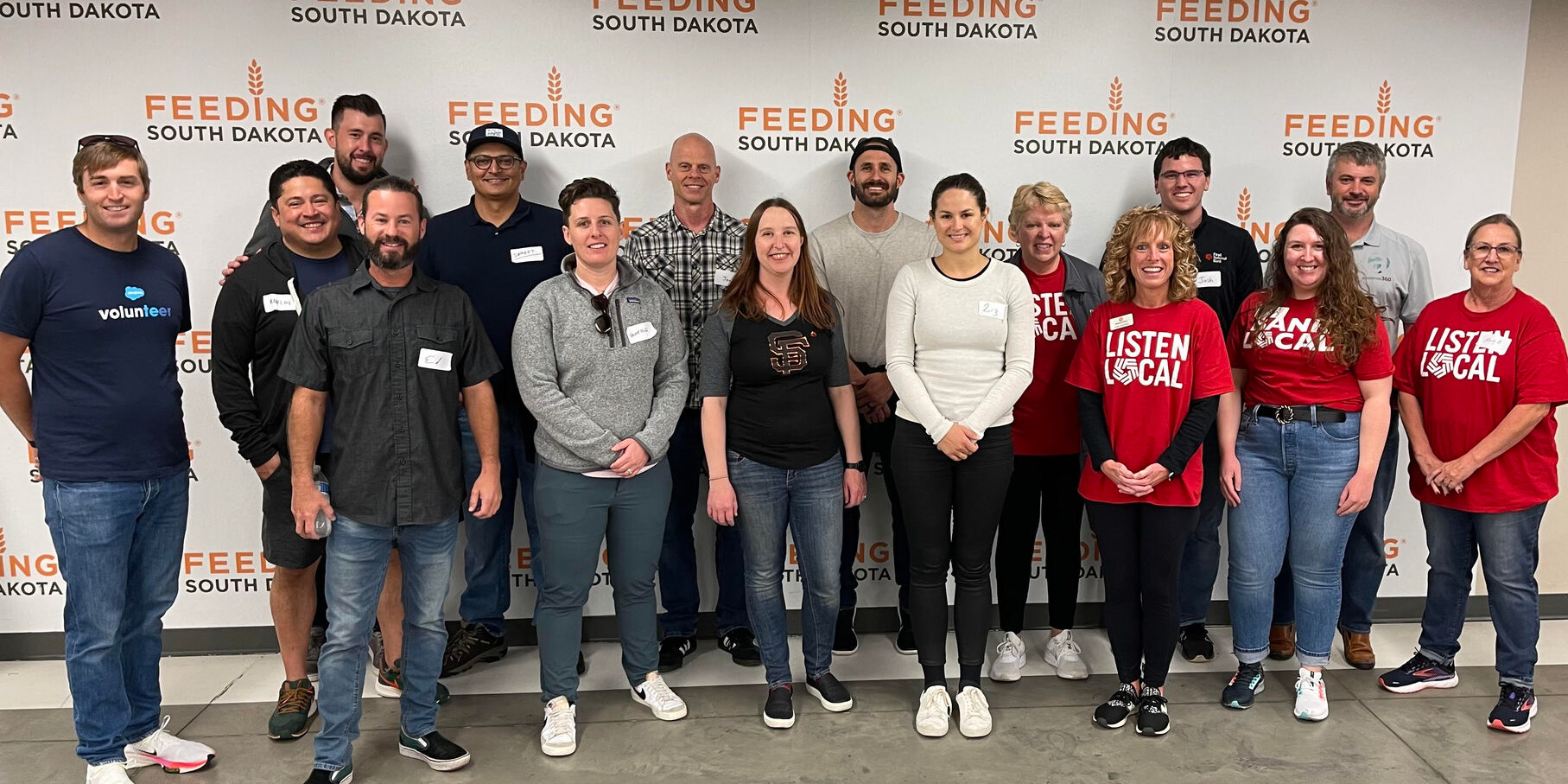 In addition to the Wellbeing Committee regularly organizing volunteer activities to participate in, teammates are given volunteer time off (VTO) every year to use for volunteering. VTO works similarly to PTO, where teammates are paid to take time out of their day to volunteer.
They are welcome to use these volunteer hours for Bank-organized opportunities or for their own personal volunteer opportunities, and the fact that teammates can choose when and where to use their VTO makes it that much more personal and special.
"I love to volunteer, but finding time outside of busy work and personal schedules isn't always easy," said Client Service Associate Stacey Bartlett. "FNB not only encourages us to be involved, but they literally provide the opportunity for teammates to take time out of our workday to volunteer."
Even our summer interns this year spent an afternoon volunteering at Feeding South Dakota together!
Of course, culture is nothing without the employees who sustain it. And we all know that the longer an employee stays with a company, the more they help to strengthen that company's culture.
That's why First National recognizes its teammates' tenures through its Years of Service program. Every teammate receives a gift for their second, fifth, tenth, 15th, and so on, anniversaries. On top of that, all are recognized and presented with their gift by President and CEO Chris Ekstrum at the Bank's quarterly all-teammate meetings.
Now, you may have noticed that I've been referring to employees as "teammates" throughout this nomination. That's actually one more example of how FNB builds and maintains a strong culture.
To the Bank, we are not just employees; we are teammates. Teammates of the Bank, and teammates of each other.
And that goes back to the partnership I mentioned — while also speaking to our Teamwork value — where we are all in this together, and we only succeed when the company and our fellow teammates succeed. Collective success: that's what building a strong culture is really about.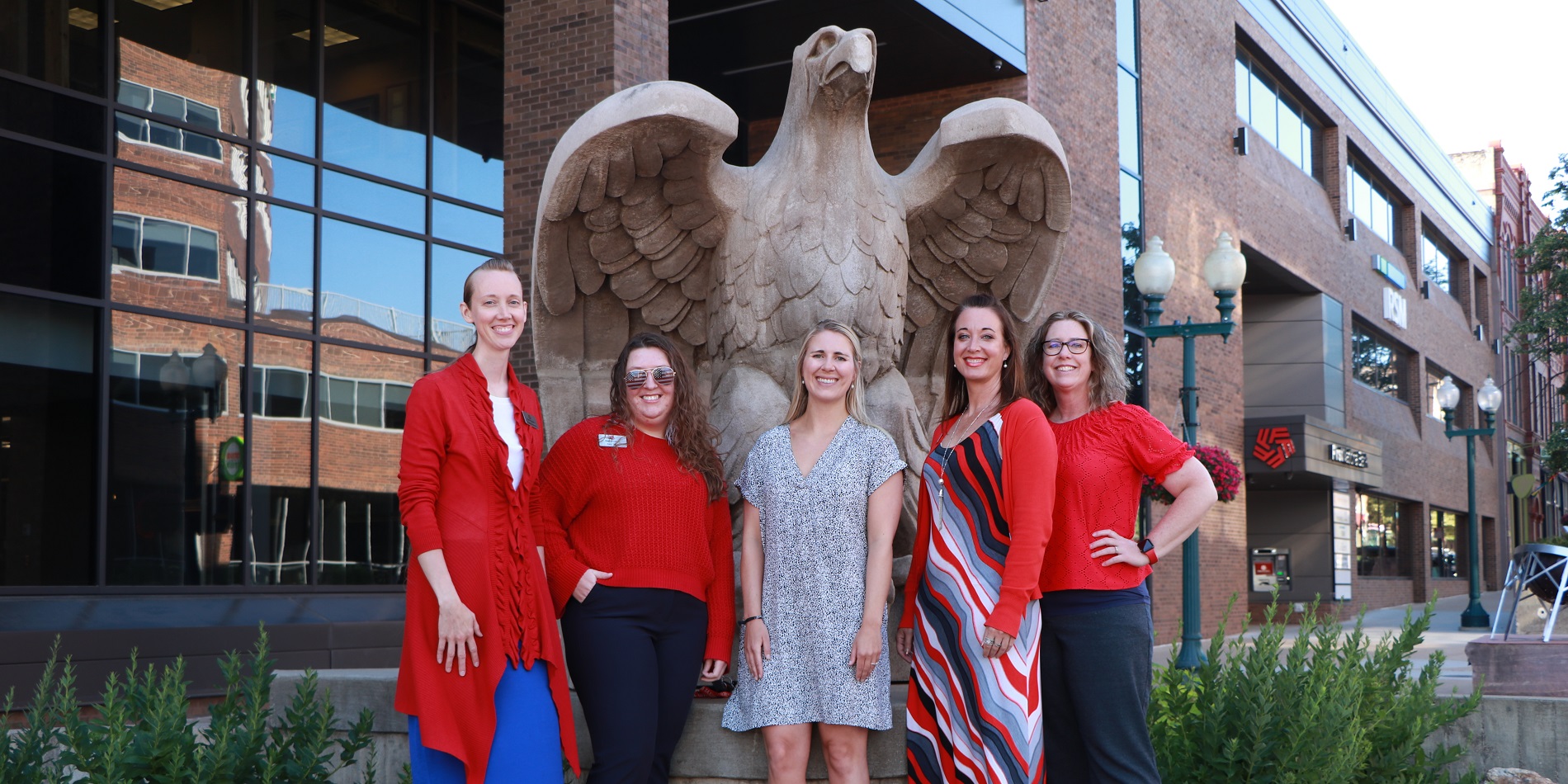 How is the company's Culture strategy communicated?
On their first day at the Bank, each new teammate receives a welcome box. In this box, they will find a chocolate bar that looks like a $1 million dollar bill, a book about the five pillars of well-being, and a few other surprises. Each of the items in these boxes represents one of the Bank's FIRST Values, reminding new teammates of the Bank's culture right off the bat.
New employees are also immersed in the Bank's culture right away, starting with a little something called Culture Camp. Employee Development Administrator Sally Chapman leads this three-session course, which all teammates are required to participate in.
Through Culture Camp, teammates will learn about the history of the Bank, receive overviews of each department, play games like FNB Family Feud that teach them about the Bank in an engaging way, and so much more. On top of all that, they have the opportunity to get to know their fellow new teammates who come from all different departments of the Bank!
The next step for new teammates is to participate in FNB Way training. In this training, teammates receive their official FNB Way book that outlines the Bank's FIRST Values and mission.
Then, a member of the Bank's executive team walks them through the book and answers any questions teammates might have about the Bank and its culture. Teammates get to keep their FNB Way book so they can refer back to it at any time during their tenure.
Describe the company's leadership and management practices regarding engaging employees in Culture efforts.
The Bank's leaders, from the executive team to its department managers, maintain a strong presence in all culture efforts at FNB.
As mentioned earlier, the FNB Way training that all new teammates are required to participate in is led by an executive team member. Furthermore, executive team members and department managers all participate in the Culture Camp sessions, whether they're giving an overview of their department or briefing teammates on one of our FIRST Values.
On top of that, session three of Culture Camp is focused around lunch and a service project with the executive team. Members of the executive team join the new teammates for lunch and lead them in one of two service projects: making tie blankets for the Children's Inn or assembling hygiene packets for the Bishop Dudley Hospitality House.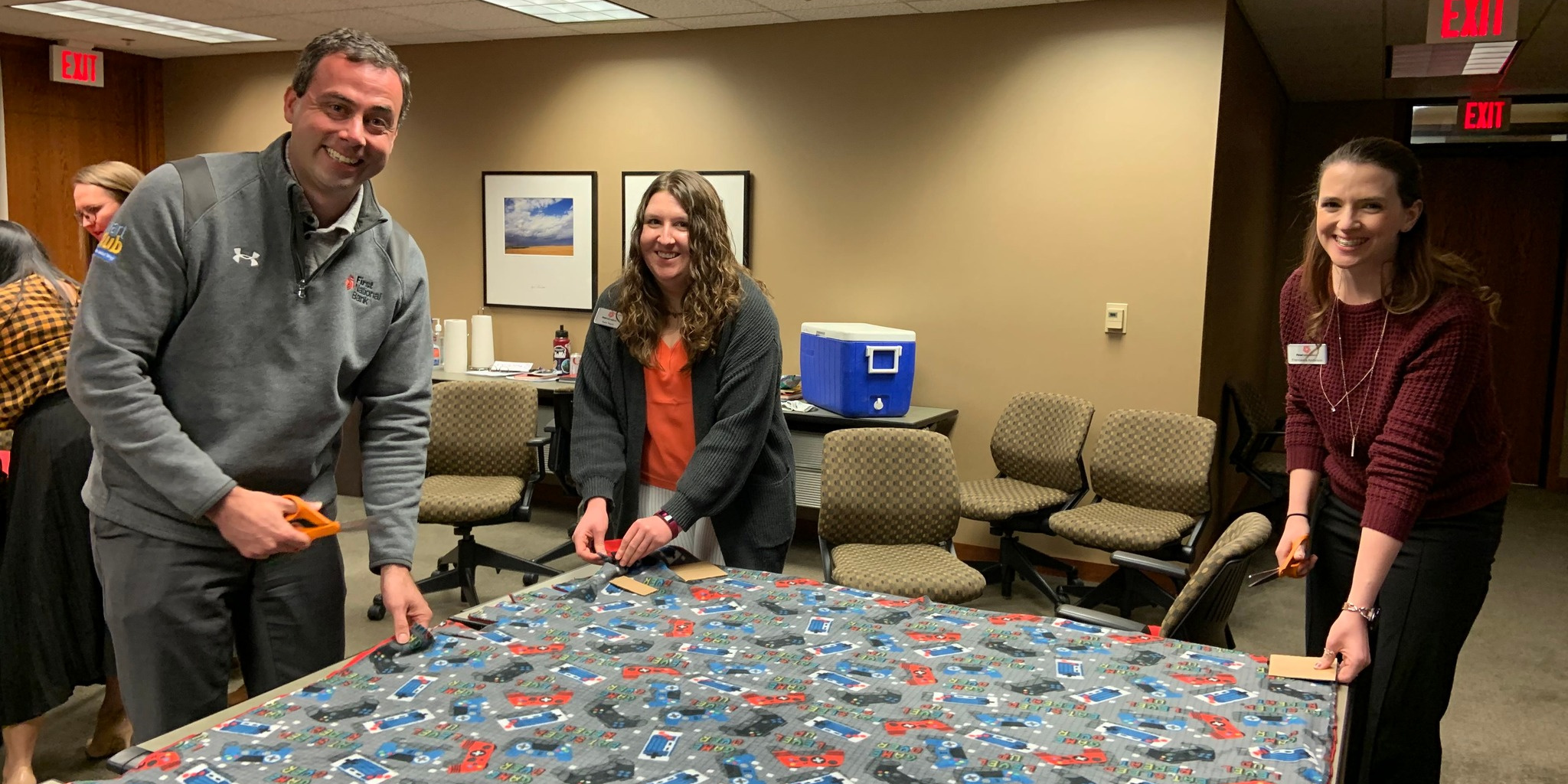 This is a great opportunity for teammates to get to know executive team members and to learn more about practicing stewardship.
Lastly, one way President and CEO Chris Ekstrum continually encourages strong culture is with his Coins of Excellence program.
There are only 500 Coins of Excellence in existence, and to this day, nine have been given out. Teammates receive a Coin of Excellence for going above and beyond to do something extraordinary that aligns with the Bank's FIRST Values.
For example, Employee Development Manager Angie Woolridge received coin #7 for launching a program to educate and prepare managers to effectively lead their teammates utilizing the Traction strategy, and Systems Administrator John Sackmann received coin #8 for his leadership of the Bank's IT team during crucial times.
Please summarize why you feel your company is worthy of the SESHRM Culture Award.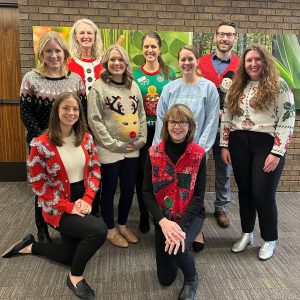 When I joined the FNB family just over a year ago, I was fresh out of college, had little to no experience in a professional environment, and didn't know what to expect from working at a bank, of all places. But I quickly fell in love with this Bank and its outstanding culture, which it is renowned for by current and past employees alike.
The First National Bank in Sioux Falls is the definition of a community bank, and it's not unusual to see a teammate donning a red "Bank Local" shirt out in the community — the back of which proudly states that "We have fun at work!"
There's also a reason the Bank's 260+ employees are referred to as "the FNB family," and it's because this is a culture founded in building relationships and bringing teammates together. From Coins of Excellence to food truck days, the team at First National Bank understands what makes a strong culture, and they prioritize that and put it into action every day.
You can learn more about our award-winning culture — including how you can become a part of it — here!