Business Online Banking will be down from 8:00 to 9:00 p.m. on Tuesday, February 14, for a scheduled update.
Following this update and beginning on Wednesday, February 15, all business customers will be prompted to verify your email address the next time you log in to Business Online Banking.
This email verification will be a one-time occurrence and is simply to help us authenticate your identity.
Additionally, updating your email address will not change the address on file used for other components of Business Online Banking, including your login credentials.
The prompt will appear as follows:
Please note: upon verifying your email address, you may receive an alert on your account stating that your email address was changed, even if you clicked "Continue" and confirmed the current address on file.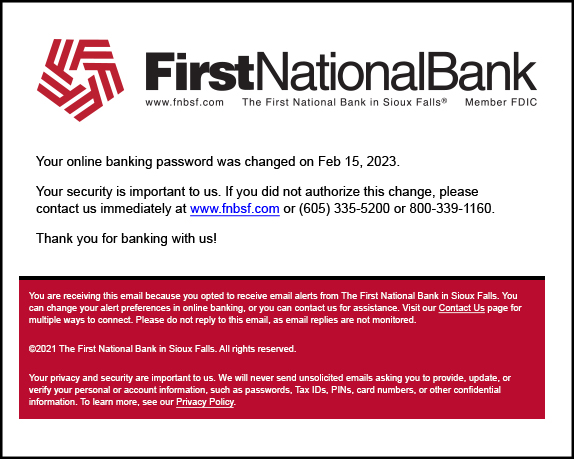 There's no need to worry if you receive one of these alerts — your verified address will remain the same, and you can continue using the same login credentials going forward.
If you have any questions, feel free to reach out to us at (605) 335-5101.