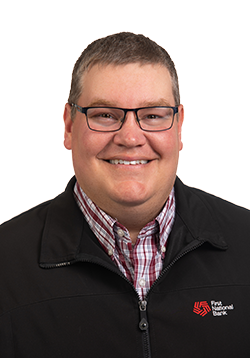 Tyler Urban
Crop Insurance Specialist
As a kid growing up on a farm, fall was by far my favorite part. Combine rides with my dad, trips to the elevator with grandpa, and rounding up cattle and weaning calves made it tough to ever want to go to school! Now, my favorite part of fall is giving combine rides to people (except for my dad – all farmers can relate!), taking loads of grain to town, and most importantly, being able to see the fruits of my labor for the year. This fall has been a welcome surprise to many after the last few years of battling extremely wet conditions that made harvest less than enjoyable for many.
Harvest time has also always been a great time to review the year. What chemicals controlled the pesky weeds the greatest, what seed varieties worked the best, etc. Fall is also a great time to think about how crop insurance played a role in your farm in 2020. For some, there were still a few prevent plant claims this spring and for others, with how dry it was in August, there could be some yield and revenue losses. With summer trading down in the low $3.00s for corn and the mid $8.00s for soybeans, perhaps the coverage levels that have traditionally been used are no longer offering enough protection. As prices decline, the level of coverage and premium also decline. Buying up coverage levels for not much additional cost can sure increase the risk capacity of your farm and help you sleep better at night. Furthermore, there are many other tools in the crop insurance toolbox to help mitigate risk that could be a fit for certain farmers.
Additionally, just ahead of the press time for this newsletter, the Coronavirus Food Assistance Program a.k.a CFAP 2.0 was announced. While the details could fill all four pages of this newsletter, here are some highlights. It looks essentially like corn acres will be paid roughly $40/acre based on weighted average APH, and soybeans will be around the $15-$20/acre mark. The acres being used are the acres reported to FSA on the acreage report, and the bushels being used are the producer's weighted average APH. Alfalfa growers will receive a flat payment of $15/acre. Market livestock were also included with a payment of $55/head for beef cattle, $23/head for hogs and pigs, and $27/head for lambs and sheep. This payment would be on the highest number of market livestock on hand from April 16 to August 31.
I wish everyone a safe and bountiful harvest. Be sure to take time to enjoy the work, and as my mom would say, take lots of pictures for future years! If anyone has any questions regarding any insurance or the new CFAP 2.0 program, please give me a call at (605) 940-0896. I would be glad to help!