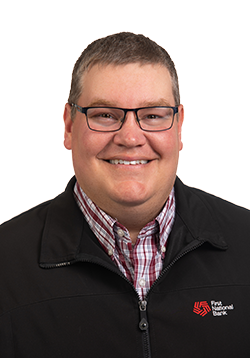 Tyler Urban
Crop Insurance Specialist
When the clock struck midnight on December 31, I think there was a collective sigh of relief from everyone involved in agriculture. 2019 was FINALLY over!
We saw record-breaking rainfall, extremely cold temperatures, and another April blizzard. In short, 2019 was the worst weather year that many of us have experienced, and I personally hope to not be a part of another one! All of these extremes with weather, though, make having a good crop insurance plan vital to the success of a farm or ranch. No matter what the extremes are, with proper planning we can make sure to get through a difficult year with as little financial stress as possible.
The most important item for crop insurance in 2020 is prevented planting. 2019 saw a record amount of acres across the U.S. go unplanted. South Dakota led the way with nearly 3.9 million acres prevented from planting. In certain areas of South Dakota prevent plant (PP) has been a problem for a number of years and some acres could be out of eligibility for a claim for 2020. In order for acres to qualify for a PP claim, the acres must have been planted, insured, and harvested in one of the last four years. If you are adding acres to your operation over the winter, make sure you have access to old FSA 578 information or prior crop insurance information on the added land that shows the acres have been planted, harvested, and insured. (Note: The Prevented Planting Standards Handbook is 103 pages. To summarize that in a few paragraphs is impossible. It is vital to ask questions and confirm answers prior to any possible losses!)
Additionally, 2019 brought about several wind events that led to reduced yields for many on their corn acres. This spring would be a great time to look at some additional coverage options such as a wind endorsement and or green snap coverage. Furthermore, as of mid-January, prices for corn and soybeans are trading relatively close to last year's spring guarantees of $4.00 and $9.54. Now is a great time to review breakeven budgets and look at a crop insurance plan that is tailored to your farm's needs.
Finally, while the timing is not ideal, I will be headed to Vietnam and Cambodia as a member of Class X of South Dakota Ag and Rural Leaders program. I will be out of the office from February 14 through February 29. During this time, crop insurance questions can be directed to Phil DeGroot (605) 335-5263. This is a great opportunity for me to tour farms and meet with members from the ag industry in a country becoming one of our growing trade partners. The U.S. exported $775 million in soybeans and soybean meal to Vietnam in 2018! As always, feel free to contact me at any time to discuss crop insurance questions (or dirt track racing) at (605) 940-0896.