If you've been in Downtown Sioux Falls over the last two years, it's hard to miss the construction going on at The First National Bank in Sioux Falls. Since October 2019, the Bank has been in the process of removing sections of brick from the building's exterior to update and modernize the look of our main office.
Now, as the exterior renovations near completion, we are gearing up for the next phase of our plans: a remodel of the first-floor lobby and atrium.
"The inside of this building has looked the same since it was built in 1976," FNB's Director of Corporate Affairs Bob Baker said. "It was time for an update. We've prided ourselves on our past: 135 years of serving the Sioux Falls community as a local, family-owned institution. Now we're looking to the future."
The renovations will include a full remodel of the first-floor lobby and cosmetic updates to the atrium connecting the Bank to the First Financial Center, which was built after the Bank in 1979. Once completed, customers will enter the Bank through the atrium.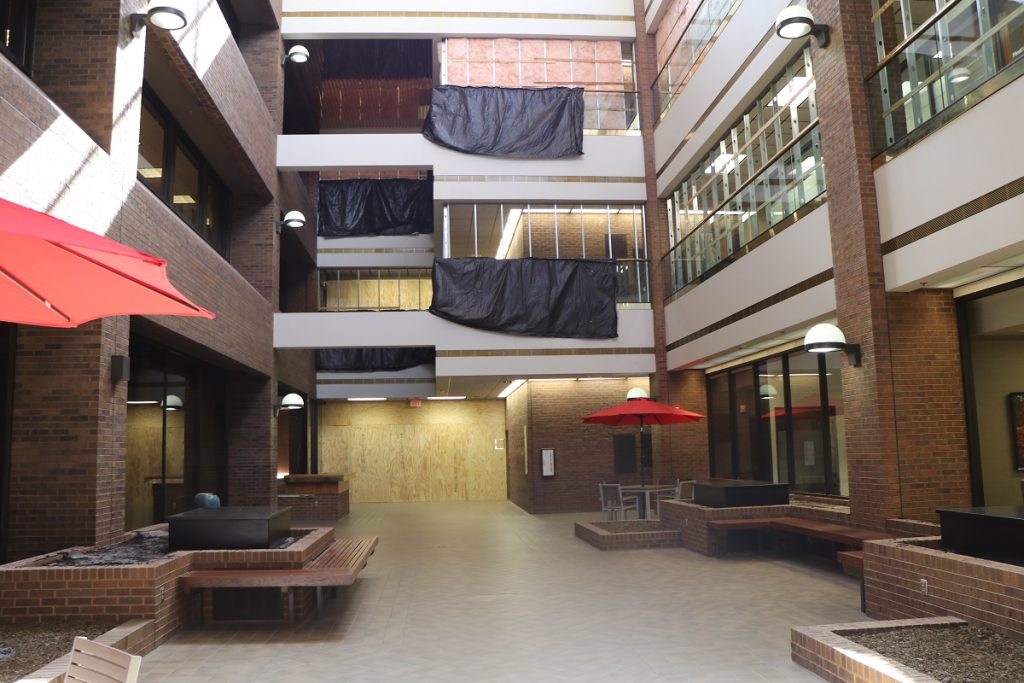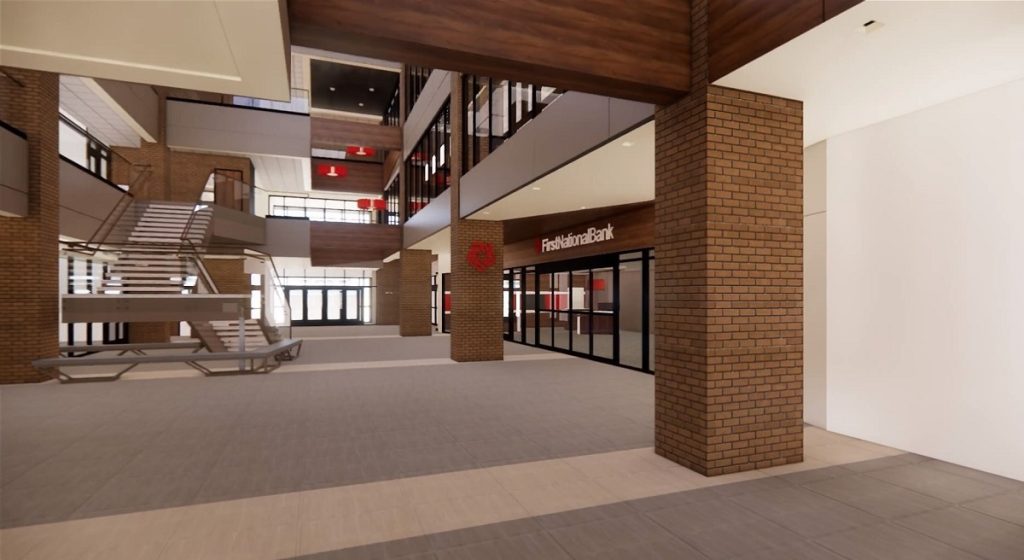 "The priority with the first-floor lobby renovations is to re-orient the back entrance with access from the west side off of Phillips and the eastside parking lot," Customer Experience Manager Kae Klinkenborg said. "We are excited about the new, modern look and layout to better serve our customers."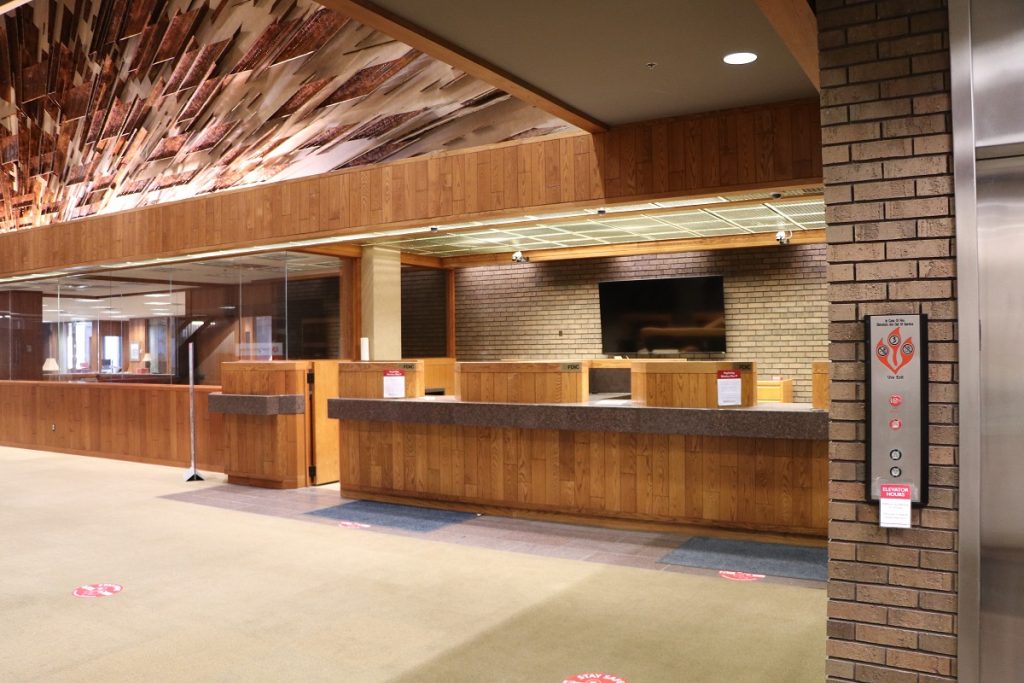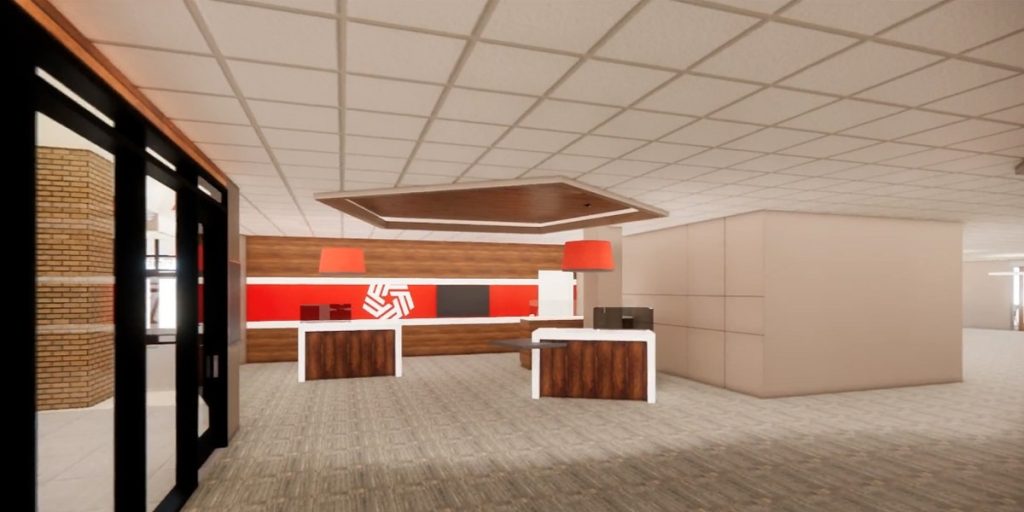 As a longtime business banking partner for the Sioux Falls community, having an updated space was a top priority in our design process.
"Business banking is one of our strongest areas, and we want to represent that to our customers," Baker said. "We've really grown that to become a business lending leader in the community, so it's time that we look the part."
TSP did the design work for the renovations, and Journey Group is the general contractor. The work is already underway, and the Bank estimates that the interior renovations will be completed by the summer of 2022.
"Overall, we're looking forward to having a new space that reflects us and our values," Baker said. "We've been a part of this community for a long time, and this is our way of letting everyone know that we aren't going anywhere."