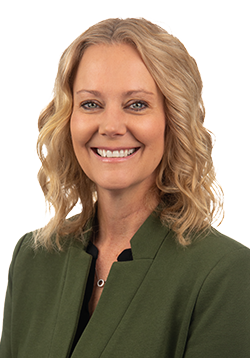 Terri Foster
Mortgage Banker
Getting pre-qualified can be a bit more challenging for a self-employed borrower. I would estimate that about a third of my customers earn income from being self-employed. If you are receiving income from another source such as a partnership, real estate, S-corporation, LLC, etc., you are considered self-employed when qualifying for a mortgage.
The most common problem for self-employed individuals is differentiating between how much they claim they make and the amount the government decides they actually make in net income, according to their tax returns. Once you understand that this can be a challenge, it is important to work with an experienced mortgage officer who understands the Sioux Falls market and has the luxury of working with in-house underwriters and local appraisers.
It's important to have documents ready for your lender once you're through the application process and have given your intent to proceed.  I would suggest being prepared to provide your last two years' personal and business tax returns along with W2s, recent paystubs, K1s, and possibly your most recent profit and loss statement. Getting ahold of past tax returns and supporting documents should be simple. Most self-employed individuals can turn to their accountants for this information. This will help your mortgage officer so you don't have any surprises down the road.
I've had customers come to me in the past who were "pre-qualified" by another bank and in the process of closing on their new home, when suddenly they don't pass the underwriter's criteria. This can happen in the last couple of weeks prior to closing, and you won't be able to purchase your new home which can cause you unnecessary stress.
If you do these three things:
Get pre-qualified with a mortgage lender before you purchase a home.
Work with a mortgage officer and Bank who understand the local business market.
Be prepared and gather your tax documents. You will need to provide them once you have given intent to proceed.
Home buying can be simple even if you are self-employed! If you ever have any questions or need advice about home buying, contact me today!