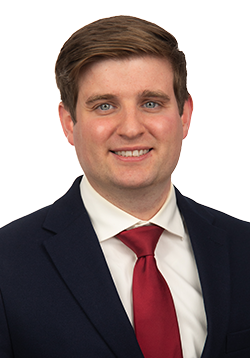 Alex Haverly
Treasury Management Supervisor
Whether you're starting a new business or have owned your business for years, you know how essential credit card processing is to your success.
And with the increasing popularity of mobile wallets and electronic payments, it's important now more than ever to work with a partner who offers better prices and superior service over the big-name credit card processing companies.
That's where our Treasury Management team can help!
We believe in helping you improve your bottom line, because businesses are the backbone of our communities.
When you use our merchant processing services, you'll be taken care of with personal, local service — the service that businesses in the Sioux Falls area have trusted for more than 135 years.
If you're looking for a better partner for your business, read our Q&A below to find out why our merchant processing services are the best fit:
Does my business need to bank at FNB to use your merchant processing services?
No; any business can use our merchant processing services. But, after you experience our superior service, you'll probably want to do all of your business banking with us!
What solutions does FNB offer?
Standalone terminals for basic credit card acceptance
Customizable Point of Sale (POS) terminals from Clover®
Virtual terminals for accepting online payments
Value Added Reseller (VAR) integration with a third-party POS or e-commerce platform
Why should I partner with FNB for merchant processing?
We've built strong industry relationships that allow us to offer you competitive pricing.
We are able to meet or beat your current rates in most cases. But if we can't, we will let you know — and we won't recommend switching based on rates alone.
Additionally, we offer Clover POS, standalone terminals, virtual terminals, mobile payment acceptance, online order ahead, rapid deposit services, and more.
Clover POS is completely customizable to work for any industry, so you could do anything from accepting payments with your smartphone to using Clover POS as a full restaurant management system.
Now, having a great platform and great prices is important, but so is having great service.
The level of service you'll receive from our Treasury Management team is rare in the credit card processing industry.
For example, one way we add value to your business is by offering extensive knowledge and expertise on all of the products we provide — so you can reach out to us directly at First National Bank instead of having to call some generic 800 number.
How do I start the process of partnering with FNB for my merchant processing services?
If you're starting a new business or you've never accepted cards, we'll start by getting to know your business so we can determine the best solution for you.
If you already accept credit cards, we can offer the same or similar service(s) as your current merchant processing partner.
We will provide a no-commitment rate review by examining the types of cards you're accepting, and if we learn that there's a better solution for you, we'll recommend that option.
If you have further questions or are ready to make the switch, give us a call at (605) 335-5287 or send us a note!