If you didn't already know, the S in our FIRST Values stands for Stewardship.
So what exactly does Stewardship mean to us? It means reinvesting our resources into our communities and sharing our ideas, time, talent, and treasures to make the area we serve a better place to live.
Now, that all sounds great on paper, but it means absolutely nothing if we're not backing it up with action, right? Well then, allow us to share with you some of the ways we've practiced Stewardship so far in 2022:
Sorting food at Feeding South Dakota
A group of teammates took a trip to Feeding South Dakota on February 15 to help sort food. They checked expiration dates, moved palettes, and repackaged bulk food items that will help feed our beautiful state.
This is a regular volunteer activity that our teammates take part in — and they always have a great time doing it!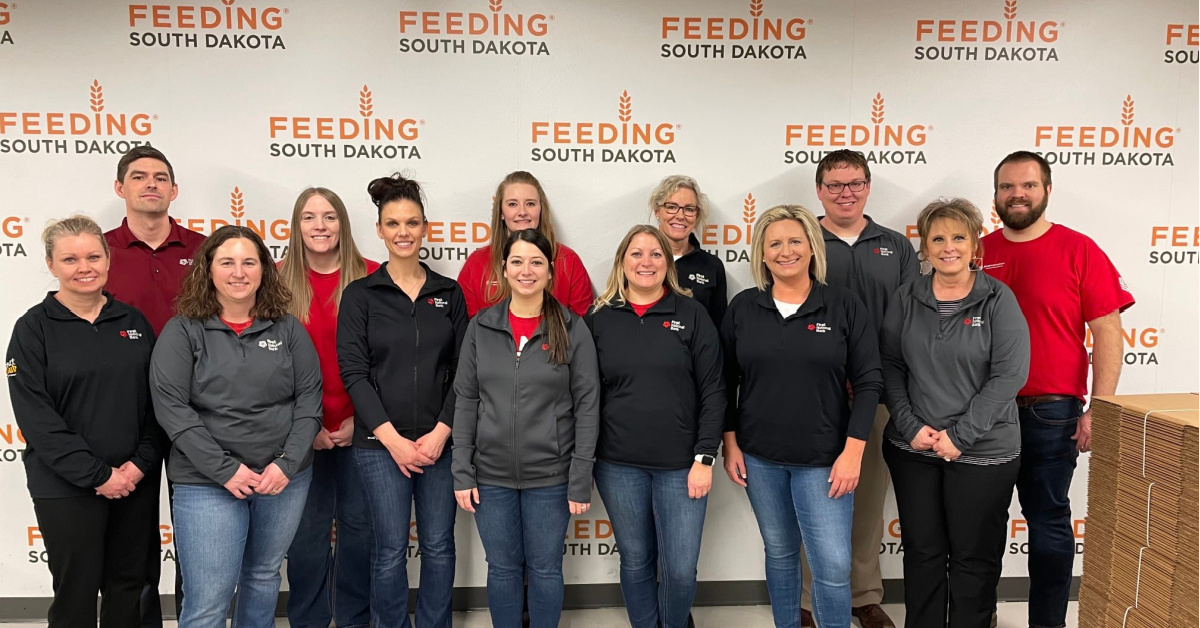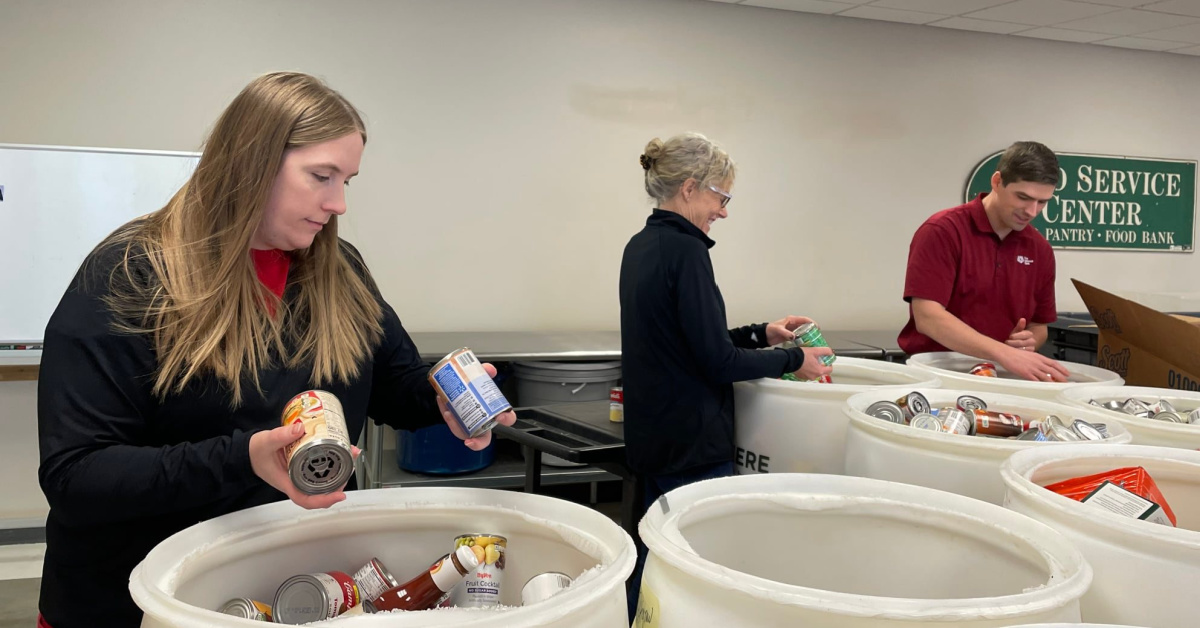 Making tie blankets for Children's Inn
When new teammates join the FNB family, they learn about our FIRST Values through a program called Culture Camp. Twice a year, members of our executive team join in on the fun to teach them about our Stewardship value.
During our March 8 Culture Camp session, teammates and executives teamed up to make tie blankets for Children's Inn. They turned out pretty well if we do say so ourselves.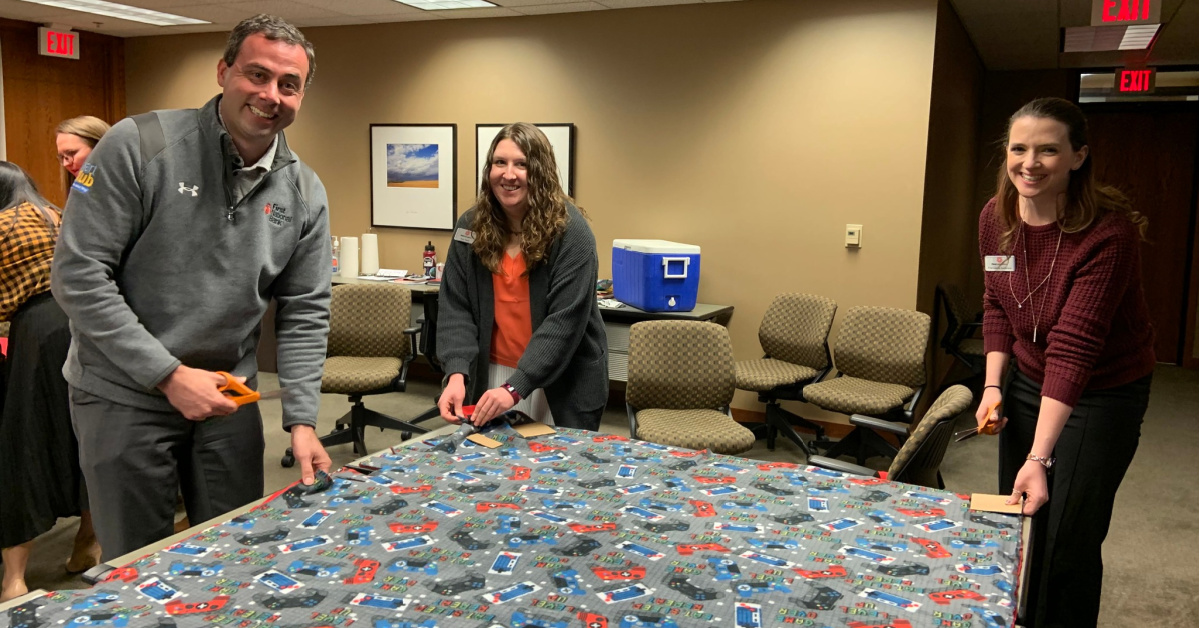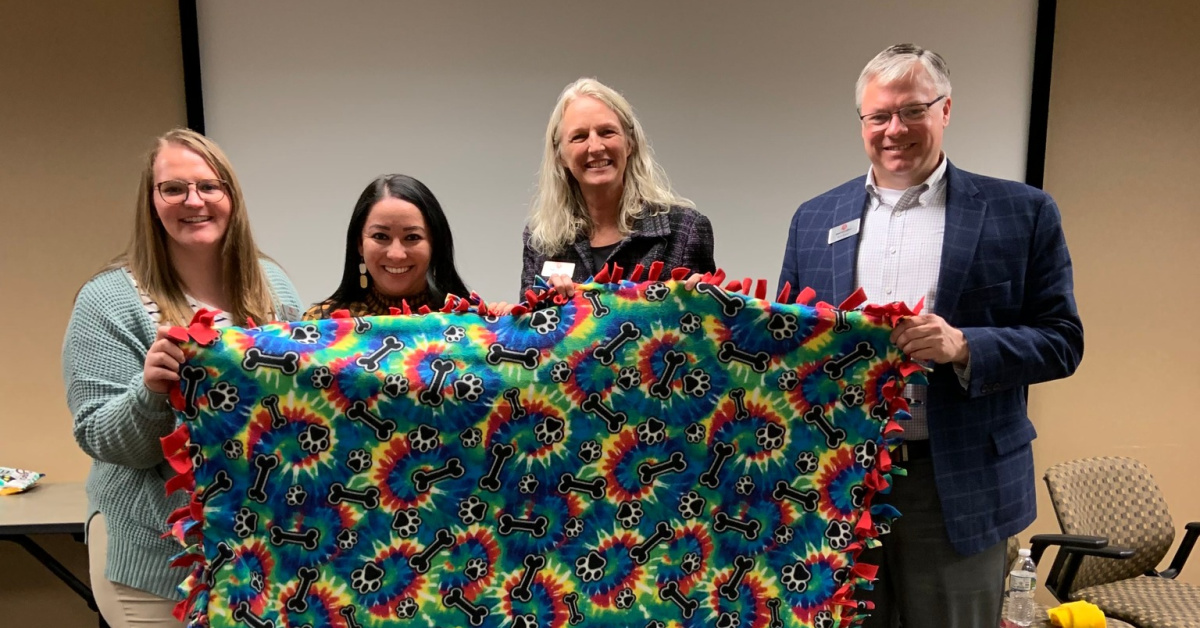 Preparing and serving a meal at The Banquet
Another regular volunteer activity our teammates love is helping at The Banquet. On March 22, teammates worked two shifts to prepare and serve the evening meal.
Any time we can see members of the community while we serve them is a good time!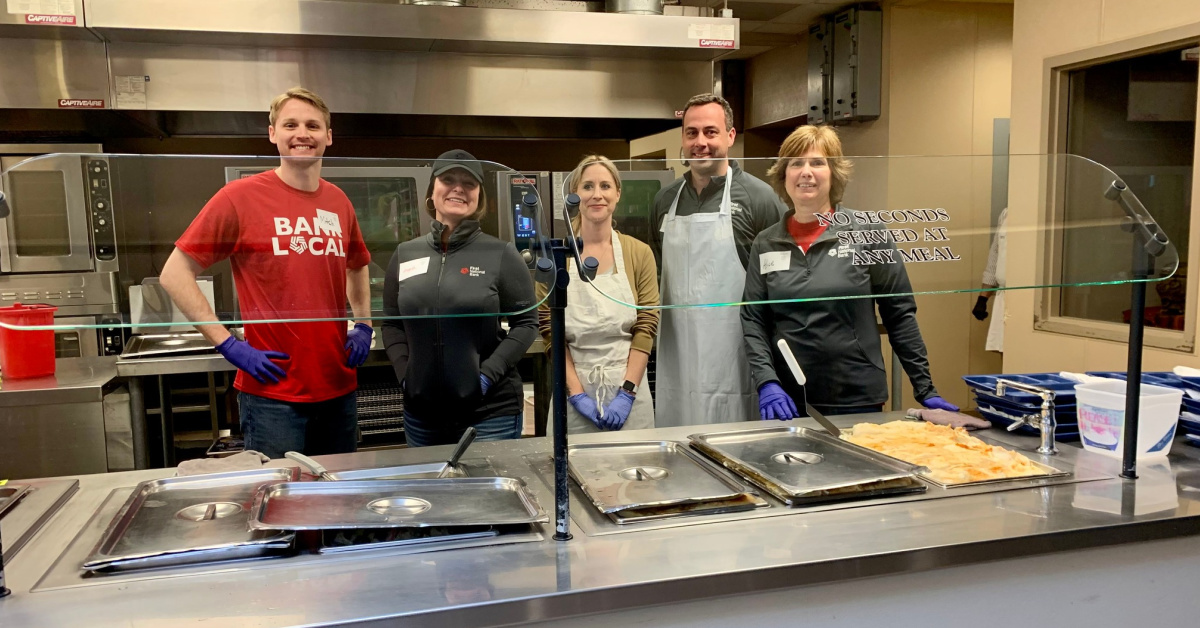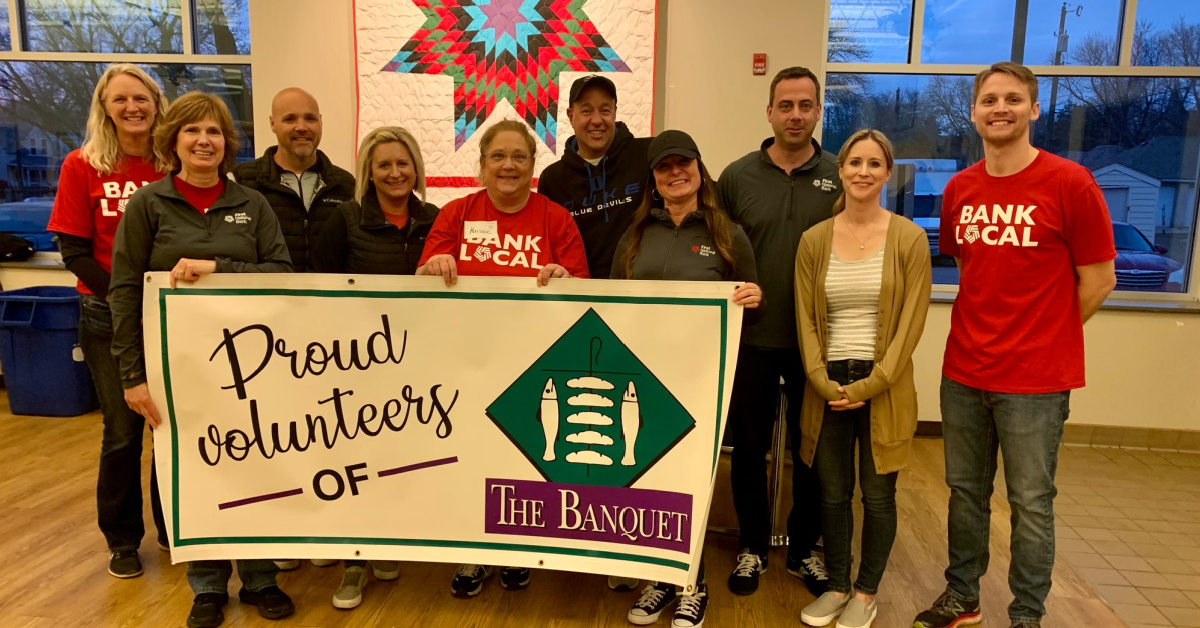 Things to look forward to
We're just getting started. There are a lot more ways that we'll be practicing Stewardship throughout the year.
You can regularly find us at The Banquet, Feeding South Dakota, and the Bishop Dudley Hospitality House. Plus, every year in November, we team up with Active Generations for their fall Rake the Town event.
And don't forget about our KindnessFirst events — where we give our time and money to do something nice for the community — coming soon to a business near you!