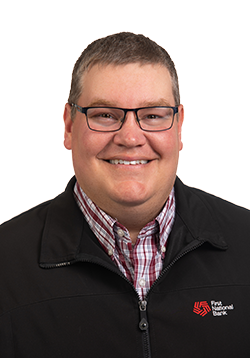 Tyler Urban
Crop Insurance Specialist
One thing I have learned in life is to always expect the unexpected. A few short months ago it seemed most every producer had a sense of optimism. A trade deal with China was finally signed, winter wasn't extremely harsh, and it seemed that 2020 was on its way to being a year that maybe some stress would be off. And then the word of 2020, coronavirus, showed up! Markets for all commodities have been in a downward spiral, and the optimism for this year has gone down with it.
One thing that can't change is the need to still manage risk. With multi-peril crop insurance coverages already locked in, there are some private hail and wind products to potentially look at for this growing season. As markets have declined, being able to insure as many dollars as possible may be what is needed for some producers to feel at ease heading into 2021.
As of this writing, the field conditions are MUCH drier in most areas than compared to 2019, so hopefully we won't see the drastic amounts of prevent plant acres like we saw last year. However, there still will likely be some pockets or areas of fields that could still be too wet to plant. Since we are on the fourth or fifth year of having a wet spring for many areas, it is vital to talk to your insurance agent to make sure these acres are still eligible for prevent plant claims. Furthermore, it is imperative to turn in claims in a timely manner. The final plant dates for corn are May 25 for Moody, Lake, and most counties north and west of there. Minnehaha, McCook, Lincoln, and counties to the south and west have a final plant date of May 31. For soybeans, the final plant date is June 10 for all of South Dakota.
Along with timely claim submission, it is also important to get to FSA to certify acres as soon as possible and then meet with your insurance agent to complete your acreage report. This allows some time if acres need to be corrected at FSA or with your schedule of insurance before the July 15 deadline. (This insurance agent also happens to be getting married on July 11, so let's assume the deadline is July 10!)
I started with one thing I've learned in life and I will end with another thing I have learned in my six years selling insurance. Farmers and ranchers are some of the most resilient and determined people I have ever met. It seems every year there has been something that is quite negative to talk about, and this year is the same. However, I hope everyone this spring can take a minute to enjoy the calves running on green grass, the beautiful sunsets while planting, and overall make time to find the bright spots. I know those are the things I look for myself when I get down, and it reminds me that I am part of the best industry in the world, agriculture. Be safe this spring everyone, and if you have any questions, feel free to contact me at (605) 940-0896.