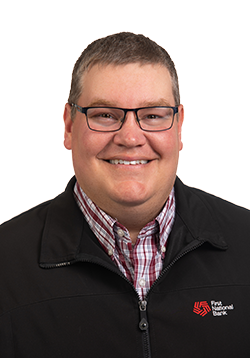 Tyler Urban
Crop Insurance Specialist
The following is a story from the March 2021 edition of our First on the Farm newsletter.
USDA, FSA, MPCI, ARC-CO, PLC, ECO… The amount of acronyms that farmers have to use and understand is almost mind-boggling. Now, almost everyone knows that USDA stands for the United States Department of Agriculture, and some others are pretty familiar to most farmers. However, ARC-CO, PLC, and ECO are some that might not be as recognizable.
Agriculture Risk Coverage – County (ARC-CO) and Price Loss Coverage (PLC) have been a part of the USDA farm programs since the 2014 farm bill. Both are designed as safety nets to absorb years of low revenue or low prices. The 2018 farm bill changed these programs to an annual sign up where farmers elect programs to participate in for the 2021 crop marketing year. The deadline to elect programs for 2021 is March 15, 2021.
There are many programs available that can help ensure you have an option that works for you and your operation. One of the key items to think about, though, is that PLC only pays if the market year average of corn or soybeans is below a certain reference price: $3.70 for corn and $8.40 for soybeans. In January, the market year average prices were $4.20 and $11.15, respectively, which are well above the reference prices.
ECO, the newest acronym for farmers to know, stands for Enhanced Coverage Option. This is a federally subsidized crop insurance product that allows a farmer to buy up to 95% coverage on a county-based level. For farmers looking to maximize coverage, this may be a fit to insuring more revenue. However, there are a few things to be cautious with this program. For one, it is based on county level yields and prices, and not the individual farm. Secondly, as one would expect with 95% coverage, the cost for this product is higher than what we would typically see on normal MPCI policy.
With all that information thrown out there, I am sure there are many questions that were raised. I would be glad to discuss any of these items in further detail. I know 2020 presented many challenges from a COVID-19 standpoint, and hopefully 2021 can be a return to normal. I know I hope to be able to do more farm visits and in-person meetings instead of phone calls and mailings. Be safe this spring while calving and getting ready for planting!
The information contained in this article is for informational purposes only and does not endorse any particular program. All producers must make their own FSA decisions.