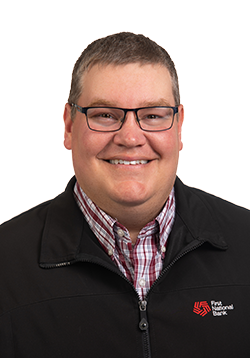 Tyler Urban
Crop Insurance Specialist
In agriculture, there are always a few years that everyone can remember. As a kid I remember hearing about the mud and flooding of 1993 and hearing about the drought of 1988. Now as a farmer myself, I fully remember the drought of 2012, and unfortunately, it looks like I get to add in this annoyingly wet year of 2019 to my list of memories!
While 2019 is not a year I would like to remember, after calving in another blizzard following a bitterly cold winter and then not getting most of our farm planted, it is what Mother Nature dealt us, and we have to live with it. As an insurance agent, it also means that there are a few other considerations with what to do during this difficult season. Does a farmer take a prevent plant claim or plant after the late planting period? What can a person do on the Prevent Plant (PP) acres? Finally, what about any other government payments that might be issued due to the ongoing trade war?
If a producer elects to take Prevent Plant, they are required to control the weeds on the idle acres, either with tillage, chemicals, or the use of a cover crop. Cover crops can be a great help for soil health and use up some of the excess moisture in the ground; however, certain types can get fairly expensive. Additionally, any cover crop planted on prevented planting acres cannot be hayed or grazed until after November 1! Additionally, these cover crops cannot be chopped or "harvest" at any time. If the acres are harvested or hayed or grazed prior to November 1, a farmer will forfeit 65% of their PP payment as well as take a yield hit to their Actual Production History (APH).
While 2019 is shaping up to be a year to remember (or forget), it does serve as a reminder as to why crop insurance exists. While the growing season is not ideal, hopefully a well thought out insurance plan and strategy can help ease some of the stress and turn the focus to 2020. For those fortunate enough to have a good healthy crop planted and growing, it's never too late to be thinking of hail insurance. I would be happy to discuss some of those options. Furthermore, the acreage reporting deadline is July 15. Do not hesitate to set up an appointment to get your acreage reports done with FSA and with your insurance agent.
NOTE: As of press time for this article, there have been several items discussed regarding potential Market Facilitation Program payments, Prevent Plant disaster payment assistance, and changes to what could potentially be done with cover crops on PP acres. As of this writing, nothing has been confirmed. Always talk with a licensed crop insurance agent to ensure you receive the correct and most up-to-date information.
My cell phone is always on, and you may contact me anytime.
–Tyler