Cars line the street as locals run daily errands like stopping at the post office and the bank. Down the hill is the high school, where you can drive by and see a line of American flags wave in the wind. A café serves hot beef sandwiches with mashed potatoes and brown gravy for their Friday lunch special.
This is the community of Baltic. First National Bank is celebrating 40 years here, but more importantly, we're celebrating 40 years of investing in the Baltic community.
History of the Baltic branch
In 1979, First National Bank purchased Dakota State Bank in Baltic. Since then, FNB has built successful relationships with our customers and the community. Some of those relationships extend back to the Bank's first years in Baltic.
At 90 years old, Leo "Bud" Skancke remembers bringing his first paycheck to the bank in Baltic. He has banked there for over 70 years, since before FNB took ownership.
"When I got my first check from the lumberyard in 1954, I deposited it here," Skancke said. "I also got a loan on the house I built through First National 40 years ago."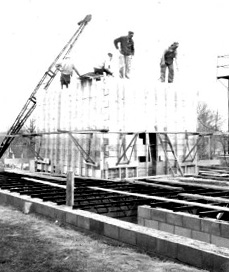 Skancke not only banks at the Baltic branch, but he helped build it, too. As one of the founding members of the Baltic Co-op Building Supply, Skancke led the construction. His crew consisted of Baltic locals and some not-so-locals.
In the years following World War II, a number of Displaced Persons (DPs) continued to seek refuge in the United States, and Baltic was no exception. Skancke recalls a displaced German engineer working with his crew on the new Bank building in 1965. He credits the German's knowledge of working with steel for the solid structure of the building.
"He understood the steel and how to put it in and what to do. I went to him with questions," Skancke said. "He told me how I had to design my footings on the back corner because there's a walkout door from the basement."
The building still stands strong as FNB's home in Baltic today. This past summer, the branch lobby got a full remodel with an updated layout, new paint and carpet, and a media wall to celebrate FNB's 40 years in Baltic.
Reinvesting in the Baltic community
We know the importance of a locally owned bank to communities like Baltic. Every dollar lent goes to build the community. Back in 1973, Nils Aspaas (the President of Dakota State Bank at the time) understood this well.
"When a bank is doing all of its business in a specific town or county, it is easy for that institution to set priorities in its lending policies which are designed to bring the maximum benefits to this community," he wrote in a local newspaper. "This is not only good citizenship it is good business. If the area prospers, the bank can expect to do well, and if the area's business is poor the bank will suffer as well."
In small town communities, lending decisions and local banking can have tremendous cumulative impact. It can help pay the salaries of a small business's employees, bring new businesses to the city, or help a farmer expand his livestock production. Aspaas wrote about this difference between big banks and community banks, which is still what sets FNB apart today:
"There is only the single question which should be the criterion in every bank: Is this a good credit risk? In most local independent community banks, where the customer is usually a neighbor who is well-known to the management or a board member, this question is not answered by the cold facts of a balance sheet, but on the generally sound character judgement of the banker."
Today, FNB operates in that same way.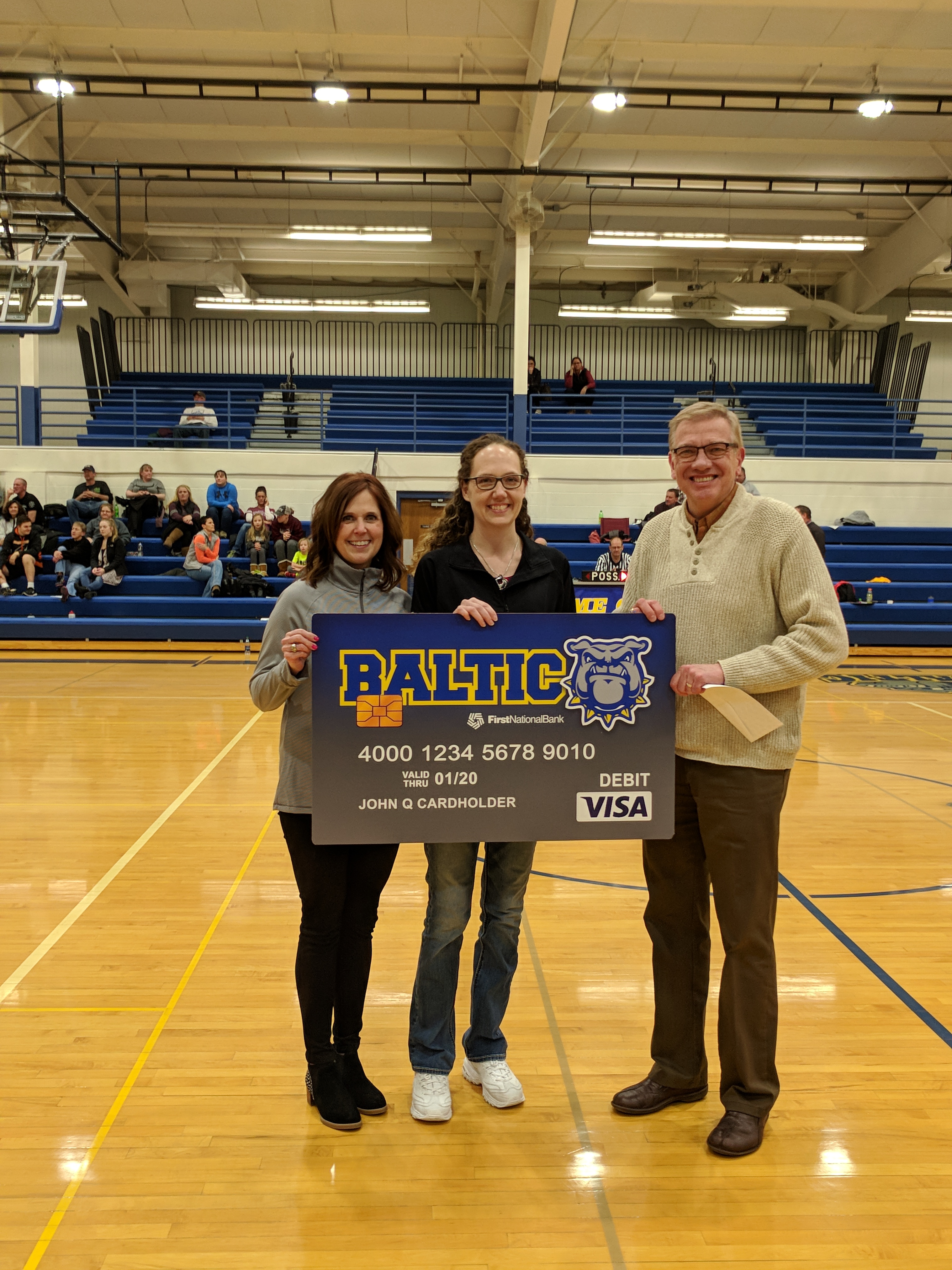 "We're a local bank," Baltic Personal Banker Jessica Ostwald said. "We have excellent relationships with our customers. We're able to care about people like they're a person, not just a number."
Right across from FNB's Baltic branch is Someday Café, specializing in serving up home-style cooking. Since opening in 2018, FNB has been the business banking partner for Someday Café and for many other Baltic businesses, too.
"It's been nothing but positive," Mike Frerichs, owner of Someday Café said of his experience with FNB. "Every time I go over there, the service is thumbs up. They'll tell people that come to the Bank, 'There's a café across the street,' and we'll get some of their customers to come over for lunch."
The relationships we've built in Baltic affect more than just customers; they extend to the community and make a difference. Since 2012, we've given $19,650 to Baltic High School through our Community Card program. FNB's Baltic team is also active in the community, participating in the Baltic Homecoming Festival, Santa Days, and the city's Trunk-or-Treat event. This summer, we also hosted a free outdoor picnic with Someday Café as one of our KindnessFirst events, our way of paying it forward to the communities we serve.
We thank the community of Baltic for their business over the past 40 years. We've valued the relationships we've built and the customers we've served. We're looking forward to another 40 more years (and then some).