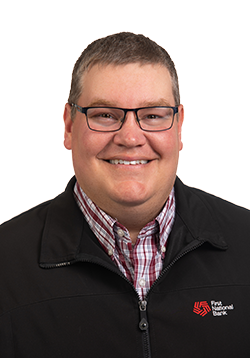 Tyler Urban
Crop Insurance Specialist
Those involved in agriculture in 2019 likely have a few words to describe this year: frustrating, annoying, and presumably some other words not fit for print.
One word rarely mentioned, however, is opportunity. When thinking about the many difficulties we have experienced, it's easy to get stuck in a rut. However, we have to find positives to keep going. I think the opportunities we've been presented are some of those positives.
Let's look at opportunities from this year as they apply to crop insurance.
This year's widespread prevent plant encouraged producers to make sure they have correct policies in place for their individual risk management needs. Furthermore, this was a great opportunity for the federal government to see if the rules and regulations set forth for crop insurance were effective. One such regulation is the haying and grazing date for prevent plant acres, which was moved up to September 1 from November 1. Producers will be able to chop these acres for silage, which is typically not allowed. This is a great example of industry leaders and insurance companies coming together to find a common sense solution that will benefit most ag producers.
Another opportunity for producers who were able to get some crops in the field in a timely manner was commodity prices reaching highs in recent years. While those prices have dropped off considerably as of this writing, the summer highs allowed an opportunity to likely lock in some modest profits. Forward selling of grain can be nerve-wracking when the crop isn't anywhere close to being "made," so this is where it is vital to understand how grain marketing and crop insurance go hand in hand. I would be happy to work with you to show you how these two components work together to help improve the bottom line.
While 2019 is clearly going to be a year we remember for a long time, I hope we don't just remember the negatives. I hope we can look back at these opportunities that arose and that they have a positive impact on future ag policy programs. I also hope 2020 is a return to "normal." I am sure most farmers, bankers, insurance agents, and adjusters would like see their blood pressure return to a more normal state as well!
Tyler Urban
Crop Insurance Specialist