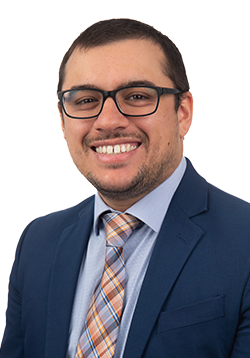 Chase Hoffman
Mortgage Banker
Many people are now considering the costs of using a realtor versus purchasing or selling a home without one. With updated technology and internet resources, trying "For Sale by Owner" doesn't seem as difficult as it once was.
As easier and cheaper as that might sound, there are perks to having a realtor do the work for you. Realtors set the groundwork, like negotiating a contract, which then allows the parties to focus on moving rather than the stresses of handling the transaction. Among that and other things, they can help the process of selling your house to be a lot smoother.
In a recent interview with a local realtor, we were given insight on what they do to make it easier for the buyers and sellers.
"REALTORS® are in hundreds of homes a year and know what to look for. Writing and managing contracts is what they do over and over. We know the changes that come up, including the small details that can cause hiccups, all the players and paperwork involved, and the tasks and timelines. We have the negotiation skills needed for each aspect of a transaction."
Much like mortgage lenders, realtors can help guide the buyer and seller through the transaction. They work and communicate directly with your lender to create a smooth process, minimizing any delays.
The relationship our mortgage team has with your realtor can help immensely when it comes to a timely closing, an easy process, and a satisfied buyer.
Realtors have gone through a variety of scenarios and can use that experience to the seller's advantage. When a client is getting ready to have a conversation with their lender, they can help prepare them for future meetings.
"There are small details sellers might not think about going forward such as, how quickly appraisals can be completed, payoffs of other loans, and where the closing will be. This also means coordinating closing with the dominos of other buyers and sellers who are involved, which often requires a good working relationship between a lender and REALTOR®. Together they can ensure a contract is written so it is most likely to be accepted by the seller."
In almost all purchase transactions, the buyer will not be liable for real estate agent commissions, since the seller nearly always covers the cost of both the selling and listing agents' commission fees.
Realtors have a pulse of the market and can feel out a transaction prior to making an offer, more so than any internet source can. They have connections with other professionals, inspectors, contractors, etc., which benefits both buyers and sellers as they search for each other in an effort to buy or sell a home.
"The lead to a potential home can come from anyone. REALTORS® are good at asking for options of anyone they know. They often know before homes hit the market because of the relationships with other real estate professionals and past clients."
If you have any questions about the home buying or selling process and are looking to get started, give me a call, or send an email. I'd love to help!